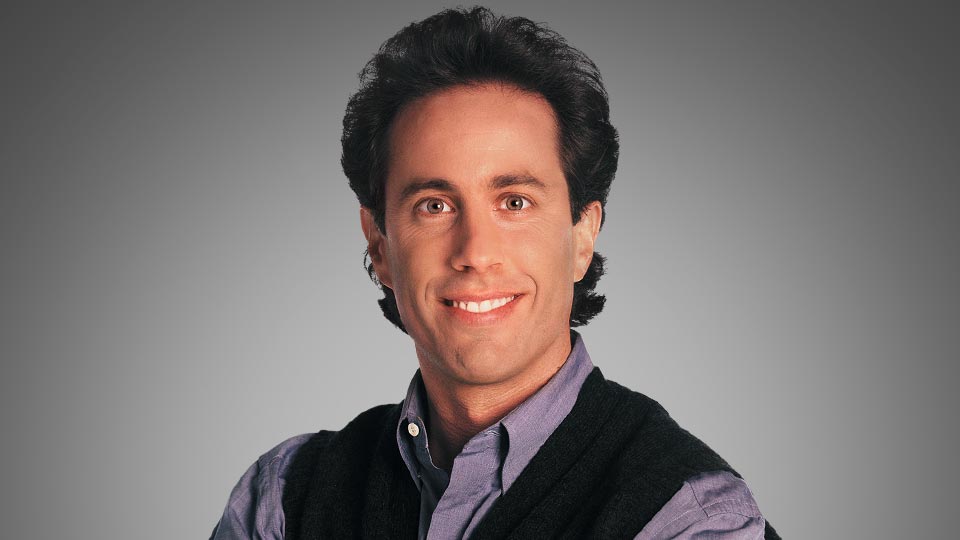 Seinfeld
Sunday - Friday 10P | 10:30P
A show about nothing? Now, that's really something! Tune in to TV's top comedy of all time, or it's no soup for you!
Next Episode
The Butter Shave
Kramer discovers that butter is far superior to any shaving cream, but things go too far when he starts putting it on his body. George takes advantage when his new employer thinks he's handicapped. Jerry is annoyed when Kenny Bania is experiencing success by always following him. Meanwhile, Elaine has a nightmare of a return trip from a European vacation with David Puddy.
Videos
The Seinfeld Food Truck is Heading Your Way!
Stop by The Seinfeld Food Truck Friday, April 29 from 11A-5P and Saturday April 30 from 12P-6P at Jane Byrne Plaza, 180 E. Pearson, Chicago as well as on Sunday, May 1 from 11A-5P at Oakbrook Center right out right outside of Macy's.
Supplies are limited, so the earlier you come the better!