This Week in Chicago: Labor Day Weekend brings a bunch of festivals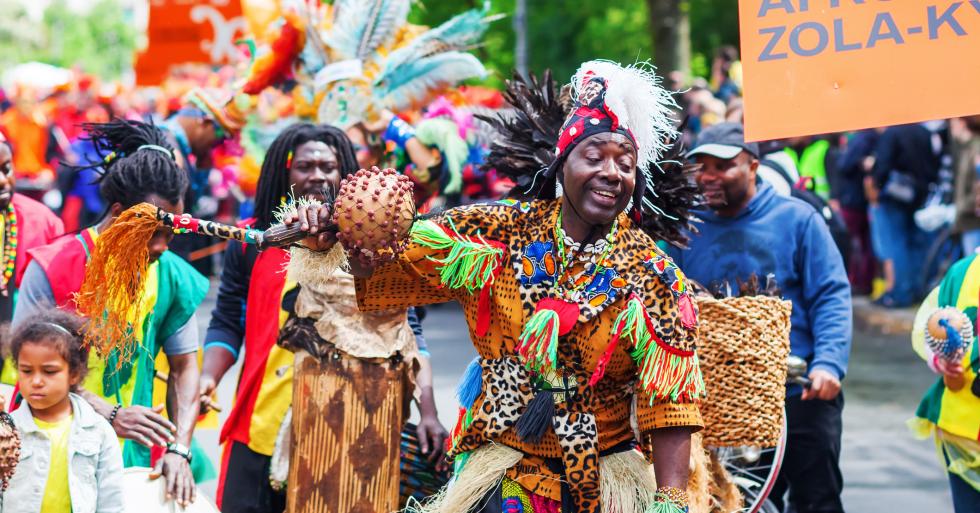 Labor Day is near so that means there is plenty to do in Chicago. There are multiple festivals going on this week. Check out which fest is calling your name!
The Breaks Hip Hop Music Festival
If you're a hip-hop head, this one's for you. Offering some of old-school classics, the Breaks Hip-Hop Festival features a lineup of rap heavyweights like Method Man, Redman, Cam'ron and many more! Happening at Soldier Field, the festival promises to make you move.
Millennium Park will be filled with the bop and groove of jazz this weekend. From Thursday through Sunday, a plethora of musicians will fill the park, including Louis Moholo-Moholo, Jason Moran, Alexander Hawkins, and more.
Meanwhile, all you beer fans can head out to the Chicago Beer Experience. There will be beer tours hosted in thr South Loop, Bucktown, Wicker Park, Lakeview and Lincoln Park.
Celebrate fringe culture in all its forms in Jefferson Park this weekend. Theater, dance, puppetry, stand-up comedy, spoken word — whatever it is, you're likely to find it at a Fringe Fest.
Midwest's largest seafood festival will be taken place at Navy Pier this weekend. Celebrate the end of the summer season with a table full of fresh lobster flown in from the east coast.
28th Annual African Festival of the Arts Chicago
Washington Park comes alive as a simulated African village. African drum rolls and vibrant tapestry will fill the park in interactive stations. The fun continues onstage with music performances from Taylor Bennett, WizKid, WyClef Jean, Wayne Wonder and many more.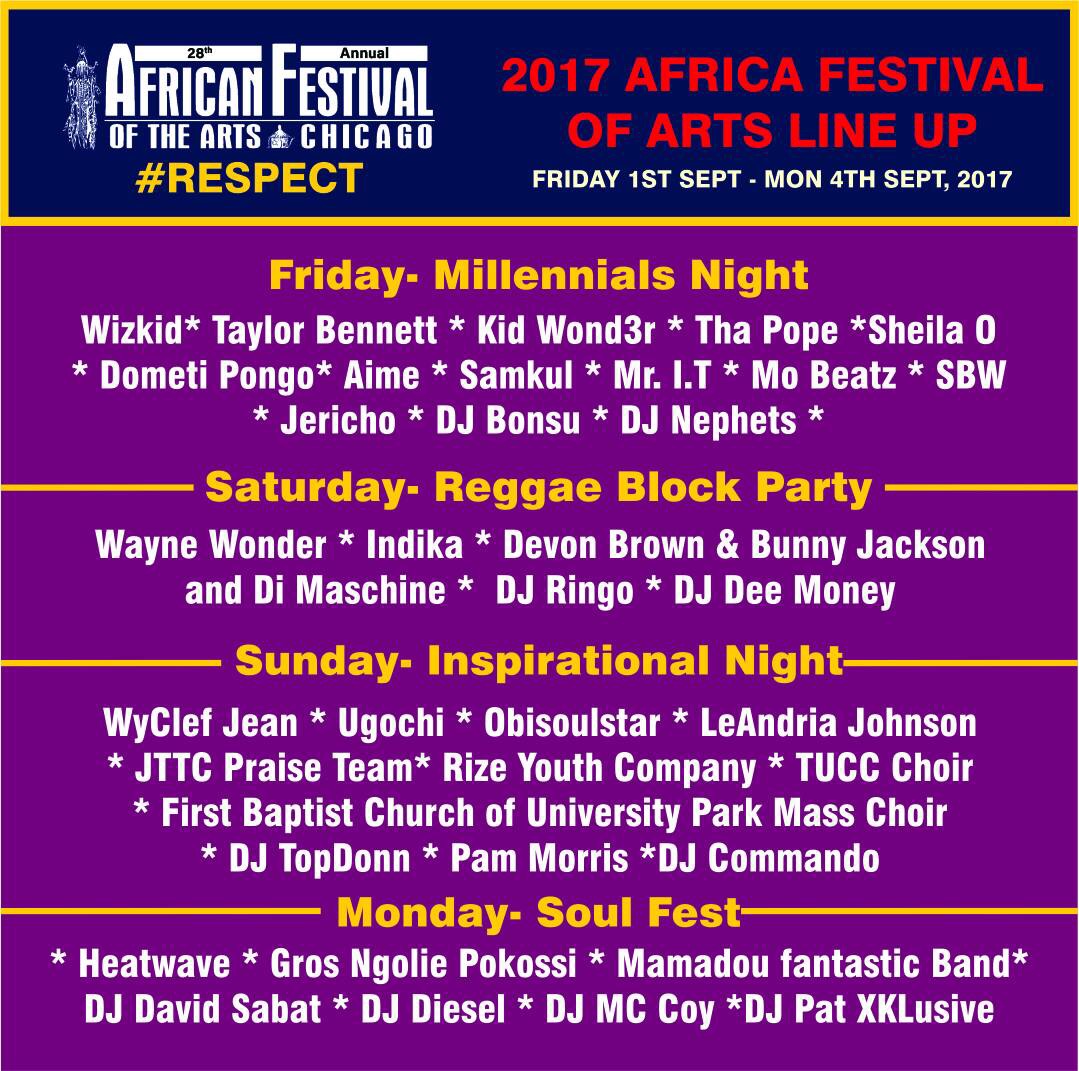 Union Park will be taken over this weekend by lovers of jam rock, dance music, hip-hop and indie. This eclectic festival, now in its seventh year, invites attendees to come together to celebrate the merging of all music and walks of life. It's also a great spot for people-watching. Check out the set times below!