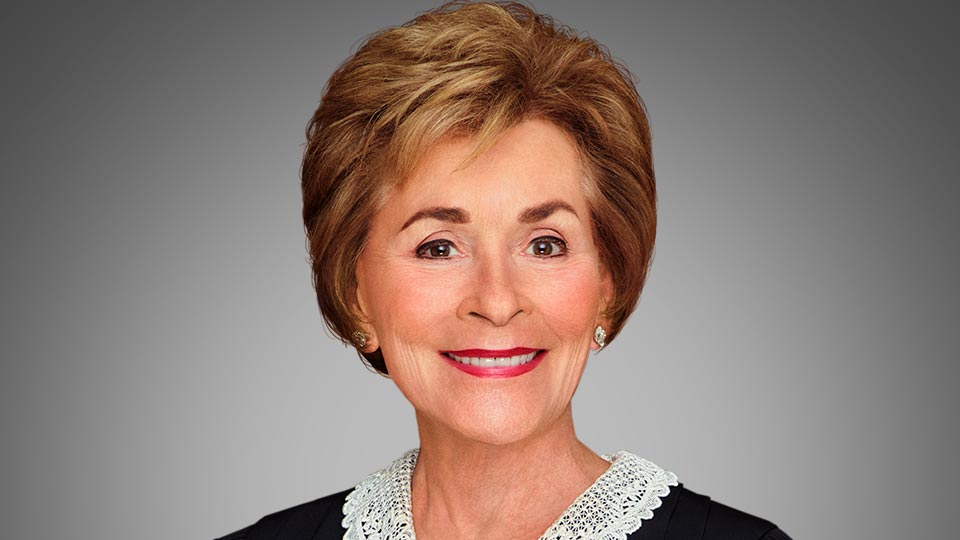 Judge Judy
Weekdays at 4P & 5P | Sundays at 5P & 5:30P
JUDGE JUDY is the undisputed queen of the courtroom!  She has #1 show in first-run syndication for the last 11 seasons and the #1 program in daytime since the 1998-99 season. 
Presided over by outspoken former Family Court Judge, Judge Judith Sheindlin, the series continues to serve as a benchmark for the courtroom genre. With her no-nonsense, hard- hitting decisive approach to justice, Judge Sheindlin has established herself as a pop- culture icon for generations of viewers.
Judge Judy focuses on small claims disputes from across the nation, which often center on family and/or interpersonal relationship issues.
Randy Douthit, the series' executive producer and director states, "Her message is simple: Take responsibility for your lives." He continues, "She cuts to the chase and offers a quick and fair resolution that resonates with the viewers."
When Judge Sheindlin was a Family Court Judge in New York, she earned a reputation as an extremely effective judge that garnered national attention and was the subject of a Los Angeles Times article in February 1993. That story caught the attention of "60 Minutes," which led to a segment on the iconic newsmagazine.
After her appearance, she was approached about the possibility of presiding over cases on a television program. On Sept. 16, 1996, JUDGE JUDY premiered in national syndication.
Videos
Listen up, Judge Judy has more to say about The King of Queens!
Judge Judy's going to take a back seat on this one...Carrie's got it covered! Watch Judge Judy weekdays at 4P & 5P then stay tuned for The King of Queens weeknights at 9P & 9:30P on CW26.