This week in Chicago: Bacon, barbecue brunch and boats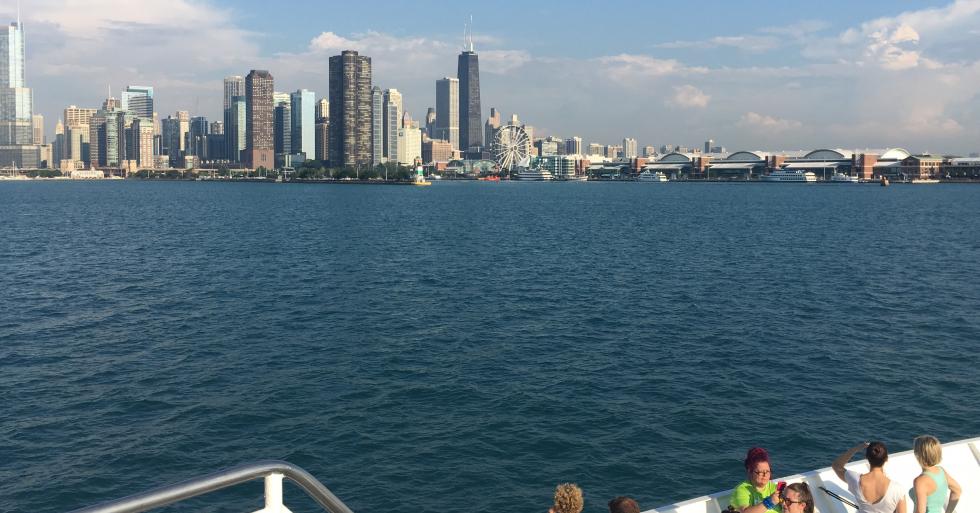 From boss babies to Bloody Marys, here's what's up in Chicago this weekend.
We're cruising...
…into spring with breathtaking views of Chicago. City residents and visitors can sail their way through the weekend on the Chicago Architecture Foundation River Cruise, opening tomorrow!
We're building...
…our own "hair of the dog" cocktail with the stacked Bloody Mary bar at Bub City! Kick off brunch with a bloody and finish it off with their signature 18-hour smoked brisket benedict. Yum.
We're asking...
…for a little R-E-S-P-E-C-T. Don't miss Aretha Franklin at the Chicago Theatre tonight, March 31, 2017. Get last-minute tickets here, or see her at Ravinia this June!
We're eating...
…everything with bacon. It's going to be a porky-good time. Baconfest Chicago tastings kick off tonight through tomorrow afternoon and evening. All proceeds benefit the Greater Chicago Food Depository.
We're seeing...
…The Boss Baby! The new animated film starring the voices of Alec Baldwin, Lisa Kudrow, Steve Buscemi and Jimmy Kimmel. Hear what director Tom McGrath and producer Raimsey Ann Naito had to say about the making of the film.
We're dancing...
…while eating ice cream. Comedian Fortune Feinstar dropped by our studio to talk behind-the-scenes scoop from the set of Office Christmas Party, the thriving comedy scene in Chicago and keeping in touch with the cast of Chelsea Lately. Don't worry, we didn't let her leave without an ice cream dance. See her this weekend at Zanies Chicago!