New food incubator in East Garfield Park expected to open in 2018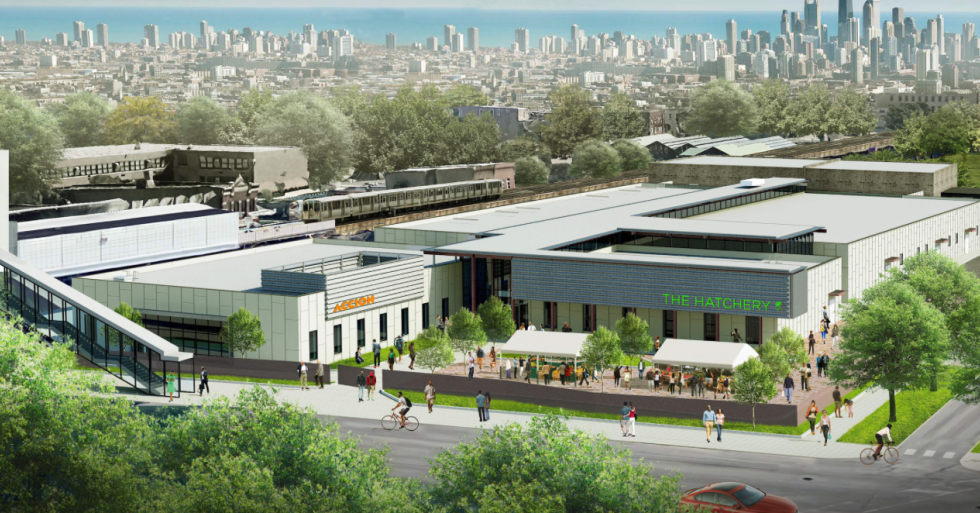 Image: The Hatchery Chicago
The Hatchery Chicago is a non-profit business facility for local food and beverage entrepreneurs to build their companies. It is a partnership between local non-profits Accion Chicago, ICNC and IFF, and two corporate partners, the Kellogg Company and Conagra Brands. Mayor Rahm Emanuel broke ground on his project today.
The 67,000-square-foot facility will be built on a currently vacant lot near the Kedzie Green Line station. It will provide production space, offices, food grade spaces, workforce training areas and meeting facilities. The goal behind The Hatchery Chicago is to support local business and also the community. There will be job-readiness programs, free classes on the food and beverage industry, and consulting services for community members. The center is expected to create and support over 900 jobs in the next five years.
In addition to the community benefits, The Hatchery is expected to support Chicago's food and beverage industry. It is currently second largest in the nation with 4,500 companies, 130,000 employees and $32 billion in sales.