Menu Item of the Week: Ella Elli's Roasted Chicken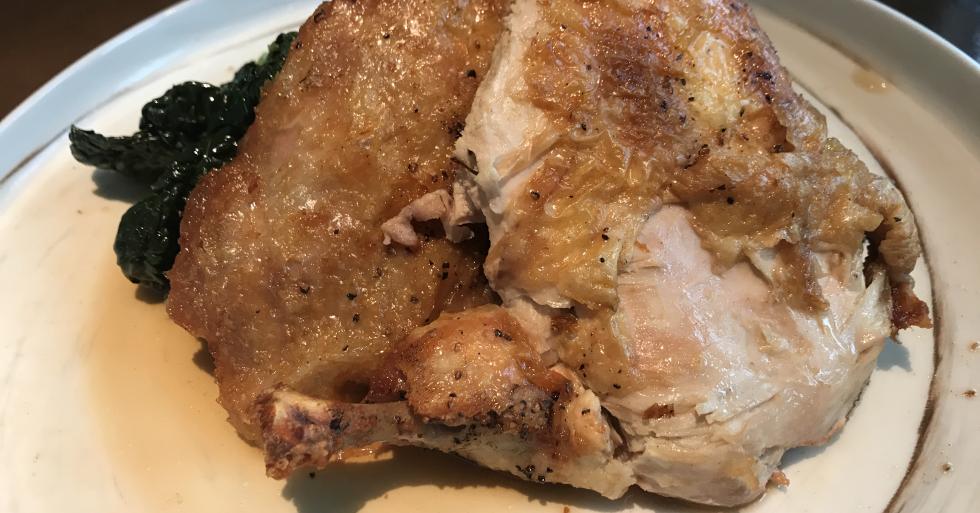 Lakeview is full of trendy boutiques and unique eateries, but there is a new addition to the neighborhood that won us over. Ella Elli's is where sheer elegance meets comfort food. The restaurant has a modern feel with natural lighting, high-back velvet couches, and dark wood finishings. However, their food is what will make you want to stick around.
Their menu is described as global cuisine, featuring both French and Mediterranean dishes. We identify a bit of comfort food on their menu as well. The roasted chicken sounds like a plain and simple dish, but once you taste it you will think otherwise. The generous helping of chicken is seasoned to perfection. It is served with kale, cooked in a way that is similar to southern greens.
Although Ella Elli's has plenty of more ornate dishes, we believe this one is a hidden gem. You can try it for $16. So whether you are going to dinner with a group of friend or going on a date, Ella Elli's is the place to be.