Menu Item of the Week: El Mariachi's Green Tea Margarita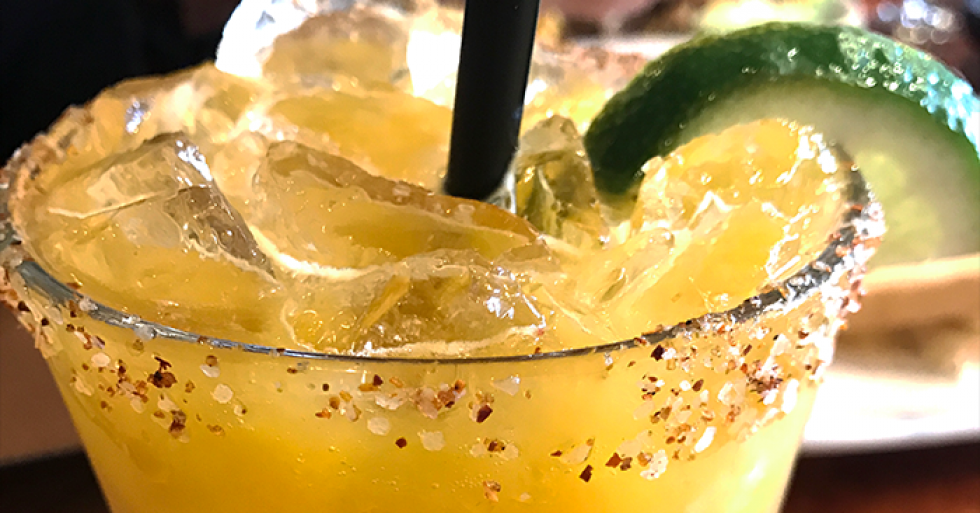 We all know a classic margarita has a little bit of tequila (or a lot depending on what mood you are in), lime juice, and salt around the rim. However, El Mariachi takes their margaritas to the next level with unique concoctions and blends of flavors. El Marachi was established in 1996 and has a strict policy of "top quality, authentic dishes and the best margaritas in town."
One of our favorite treats is the green tea margarita. Normally green tea and tequila would have no business being in the same cup, but this drink quickly changes that rule. The base of this cocktail is green tea infused Maestro Dobel Plata which gives a cool refreshing taste. The green tea flavor is accented by passion fruit puree, agave nectar, fresh lime juice, and guajillo agave nectar. However, what brings the cocktail to life is what is around the rim.
Chile tajin, which is a blend of chili peppers, salt and dehydrated lime, is rimmed around the glass. This hit of spice and salt mixed with the citrus and green tea touches every flavor on your palette. This cocktail can be enjoyed alone, but can also nicely complement many of the dishes found on their menu. It is priced at just $12. So the next time you're in the mood for a taste of something unique, visit El Marachi!