Menu Item of the Week: Crab Cake Sandwich at Marshall's Landing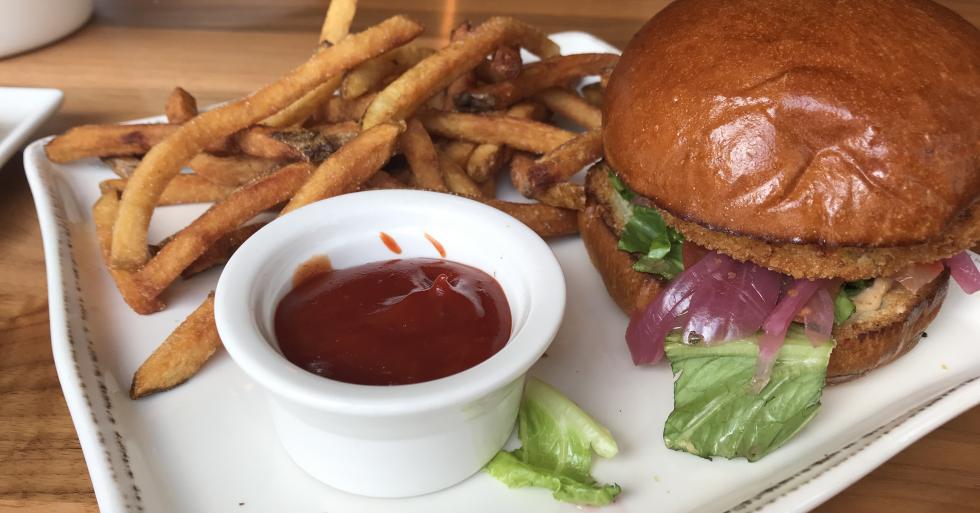 The warm weather has begun in Chicago, and we are hoping it sticks around. With 80-degree temperatures, we are having thoughts of the sea. We put an end to our cravings by heading over to Marshall's Landing and trying out their crab cake sandwich, which is purely divine.
You absolutely must try this crab cake sandwich. They start with a delicious crab cake and soft warm bun. It is topped with Old Bay mayo, arugula, tomato and pickled red onions. It is served with crispy fries that are simply irresistible. The entree is $16 and well worth it.
Marshall's Landing offers great food as well as picturesque views of the city. Perched atop the marble staircase in the Merchandise Mart, the large windows overlook the Chicago River. It is a multipurpose space that welcomes people who are working remotely, serves as a great meeting space and also is a great place to grab lunch.
Next time you are questioning what to eat for lunch, Marshall's Landing is the answer.