What to do in Chicago: Events in March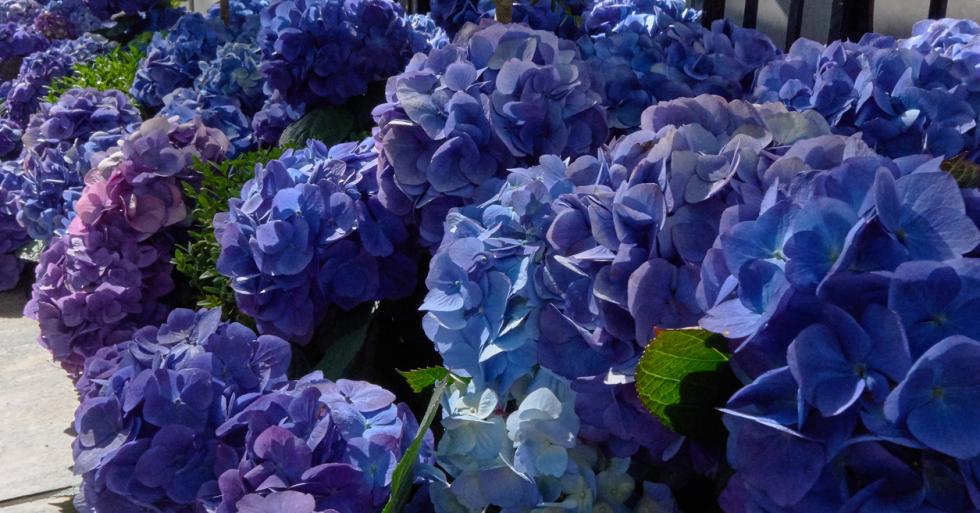 Whether you want to paint the town green for St. Patrick's Day or embrace the flower gardens at the Chicago Flower and Garden Show, there is still plenty to do around town in March!
March 23 - 25 - 9th Annual Chicago Tattoo Art Convention
Looking to get inked or just enjoy amazing tattoo art? Celebrity tattoo artist including contestants from Ink Masters, Black Ink, and more will be displaying their portfolios and you can even get a tattoo. Admission to the event starts at $20.
March 25 - Shamrock 8K Race
Kick off the running season and keep the St. Patrick's Day celebration going all month long. Participate in the Bank of America Shamrock Shuffle. The 8K (4.97-mile) run and 2-mile walk is a tradition in Chicago with scenic course routes.
PAST
March 2 - Shark Tank: The Musical
The Annoyance Theatre & Bar turned the tv show, Shark Tank into a musical. See the cast take on the roles of Mark, Daymond, Kevin, Lori, Barbara and Robert along with all kinds of characters with wild pitches. Tickets are priced at $20.
March 3 - Chicago Beer Festival
The Field Museum will be taken over by beer enthusiasts on March 3rd. Over 70 breweries will have their seasonal beers available to sample. There will also be a few museum exhibits opened for attendees. Admission starts at $45.
March 5 - Miguel + Sir + Nonchalant Savant
Miguel brings his War & Leisure tour to Chicago. With opening acts performed by Sir and Nonchalant Savant, this is bound to be a great show. He will be playing at the Riveria Theatre and tickets start at $48.50.
March 7 - 11 - Alvin Ailey Dance Theater
Alvin Ailey Dance Theater is returning to Chicago! This year's annual performance includes three new works of choreography and ends with Alvin Ailey's masterpiece Revelations.
March 7 -9 - Chicago Feminist Film Festival
The Chicago Feminist Film Festival showcases independent, international films and aims to address issues of gender, sexuality, race, and other forms of inequality often missing from mainstream media. The films in the festival cut across genres, including social documentaries, horror, comedies, whimsical films, and romances. Check out some of these films, admission is free!
March 9 -11 - World of Wheels
Did you miss the Chicago Auto Show? No worries, there is another car show coming to town. Come out and see some creative custom vehicles at the 56 Annual World of Wheels. Along with cool cars, there will be celebrity appearances by WWE Superstars, Dale Earnhardt Jr. and John Schneider from Dukes of Hazard. Tickets for adults are $20 and $7 for children.
March 11 - South Side Irish Parade
If you are looking for a family-friendly St.Patricks Day celebration head to the South Side. The South Side Irish Parade is a longstanding tradition that has continued for over forty years. The parade will step off at noon from 103rd and proceed down Western Avenue to 115th Street. There will be plenty of bagpipe music, flags waving, and pure cheer.
March 14 - 18 - Chicago Flower & Garden Show
After a long winter, it is time to welcome spring! There is no better way to do that then at the Chicago Flower and Garden Show. This year's theme is "FLOWERTALES." At this event, you can walk through life-sized gardens, participate in DIY workshops, learn from educational seminars, and enjoy garden-to-table cooking presentations. A one day pass starts at $17.
March 16 - 18 - Pet Expo
Want to see the hottest new products for your pet? Head to the 26th Annual Family Pet Expo! It is an unbeatable, one-stop venue for pet products and services! Tickets are just $10 for adults and $5 for children.

March 17 - Chicago St. Patrick's Day Parade Dyeing of the Chicago River
St. Patrick's Day in Chicago is like none other. The Chicago River goes green starting at Columbus Drive and continues down Wacker. Then, festivities continue after as revelers parade up Columbus Dr. with floats and flags to the sound of bagpipes.