John Krasinski talks 'The Hollars,' pushy women and raising a family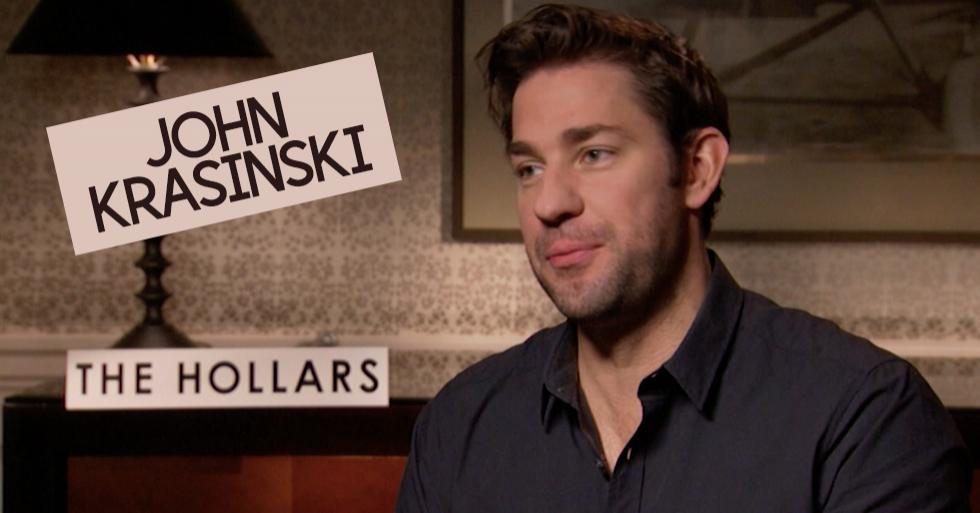 It feels very natural to sit across from John Krasinski.
At 25, he was plucked from obscurity to play Jim Halpert in "The Office," and for the next eight years, we watched Jim (and John) talk to us. It's not unusual for fans to convince themselves they know celebrities, but there was something different about the bond to Krasinski. We learned his laugh, his facial expressions, his inflections—he became impossibly familiar. When it came time to interview him, it strangely felt like the continuation of a conversation that had been happening for a long time.
Of course, that's an illusion. Krasinski is not Jim Halpert—a fact that he has proven in recent years with acting roles, screenplays and directorial efforts. His latest endeavor, "The Hollars," premiered at the Sundance Film Festival and opens in theaters Friday. It's a story about a man coming home, but more importantly to Krasinski, it's about a family reconnecting.
"My family is 180 degrees different than this family. I come from a very loving, well-communicative, well-connected family," the 36-year-old said. "But at the same time, when I finished the script, I was weeping harder than I've ever wept during a script. I'm a crier, so it's not like a big deal, but I think it's because what I see in this movie is the connection between the characters. So the open channel of possibility of how much you can get out of your family. And that sounds so esoteric and heady as I'm saying it, but it really is how I feel."
Read more here.