Hanukkah Celebrations Around Town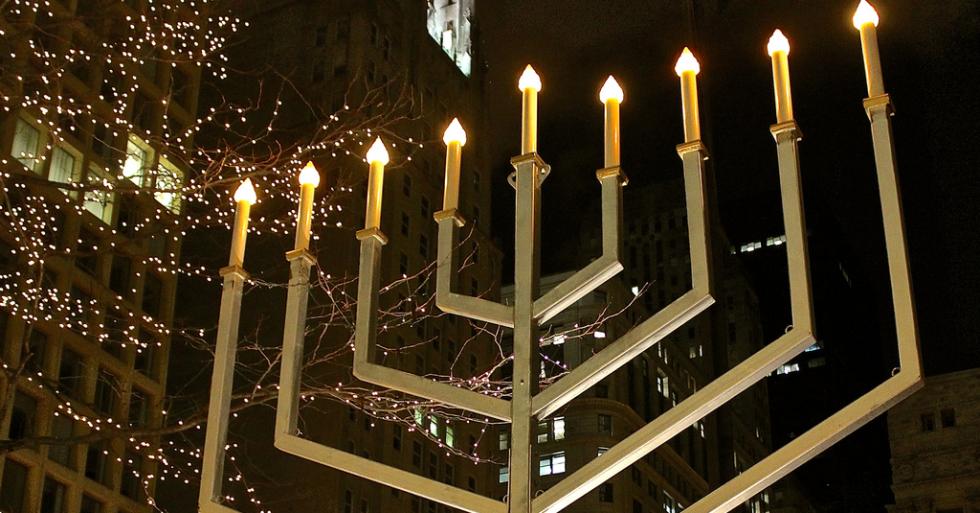 Photo: Michael Heimlich
Hannukah begins next week and there is plenty going on around town to celebrate. Here is a list of a few events that you don't want to miss.
Celebrate Chanukah with a family-friendly dinner, Shabbat service, and activities. This event will take place at the historic Weiss Museum of Judaica at KAM Isaiah Israel Congregation, located at 1100 E. Hyde Park Blvd. This synagogue has a one-room museum with artifacts such as Amulets, prayer books, Torah scrolls, Holocaust photos and other documents from around the world. Tickets for the dinner are $10.
Hanukkah Concert at the Chicago Botanical Gardens
On December 17, get ready to dance! The Chicago Botanical Garden will be hosting a Hanukkah concert that features traditional music from Maxwell Street Klezmer Band. As a bonus, each ticket includes access to Chicago Botanic Garden's incredible Wonderland Express exhibition, a miniature train that winds through a re-created Chicago. Advance tickets are $20 ($17 for members); day-of tickets are $23 ($20 for members); free for ages 2 & under.
Candle Lighting, Dancing and Music at Westfield Old Orchard Mall
Westfield Old Orchard and Lubavitch Chabad of Skokie have partnered for their annual Hanukkah events that will take place December 10-20. Enjoy daily crafts, entertainment, refreshments and Menorah lighting ceremony. There will also be a magic show and a kid's talent showcase.