Celebrate St. Patrick's Day Chicago-Style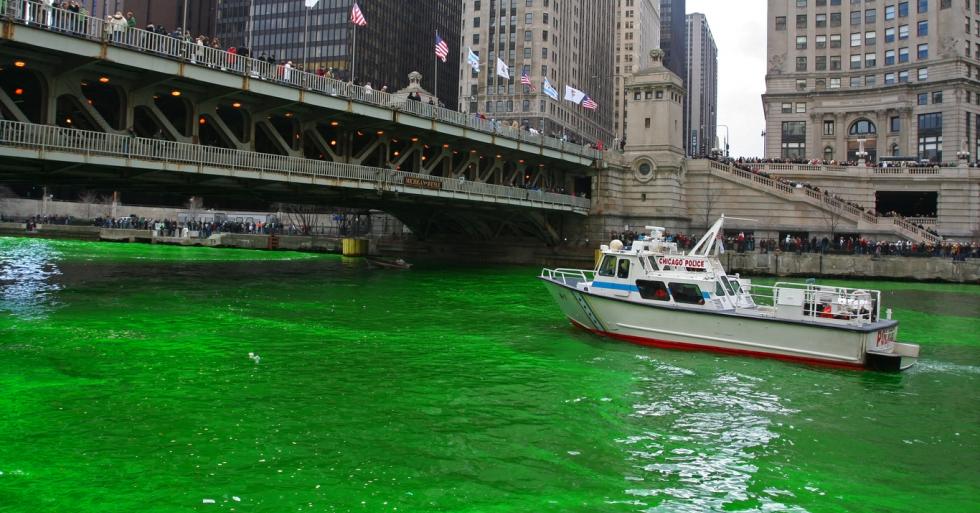 No doubt about it, St. Patrick's Day in Chicago is a big deal. From dyeing the river green to the crowds of people filling the streets downtown, it's a "one of a kind" occasion. However, you can't celebrate without food. There are a few places around town that are sure to give you that St. Patty's Day flair and you surely won't want to miss these deals.
Portillo's
In celebration of St. Patrick's Day, Portillo's is putting a Chi-Rish spin on the Shamrock Shake with their mint chocolate shake, a vanilla-mint shake blended with chocolate fudge frosting from Portillo's famous chocolate cake. The shake is available now through March 31st.
Morton's The Steakhouse
Heading downtown for the parade? Well, grab some St. Patrick's Day favorites for just $19.99! Guinness beef stew, corned beef & cabbage, and shepherd's pie are all on the menu at Morton's The Steakhouse.
Weber Grill
Another option for parade-goers is a pre-parade breakfast. Weber Grill Restaurant in River North will offer a $25 Irish breakfast during St. Patrick's Day weekend. The breakfast will be served from 6:30 a.m. until 11 a.m and feature two eggs over easy, two grilled beefsteak tomatoes, baked beans, mini brats, two slices of smoked corned beef, hash browns with a Guinness breakfast gravy and Irish soda bread. Guests who order the Irish breakfast will have the option to enjoy food from Weber's breakfast buffet as well.
Photo: iStock/blanscape & Weber Grill