Quick Questions With Drew Barrymore
September 21, 2020 2:41PM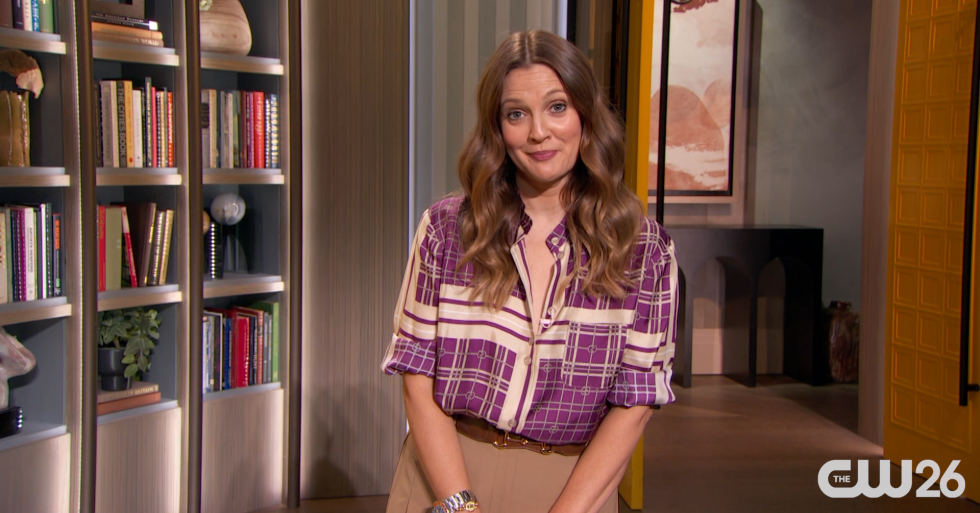 Get to know the host of The Drew Barrymore Show with some quick questions about the star and her new show!
You can watch The Drew Barrymore Show weekdays at 5P on CW26.
See below for a transcript of Quick Questions With Drew.
WHAT'S THE BEST WAY TO START THE DAY?
What's the best way to start the day? I say sunny side up, right here in this amazing studio.
IF YOU COULD TIME TRAVEL WHERE WOULD YOU GO?
If I could travel anywhere in time where would I go? I would definitely go meet my family, The Barrymores, hang out with them.
DOGS OR CATS?
Dogs or cats? Can't answer it because I have both, and it would be rrrrude!
WHAT'S THE TITLE OF THE CURRENT CHAPTER OF YOUR LIFE?
The title of the current chapter of my life would be… Truly Happy.
WHAT CAN FANS EXPECT FROM THE DREW BARRYMORE SHOW?
What can fans expect from The Drew Barrymore Show? Heart and humor. I think both are vital and shouldn't be without each other.
HAVE YOU EVER BEEN TO CHICAGO? WHAT IS YOUR FAVORITE MEMORY?
Yes, of course I've been to Chicago many many times, but one of my favorite memories? Shooting on the pier. We filmed Never Been Kissed there, and I worked for the Chicago newspaper, and to me, Never Been Kissed and Chicago, perfect perfect perfect cocktail.