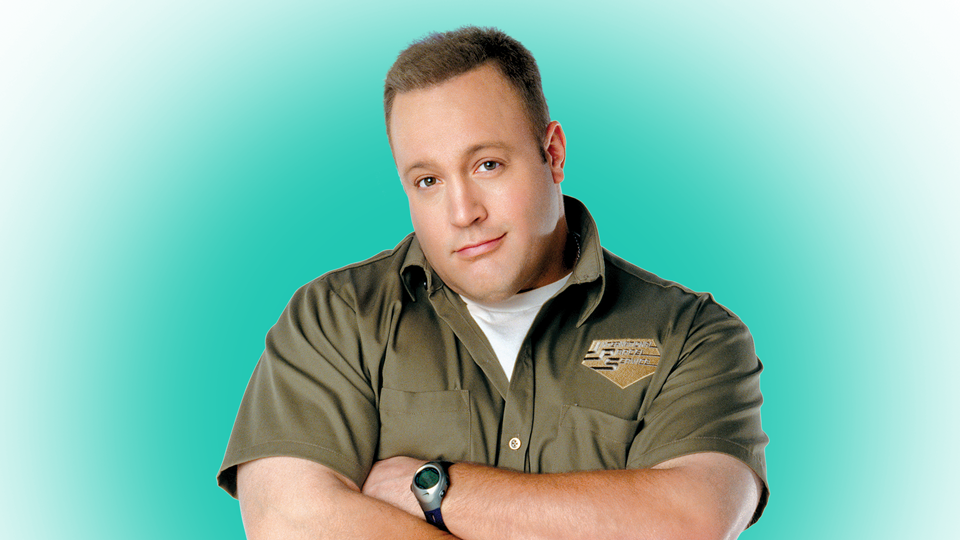 The King of Queens
Sunday - Friday 9P
Kevin James stars in this unforgettable comedy. Doug and Carrie Heffernan can't help but get on each other's nerves, a problem made worse by her father, who lives in their basement.
Next Episode
Emotional Rollercoaster
Doug's lie to get Carrie to let him ride a rollercoaster at an amusement park blows up in his face. Meanwhile, Arthur lets Deacon shuttle him around in a wheelchair so they can jump to the front of the park's lines and Danny and Spence search for girls to pick up.
Videos
King of Queens | Weeknights at 9P