Illinois Broadcasters Uniting Against Hunger
March 26, 2020 5:00AM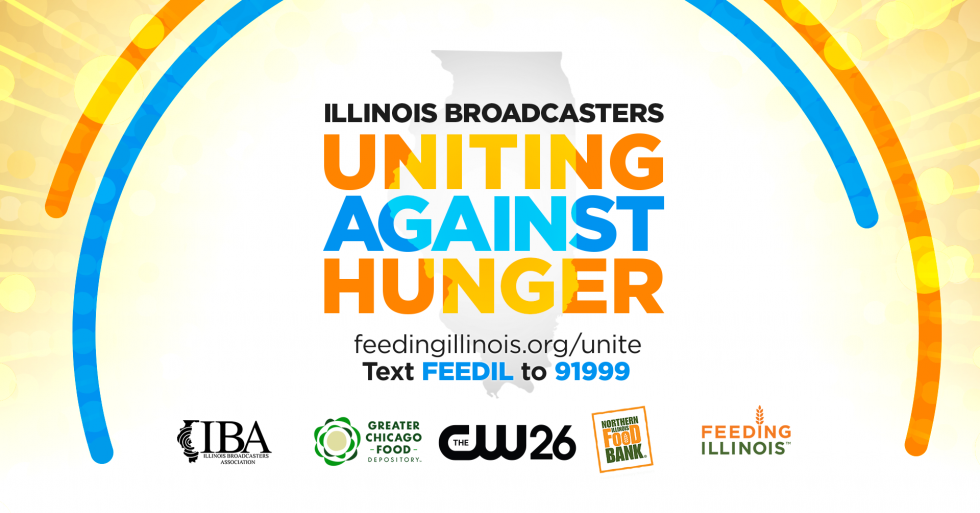 During this unprecedented time the need is great. That's why Illinois Broadcasters are Uniting Against Hunger!
You can help The Greater Chicago Food Depository and The Northern Illinois Food Bank without even leaving your home.
Starting Today make a simple donation and your gift will help make sure families in our communities have enough to eat.
The Need
People who never before relied on food banks are now turning to them to feed their families. Prior to COVID-19, 1 in 8 Americans struggled with hunger.
As the virus continues to wreak havoc on the economy, and Illinois unemployment rises, the need for food increases. In recent weeks, one Chicago area food bank estimates a 25-40 percent increase in clients needing help.
The Greater Chicago Food Depository supplies a network of more than 700 food pantries and shelters in Chicago, serving approximately 800,000 people.
The demand for food has never been greater.
How You Can Help
Corporations and individuals looking for a way to make a difference in the lives of neighbors experiencing food hardship can contribute at: www.FeedingIllinois.org/unite and/or text to FEEDIL to 91999.