Chicago Sky Broadcast Schedule for The U & CW26
May 11, 2021 9:00AM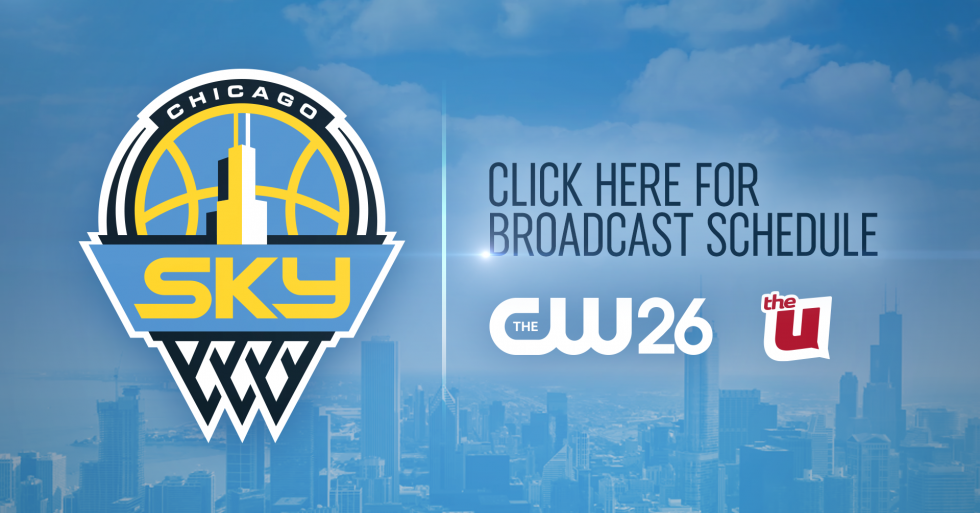 Chi-Town is Sky-Town!  Watch Candace Parker and the powerful women of The Chicago Sky dominate the court this season.  Catch their televised games on The U and CW26. 
Click here to see The Chicago Sky's Broadcast Schedule.
The U is on Channels 48.1 and 26.2, XFINITY 230 | 360, RCN 610, WOW 170, Dish 48, Spectrum Charter 191, Mediacom 109, Kraus Cable 63 and U-Verse 24. 
CW26 is on Channel 26.1, Xfinity 183, RCN 606, WOW 207, Dish 26, DirecTV 26, Spectrum Charter 22, Mediacom 6, Kraus Cable 12 and U-Verse 1010