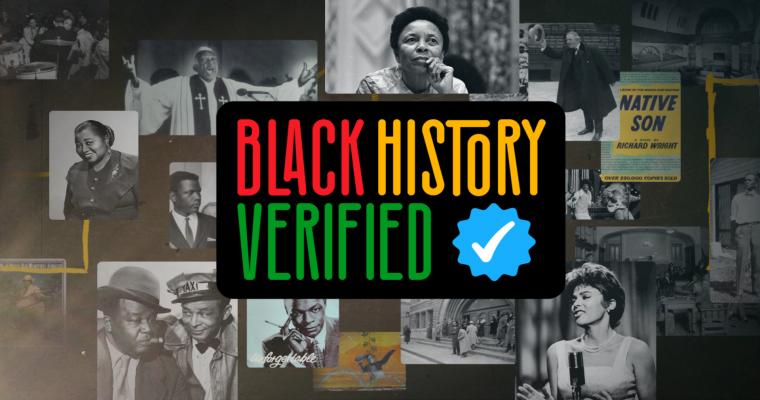 Black History Verified
Celebrate Black History Month with Chicago's favorite neighborhood historian, Shermann "Dilla" Thomas!
Airs on CW26: Saturday, 2/11 at 1:30P
Airs on The U: Sunday, 2/19 at 4P
This Black History Month, take a look at Chicago like you've never seen it before from the lens of Chicago historian and social media phenom, Shermann "Dilla" Thomas. In the half-hour special, Black History Verified, you get an insider's look into how African American culture and influence worked to shape Chicago into what it is today.
CW26's Brandon Pope and Dilla team up to take a tour through the South Side, highlighting some of the most important landmarks in Chicago's history. They visit the birthplace of Black History Month and get a look at a decades-old mural depicting the hopes and dreams of African Americans during the Great Migration. Dilla highlights unsung pioneers like Oscar Micheaux, the first Black feature filmmaker, and Fritz Pollard, the first Black NFL coach.
Black History Verified also shows you the faithful resilience of Pilgrim Baptist Church after a fire gutted the sanctuary where Gospel Music was born. Plus, Dilla and Brandon chat with legendary basketball coach William "Wolf" Nelson about the sport's cultural impact in Chicago and his time coaching NBA great Kevin Garnett.
Before the program airs, see Chicago's historian Dilla - known as @6figga_dilla on TikTok - in action with exclusive webs-extra videos below!
Sponsored by: Cook Brothers
CW26 is seen on WCIU, Channel 26.1, XFINITY 183|1026, RCN 6/606, WOW 10/207, Dish 26, Direct TV 26, Spectrum Charter 22/616 and U-Verse 10/1010. The U is seen on WMEU, Channel 48.1 and WCIU, Channel 26.2, XFINITY 230|360, RCN 610, WOW 170, Dish 48, Spectrum Charter 191 and U-Verse 24.
Videos
CELEBRATE BLACK HISTORY THIS MONTH WITH BLACK HISTORY VERIFIED
This Black history month, join Brandon Pope and Shermann "Dilla" Thomas in a special presentation of Black History Verified. 
Watch it Saturday, February 11 at 1:30P on CW26 and Sunday, February 19 at 4P on The U.