Chicago Food To Go Restaurants
August 3, 2020 12:20PM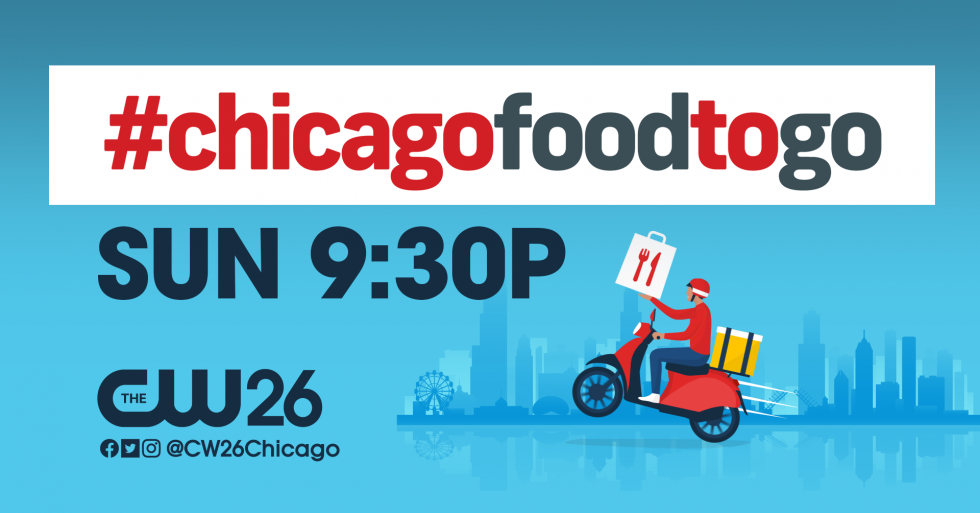 Looking for curbside pick up or delivery? CW26 is serving up local restaurant options all across town. Explore different restaurant options across town by neighborhoods in the city and surrounding suburbs.
Follow us on social media @CW26Chicago and with the hashtag #ChicagoFoodToGo to discover delicious dishes and share your favorite takeout spots all while supporting local Chicago eateries.
Are you a local Chicago restaurant? Get in touch with our team here.
Click any of the links below to check out Chicago Food To Go recommendations in various Chicago neighborhoods.
Chicago Neighborhoods
Chicago Suburbs
Click here to watch previous episodes of Chicago Food To Go and see where you can watch new episodes Sunday night at 9:30P here.
Restaurants featured most recently on Chicago Food To Go: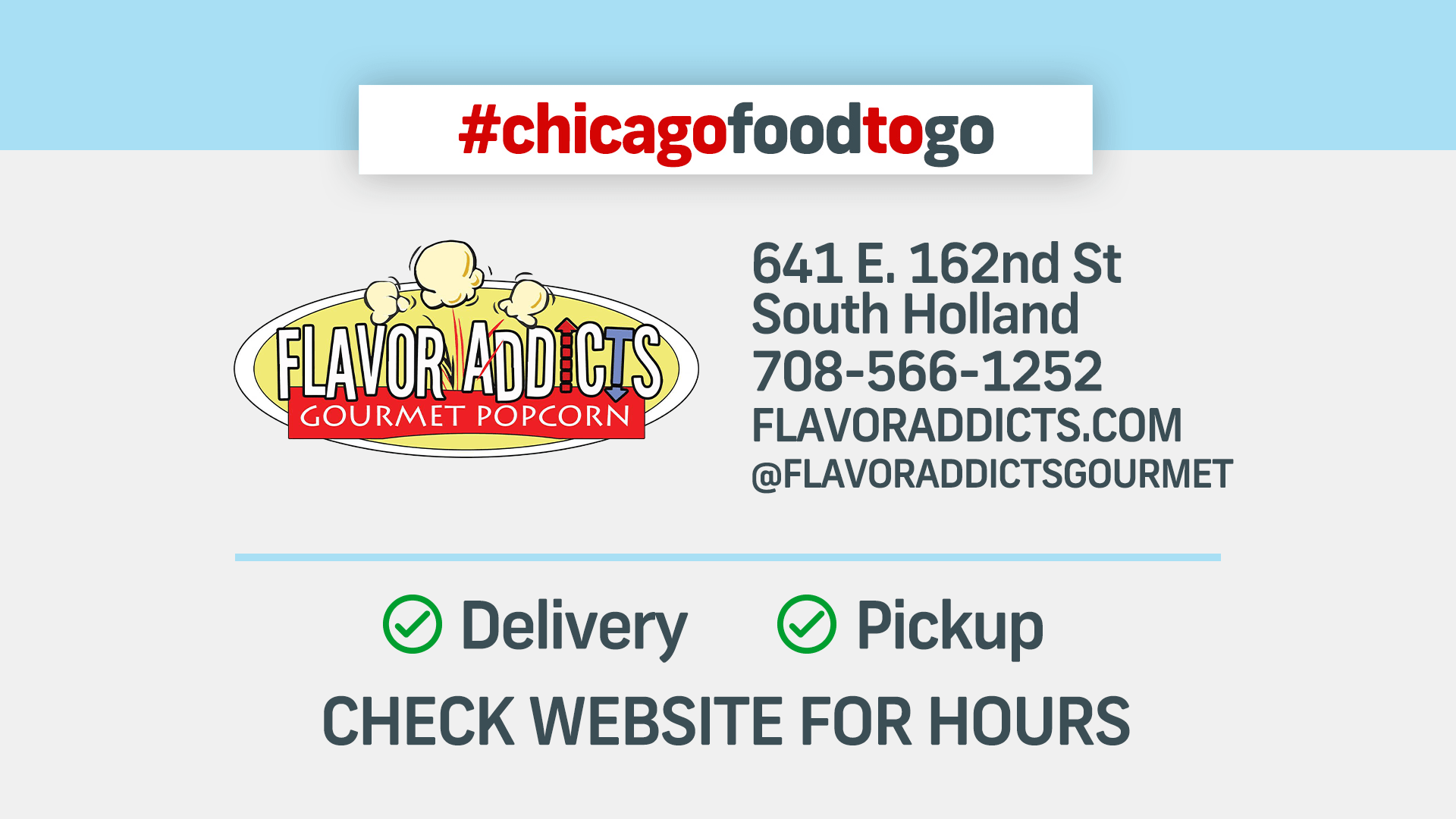 KCCF Gourmet is a family-owned business established in 2017. Learn more about them online here.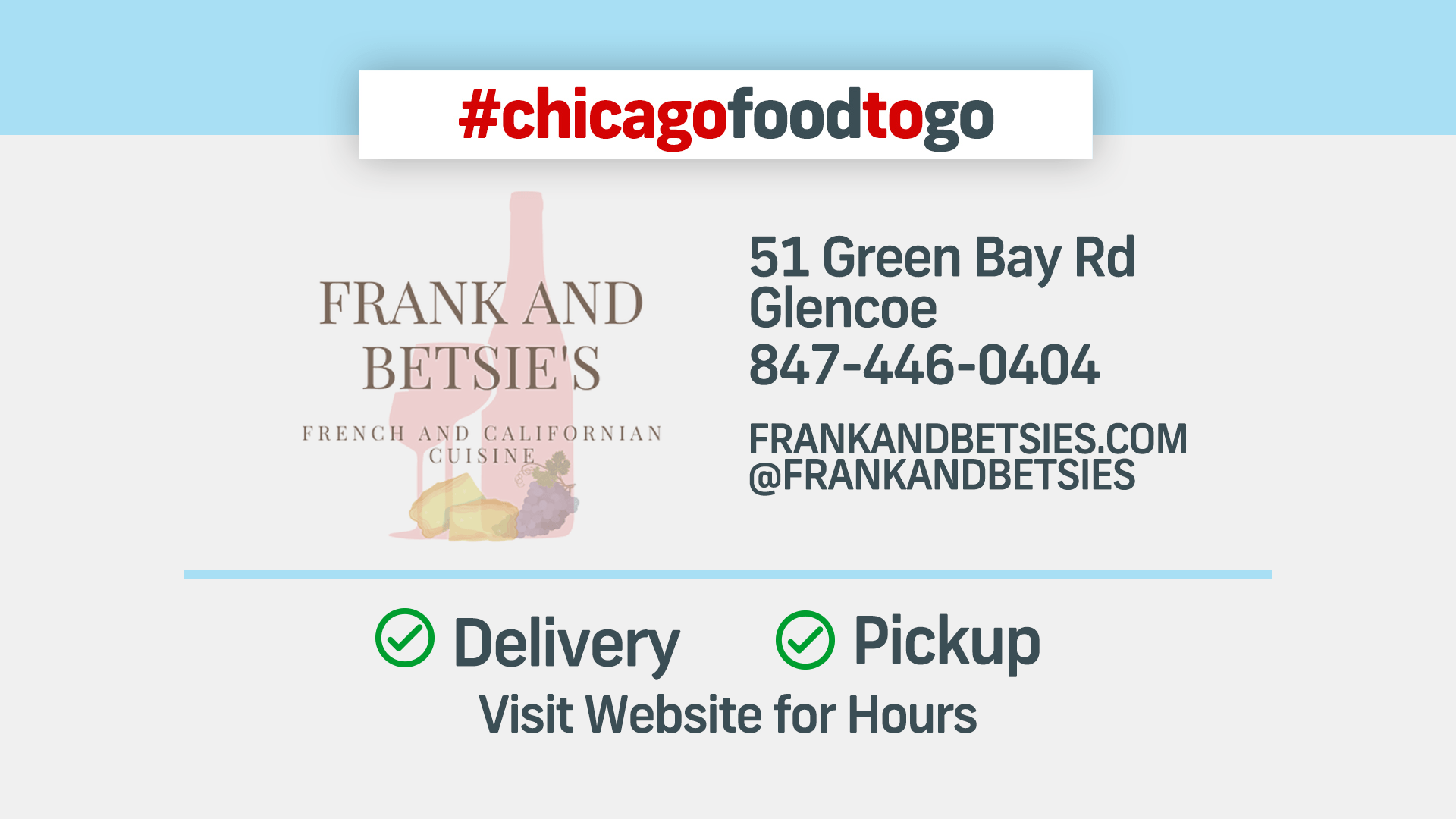 Since 1984 Frank & Betsie's Restaurant has been serving flavorful French and Californian cuisine in a warm and cozy atmosphere!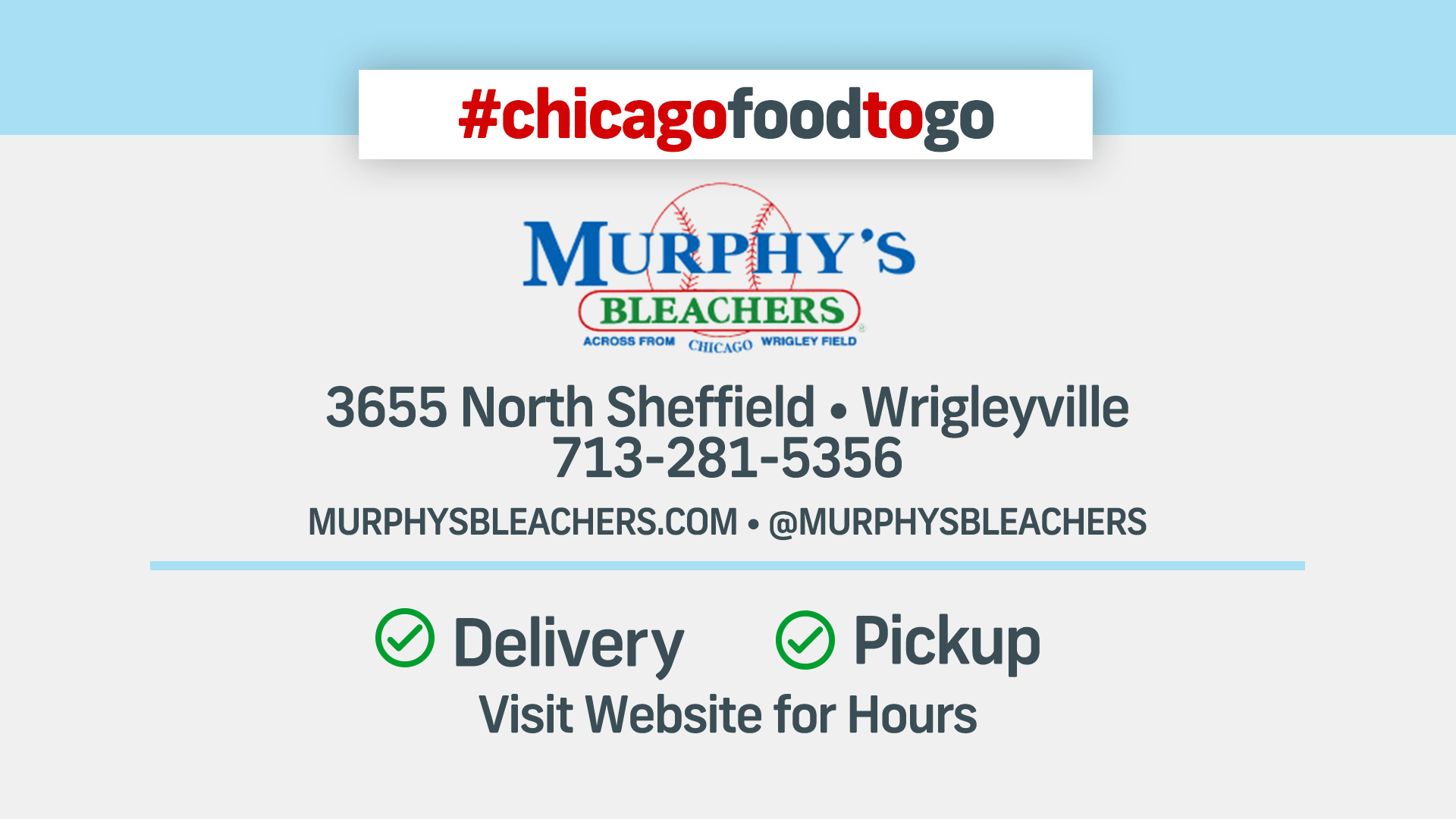 Murphy's has been a fixture in Wrigleyville for close to 80 years! Learn more about Murphy's Bleachers online here.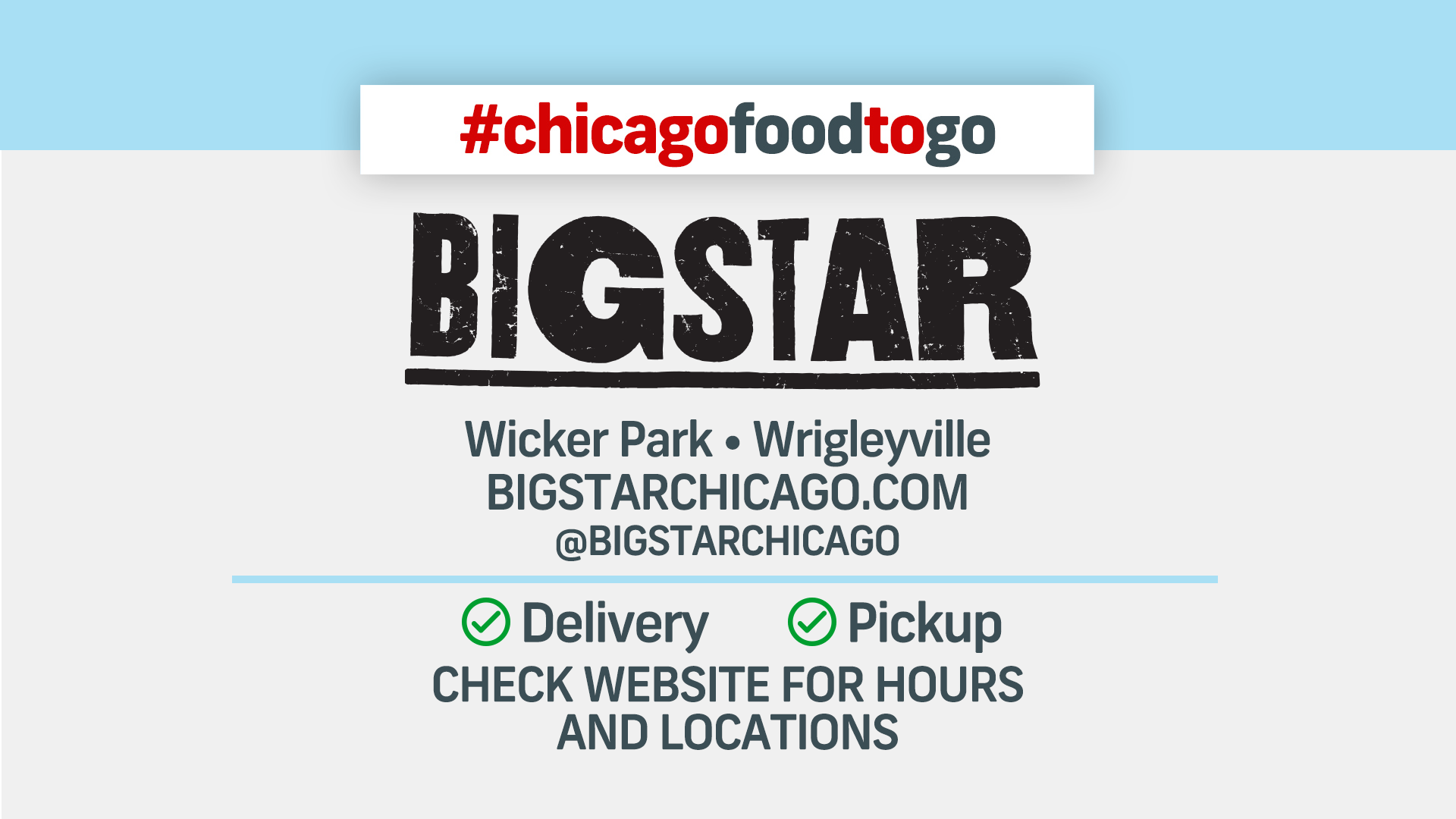 Big Star is a bourbon and beer-focused, taco-slinging, late-night honky-tonk in the heart of Chicago's Wicker Park and Wrigleyville.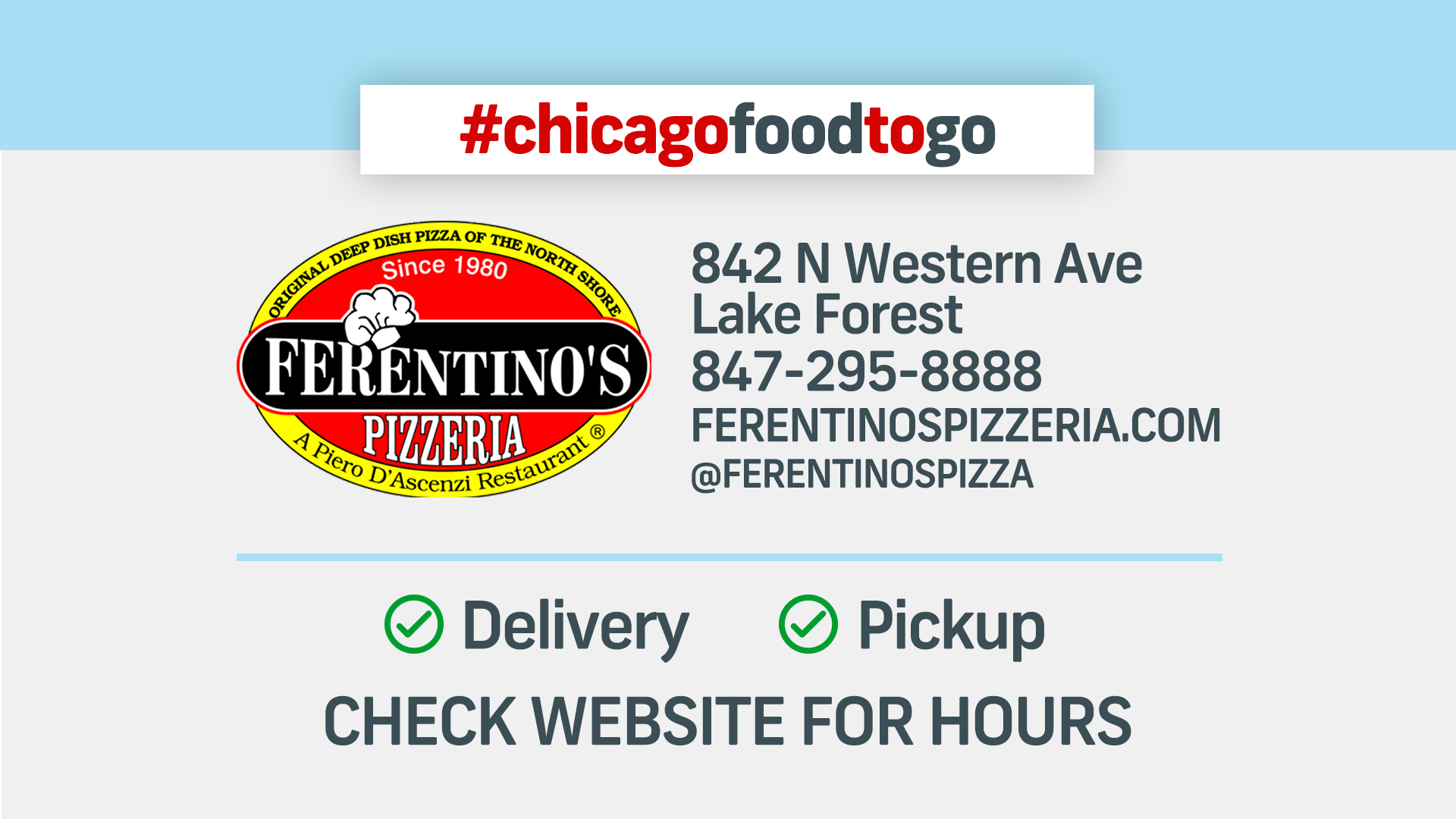 Try the original deep dish pizza on the north side at Ferentino's Pizzeria!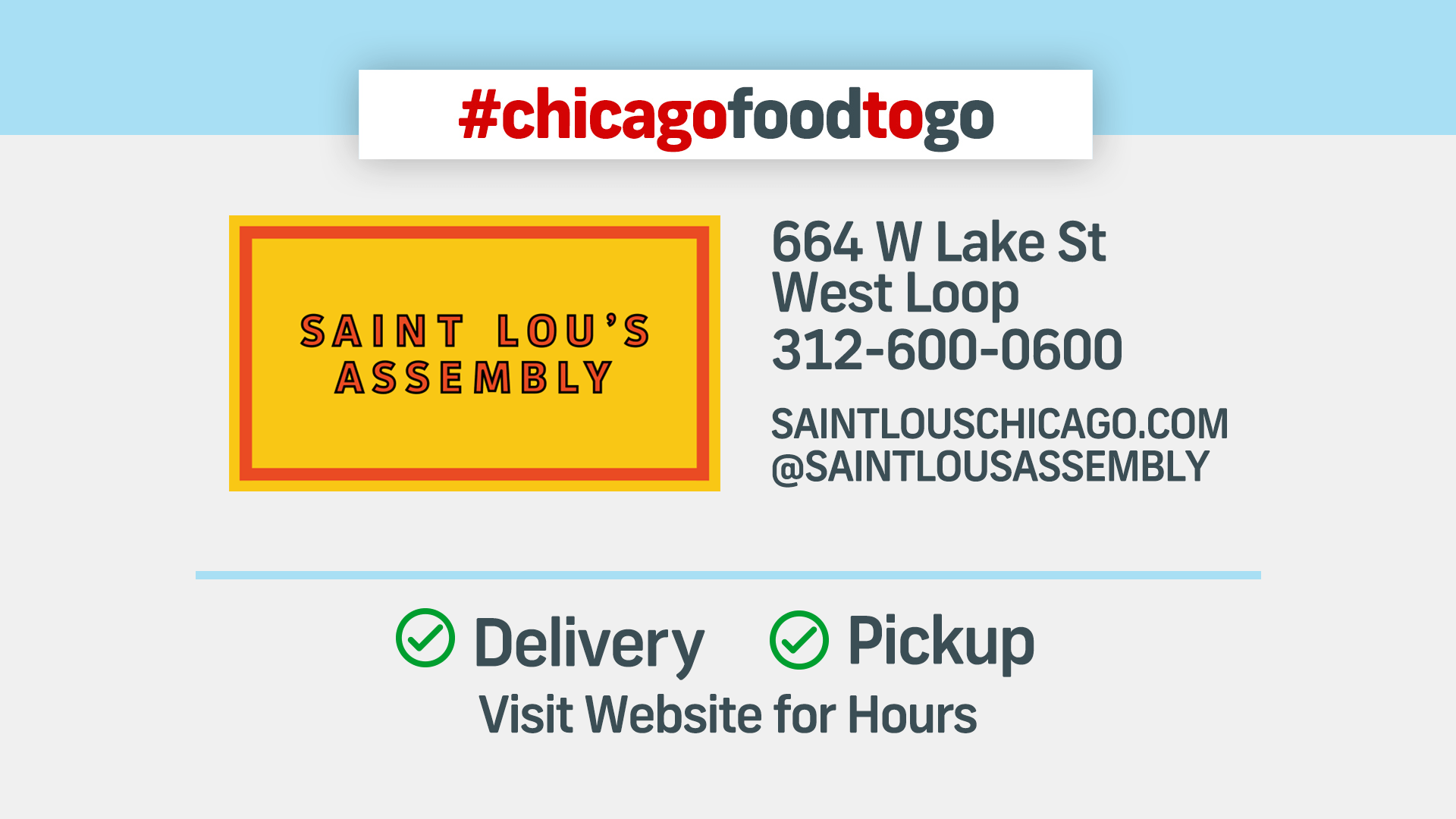 Saint Lou's Assembly is a Midwestern take on a classic "Meat N Three"-- a concept that's traditionally found in the South (i.e. a meat course plus three side dishes).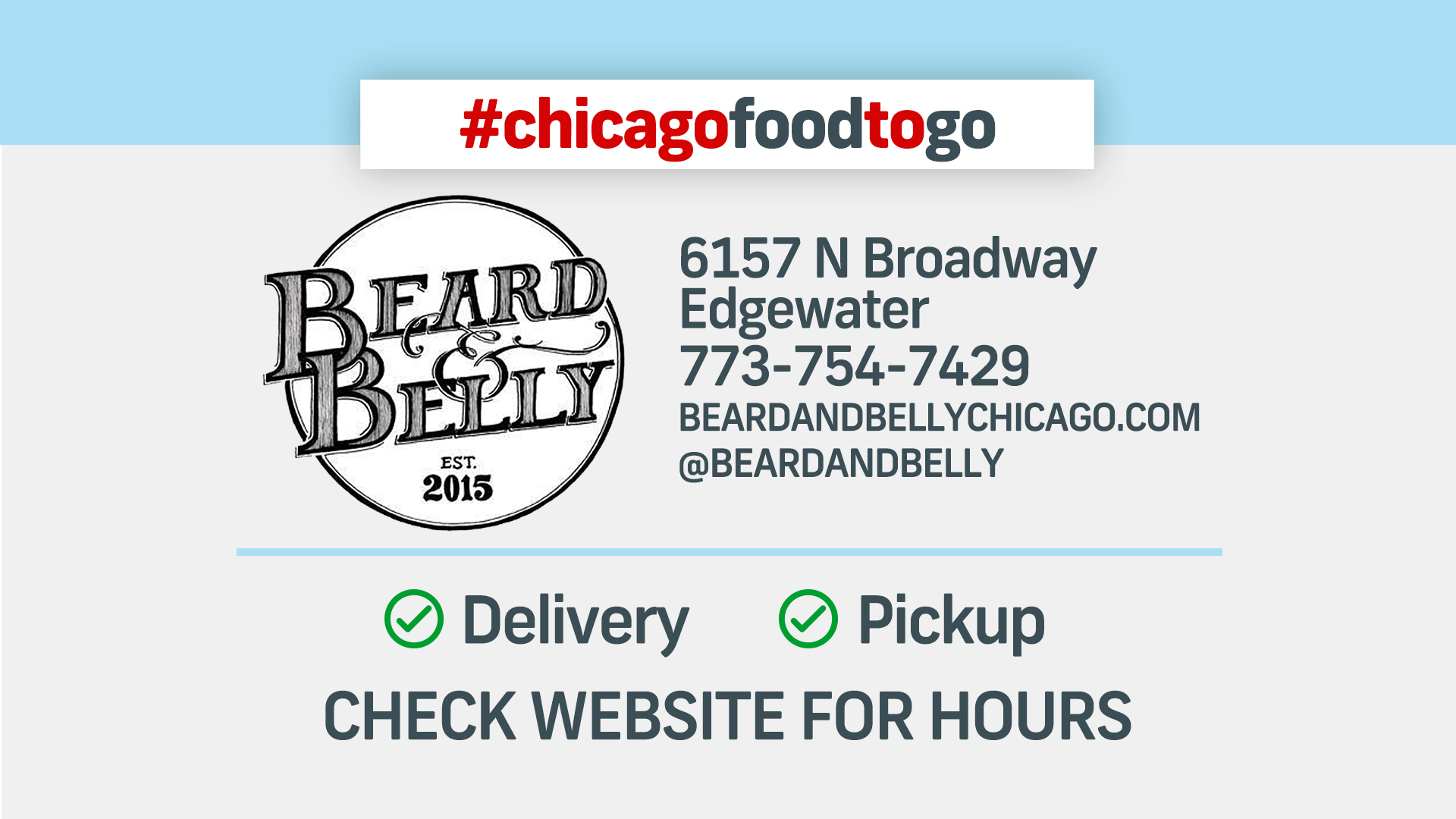 Beard & Belly provides a concentrated menu of slow cooked quality tavern oriented food and award winning items. Learn more about them online here.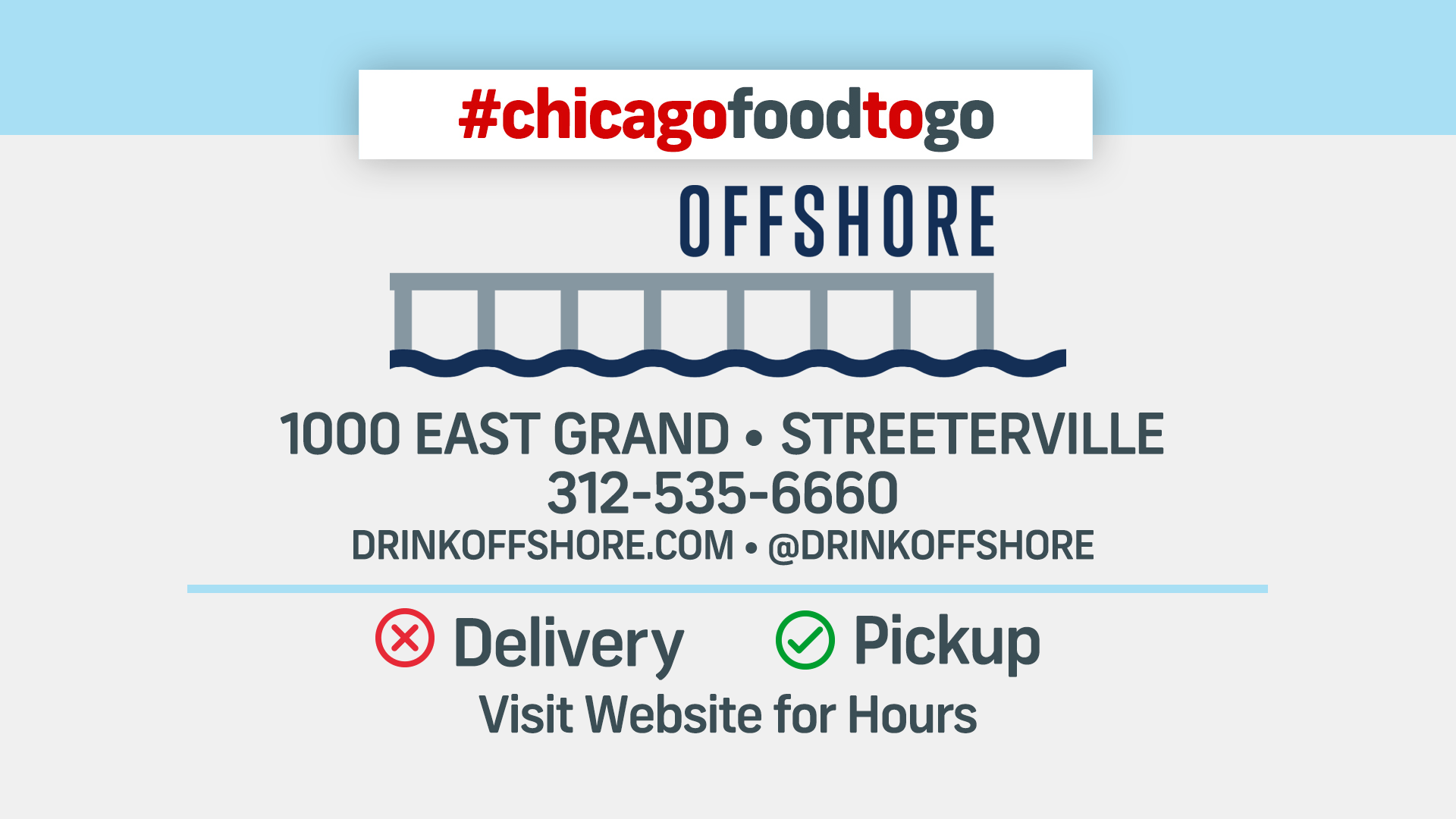 Offshore is the nation's largest rooftop venue, adjacent to Navy Pier's Festival Hall. Learn more about them online here.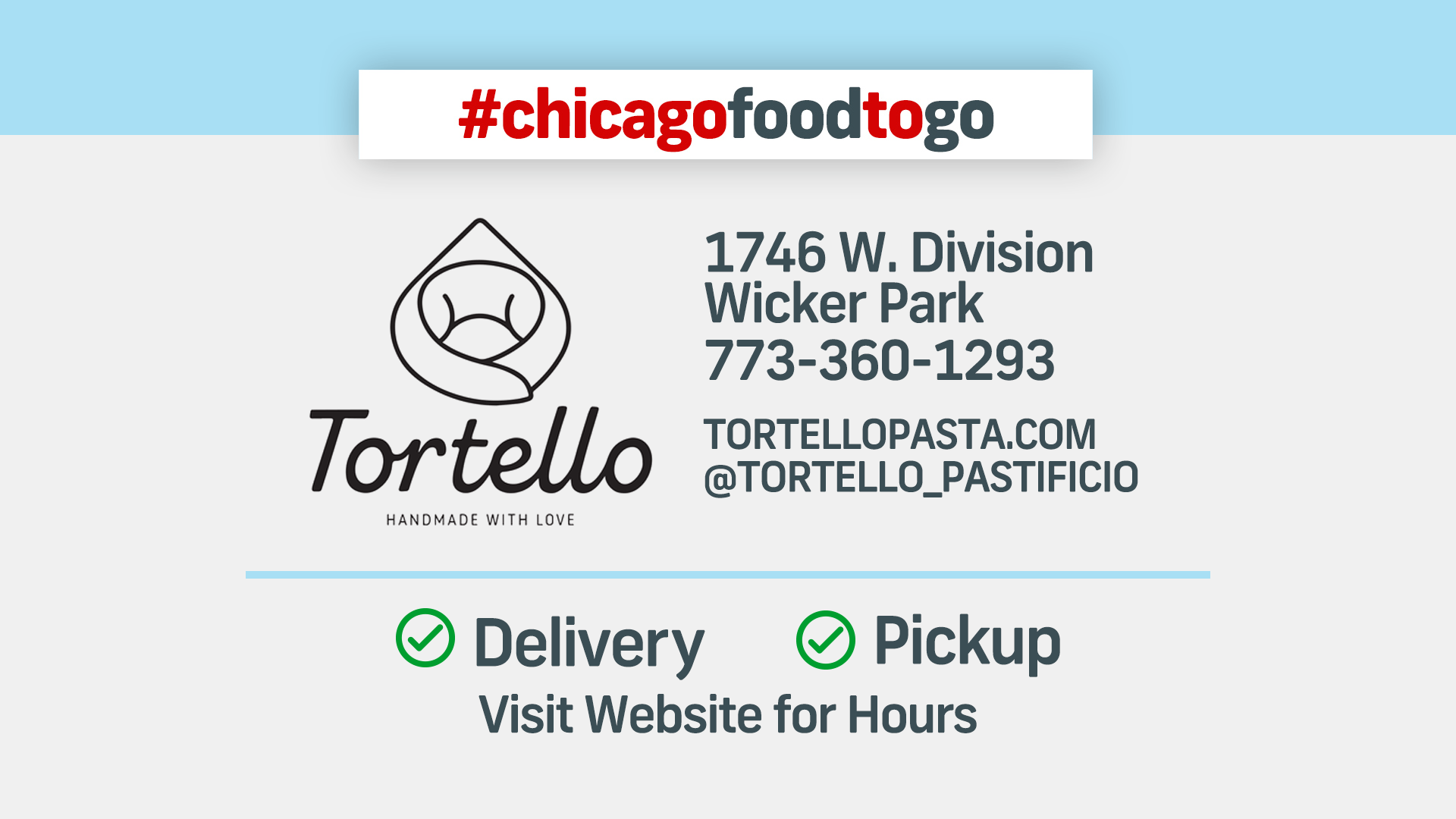 Welcome to Tortello, a charming neighborhood eatery offering a rotating menu of fresh, handmade pasta alongside a small but expertly curated selection of artisanal Italian goods!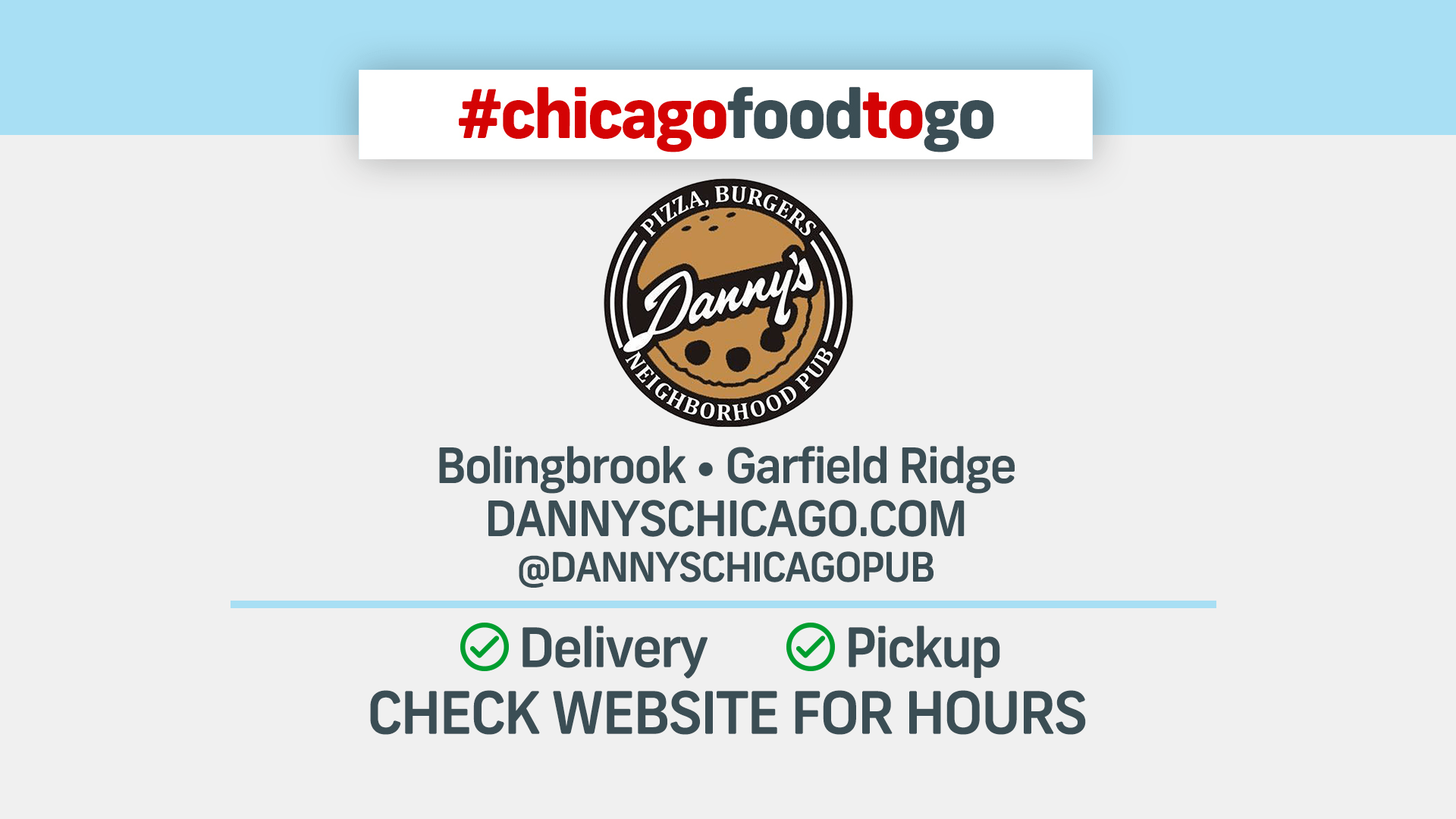 This neighborhood pub in Bolingbrook and Garfield Ridge serve pizza, burgers and more! Learn more about Danny's online here.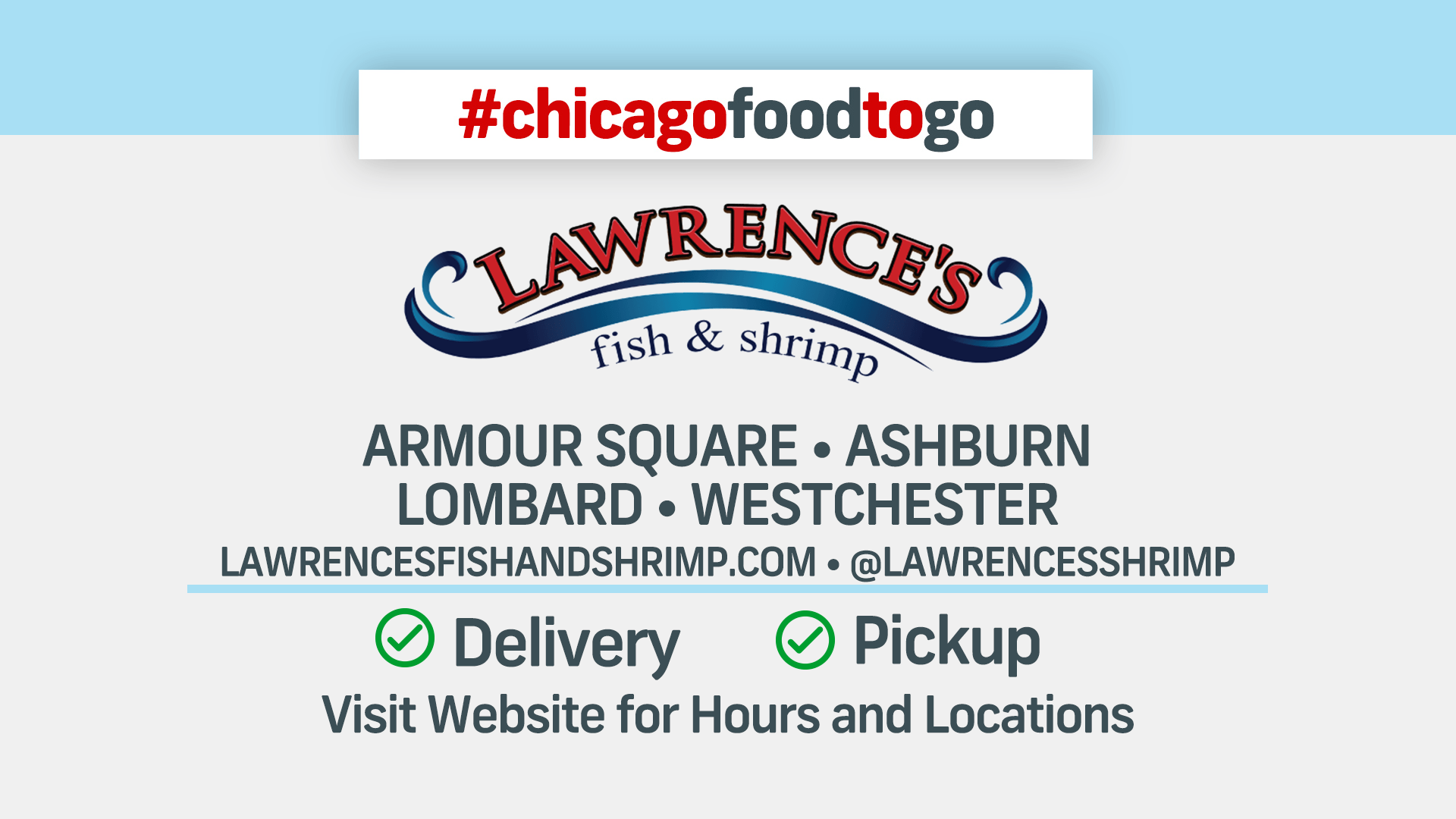 Lawrence's Fish & Shirmp Has Been Serving the Seafood You Crave & Treating You like Family Since 1950!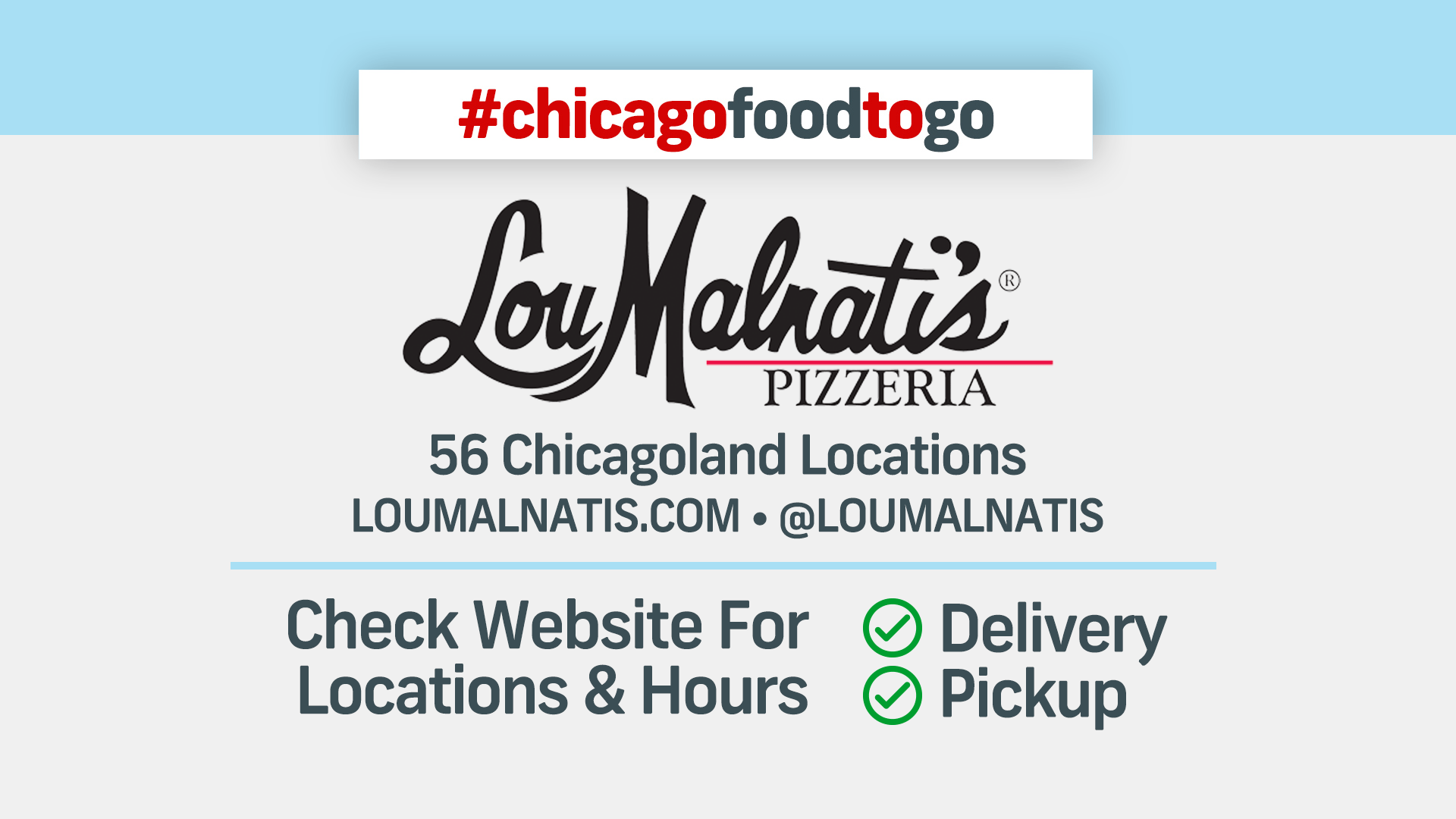 Considered the oldest family name in Chicago pizza, Lou Malnati's is as rich in history as its pizza is in flavor. Visit one of their 56 Chicagoland locations today!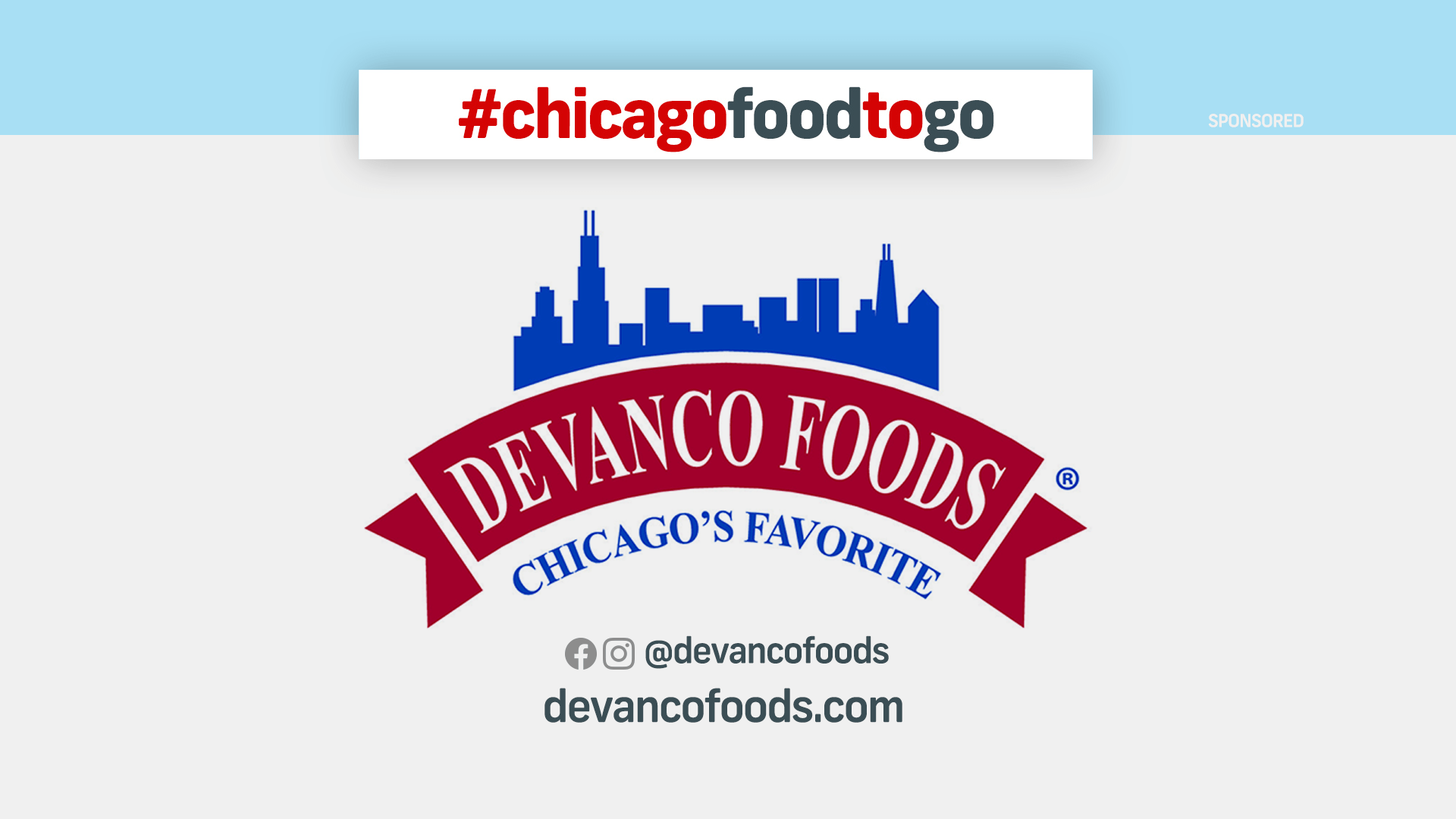 Devanco Foods are the manufacturers of the finest Fast Food Products Chicago has to offer: Gyros, Chicken Gyros, Italian Beef, French Dip, Italian Sausage, Pure Beef Hamburgers, Hamburger Patties, Marathon Chicken Burgers, Ribeye Steaks, Pita Bread, Tzatziki Sauce and other Greek and Mediterranean food products.