Chicago Food To Go Restaurants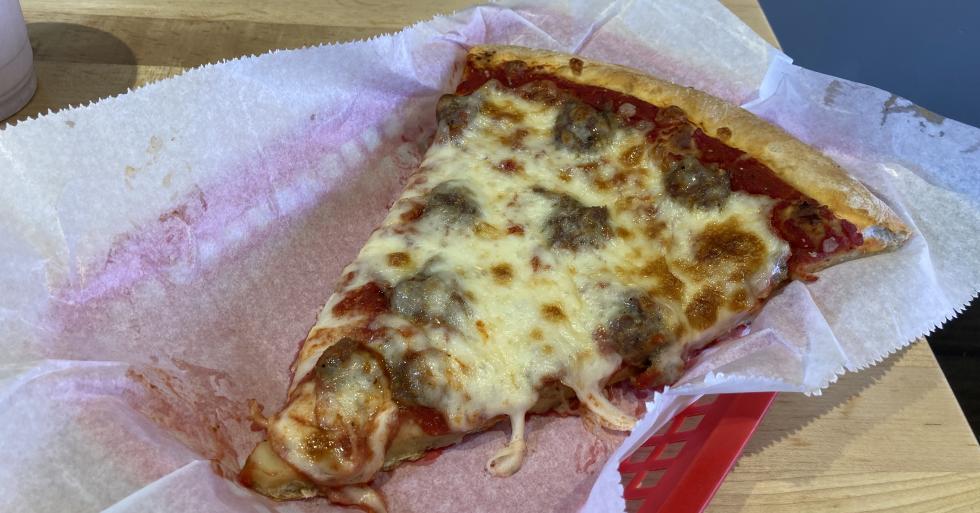 Looking for curbside pick up or delivery? CW26 is serving up local restaurant options all across town. Explore different restaurant options across town by neighborhoods in the city and surrounding suburbs.
Follow us on social media @CW26Chicago and with the hashtag #ChicagoFoodToGo to discover delicious dishes and share your favorite takeout spots all while supporting local Chicago eateries.
Are you a local Chicago restaurant? Get in touch with our team here.
Watch Previous Chicago Food To Go Episodes Here >
Click any of the links below to check out Chicago Food To Go recommendations in various Chicago neighborhoods. 
Chicago Neighborhoods
Chicago Suburbs
Click here to watch previous episodes of Chicago Food To Go and see where you can watch new episodes Sundays at 11:30A on CW26.
Restaurants featured most recently on Chicago Food To Go: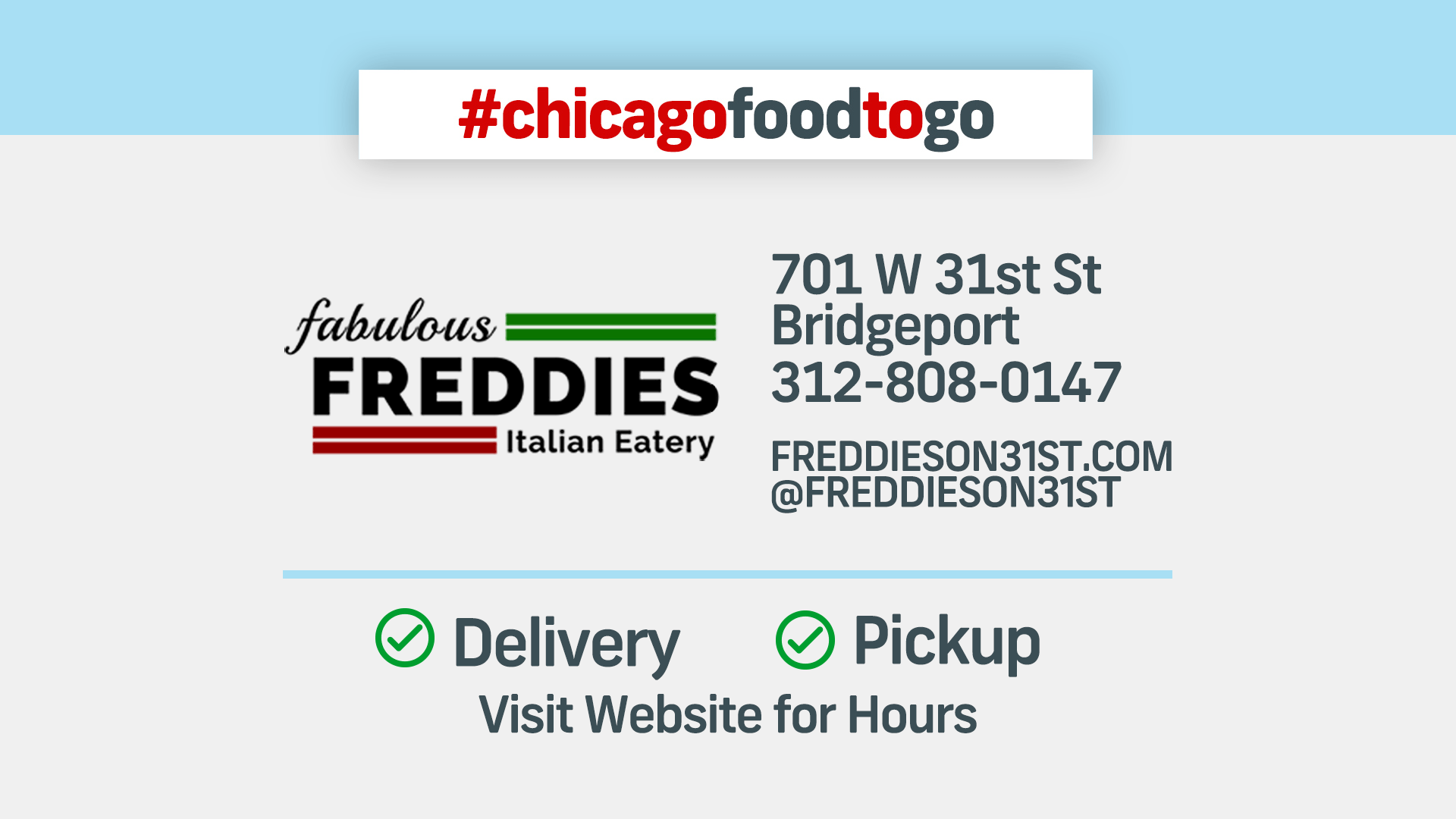 A slice of sausage pizza, itallian beef, and itallian ice? Fabulous Freddie's has all of the all of the Chicago classics, made fresh everyday making it the perfect one stop shop!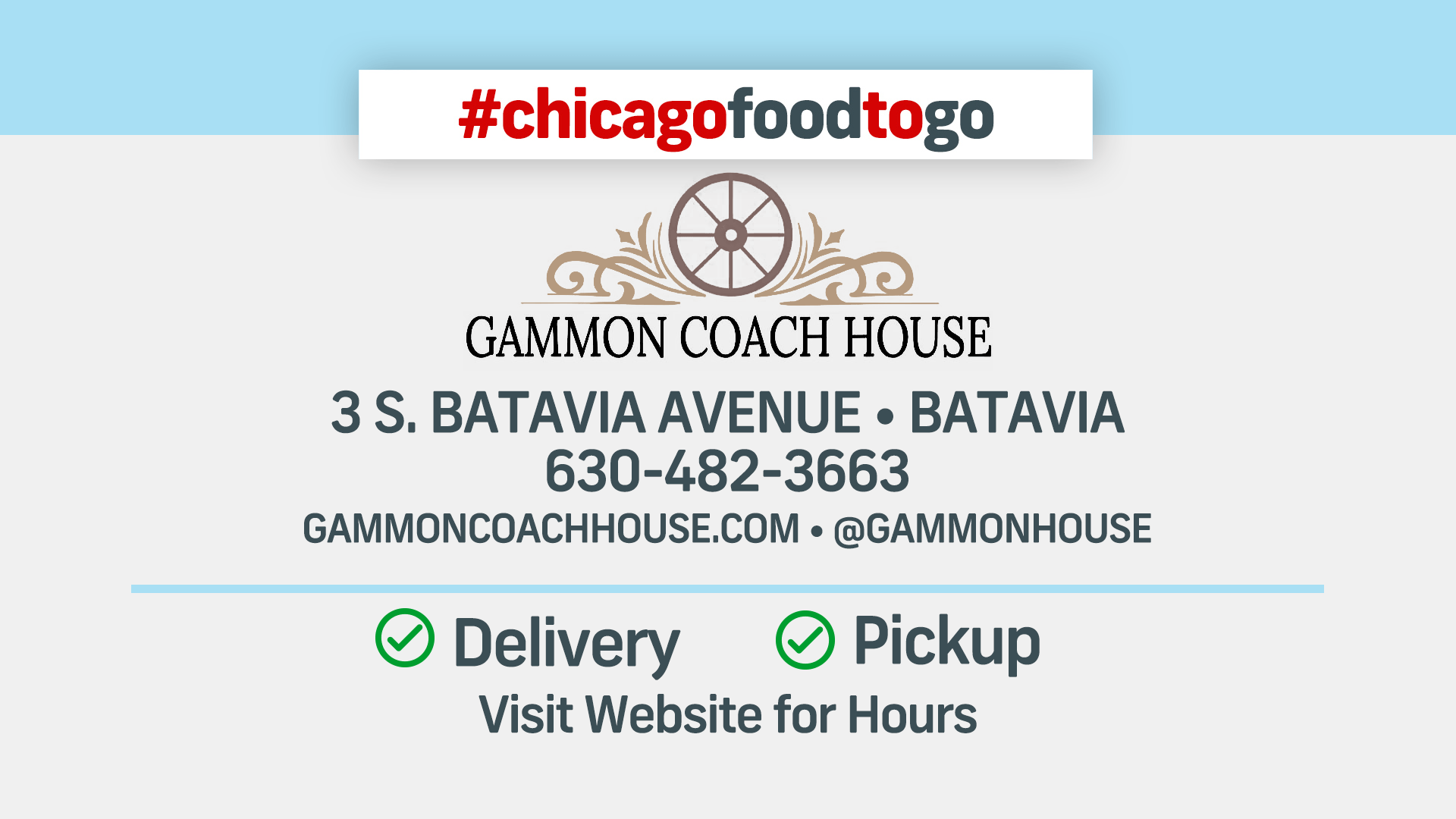 If you're out in Batavia, be on the lookout for the literal hidden gem, Gammon Coach House, or you'll miss out on one of the best burgers you can get in Illinois!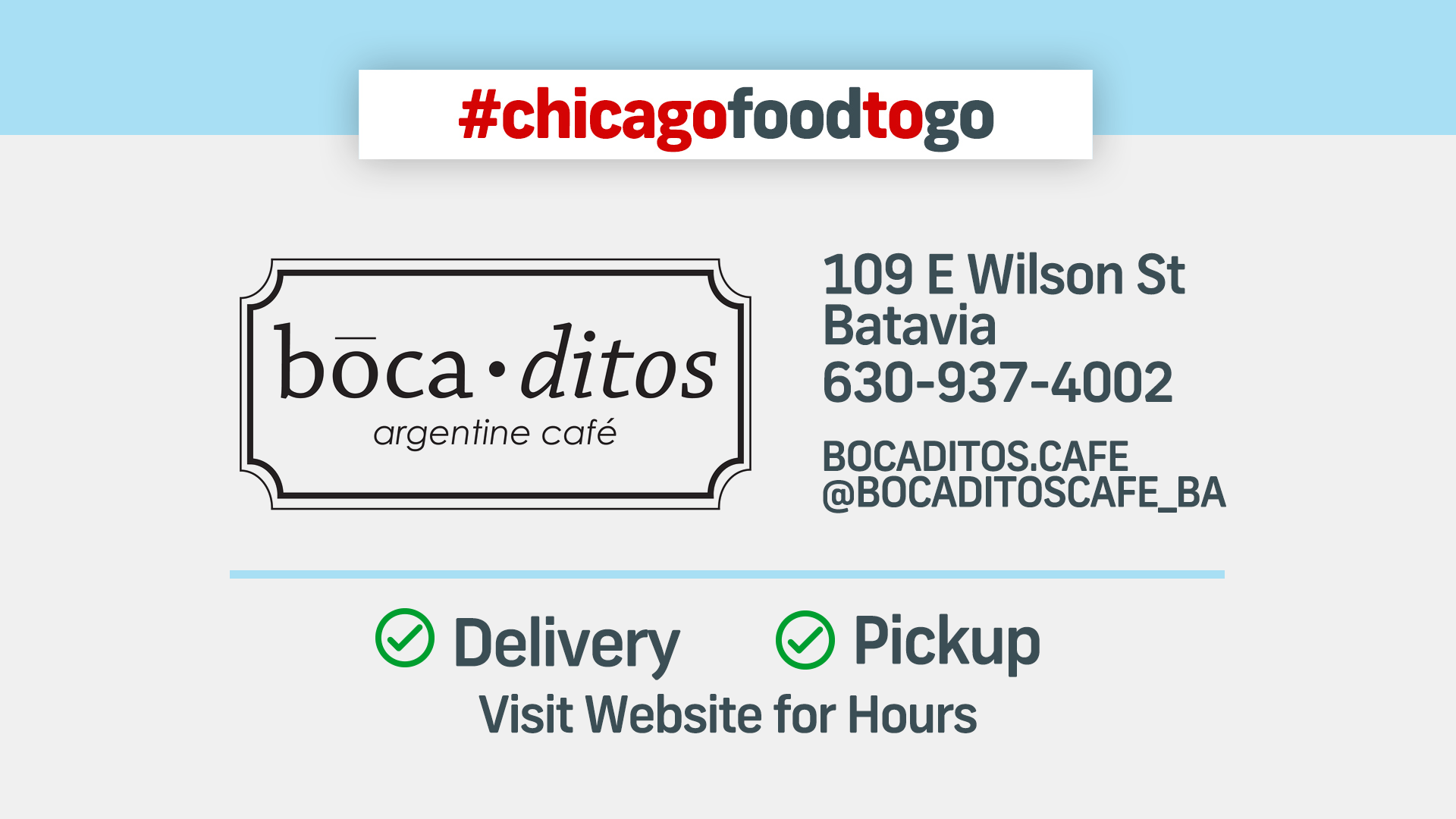 Bocadito's brings the argentinian culture to batavia with tasty empanads and more!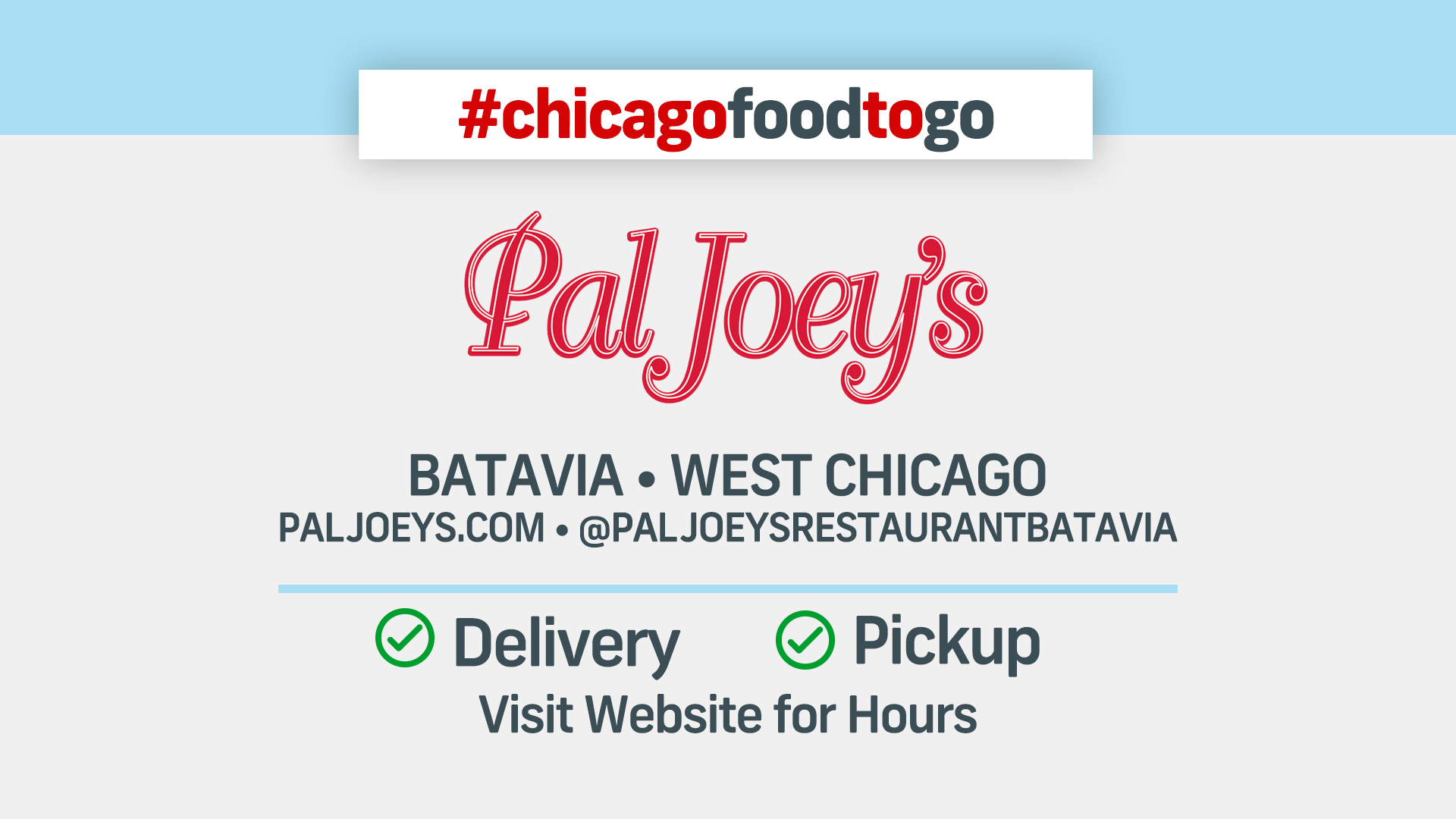 If you havent tried Pal Joey's award winning pizza then now's your chance!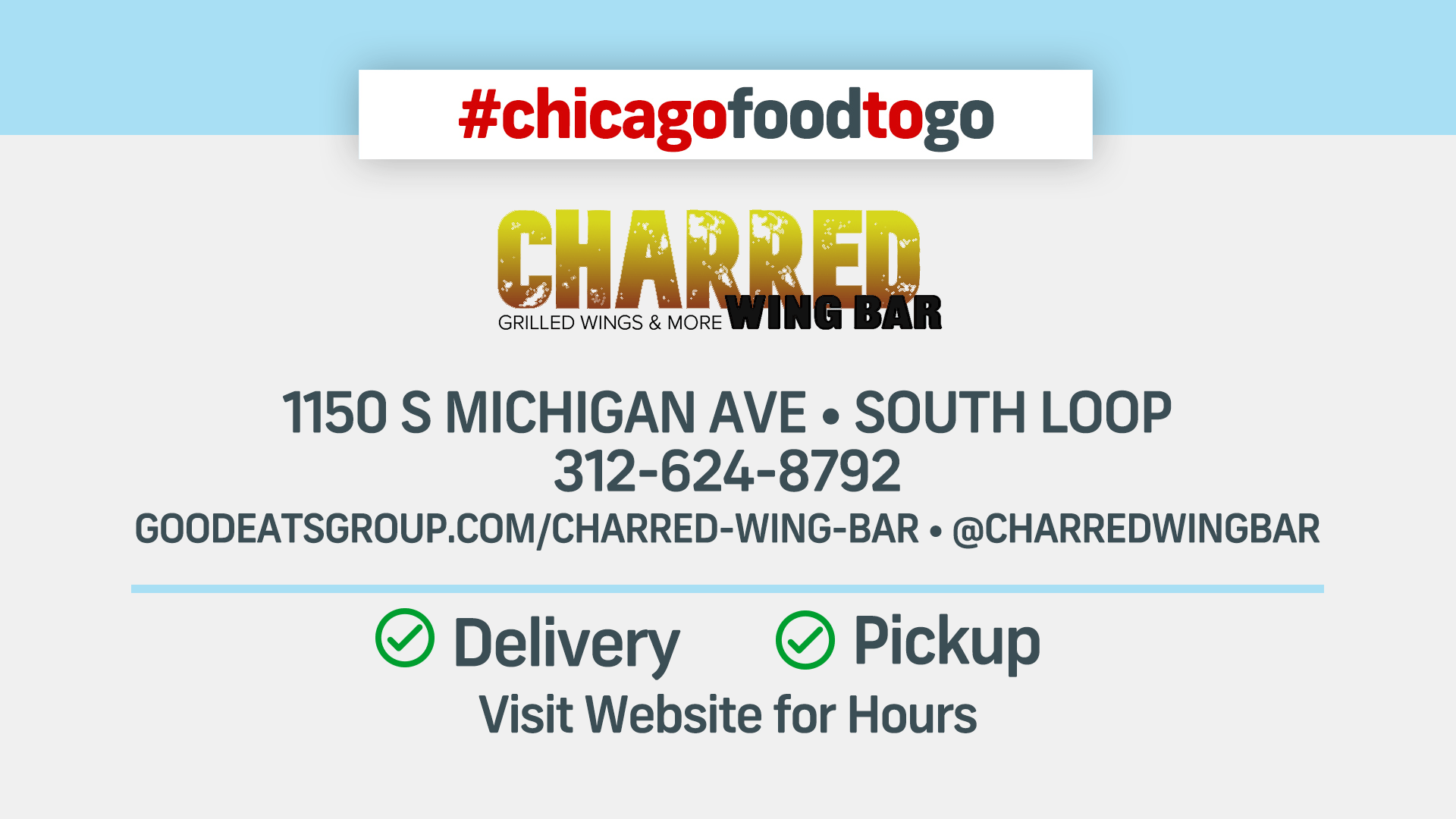 With baseball season underway there's no better place to catch a game than at Charred Wing Bar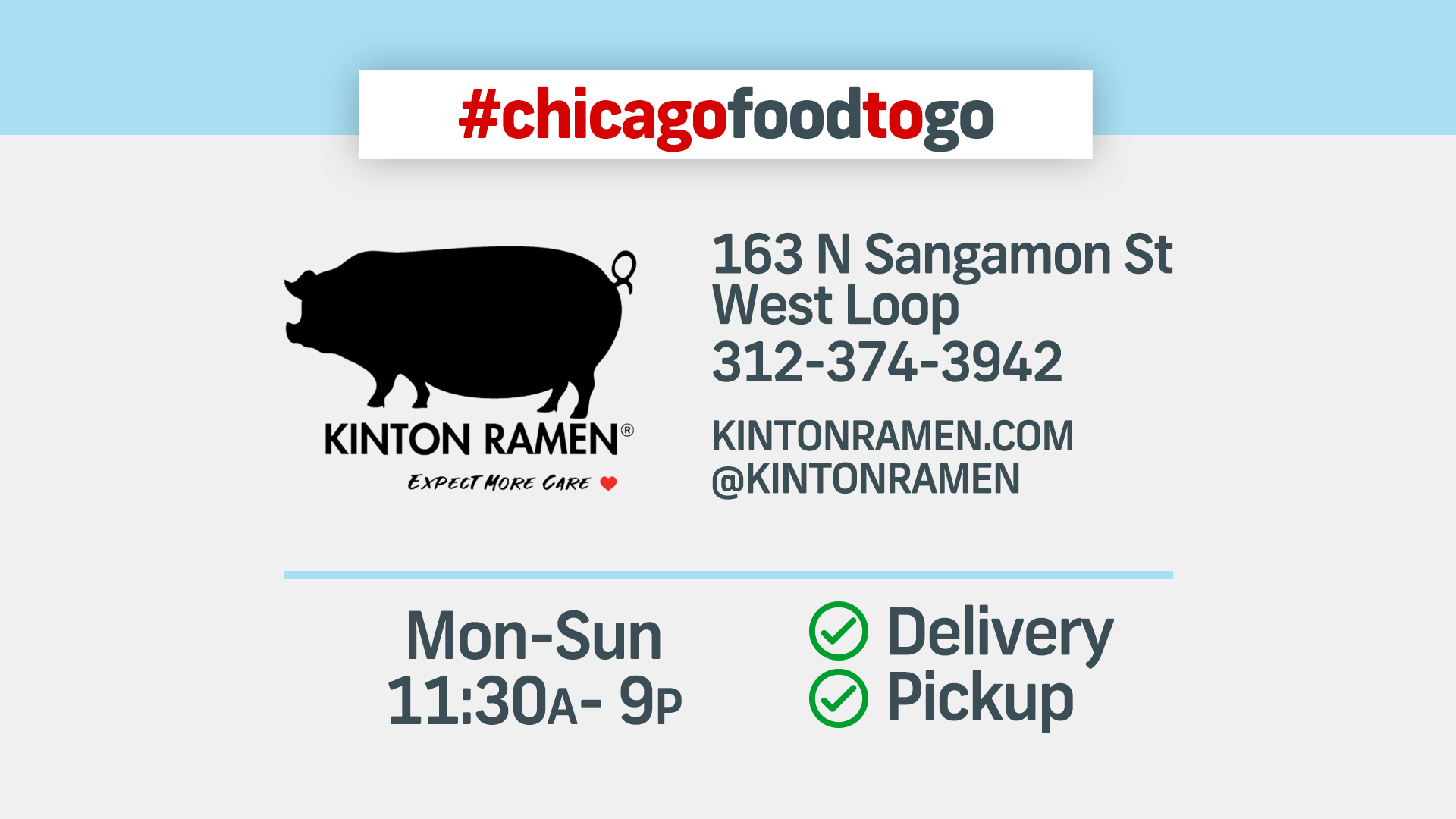 Looking for some of the best-tasting ramen in the city and an extraordinary dining experience? Look no further than KINTON RAMEN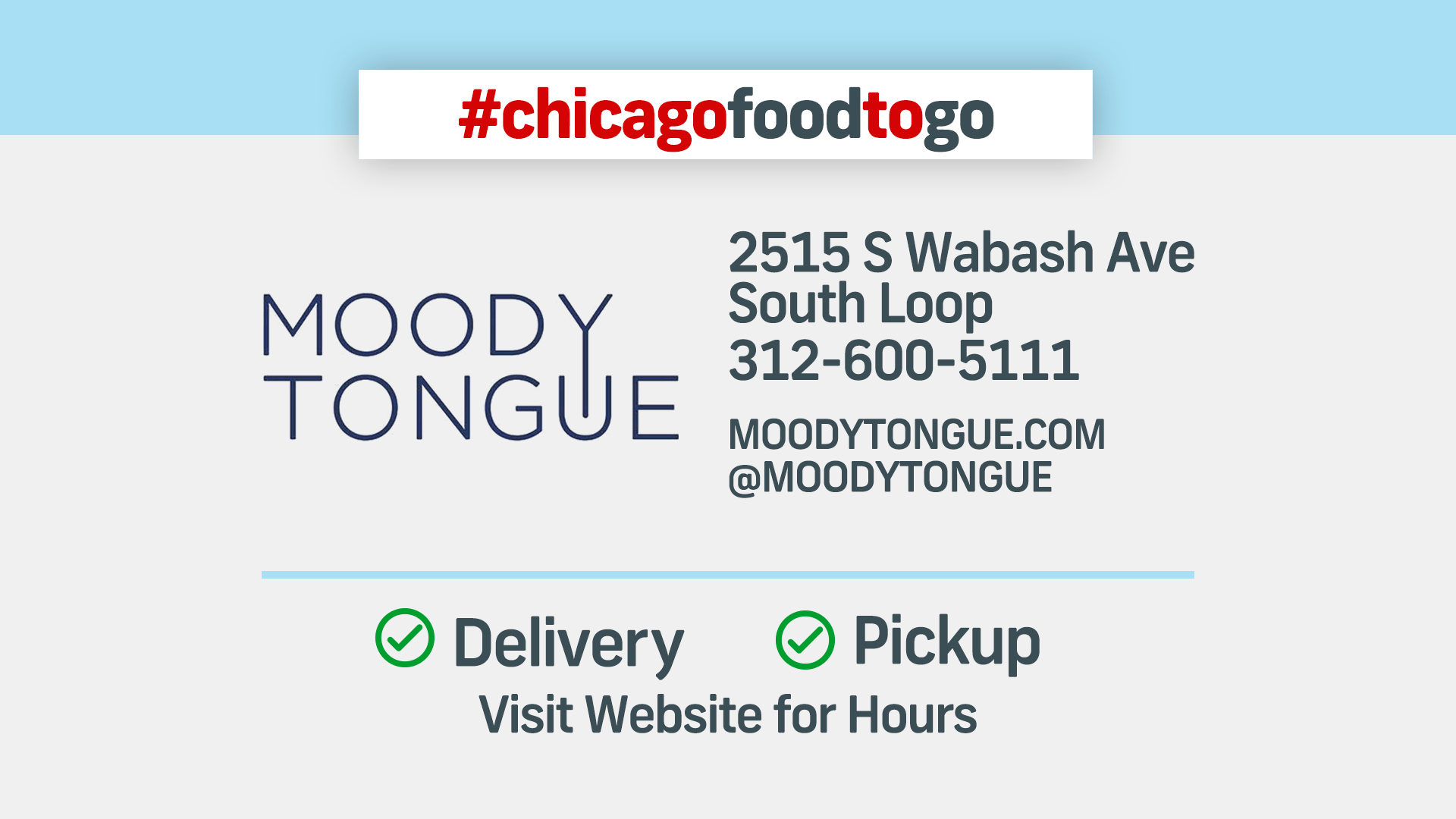 Looking for the perfect pairing? Then head over to Moody Tongue Brewing Company and enjoy chef driven beer brewed on site and great tasting food to pair it with.
Sfera takes the recipes, techniques, and culture of Sicilian street food and brings it right here to Chicago.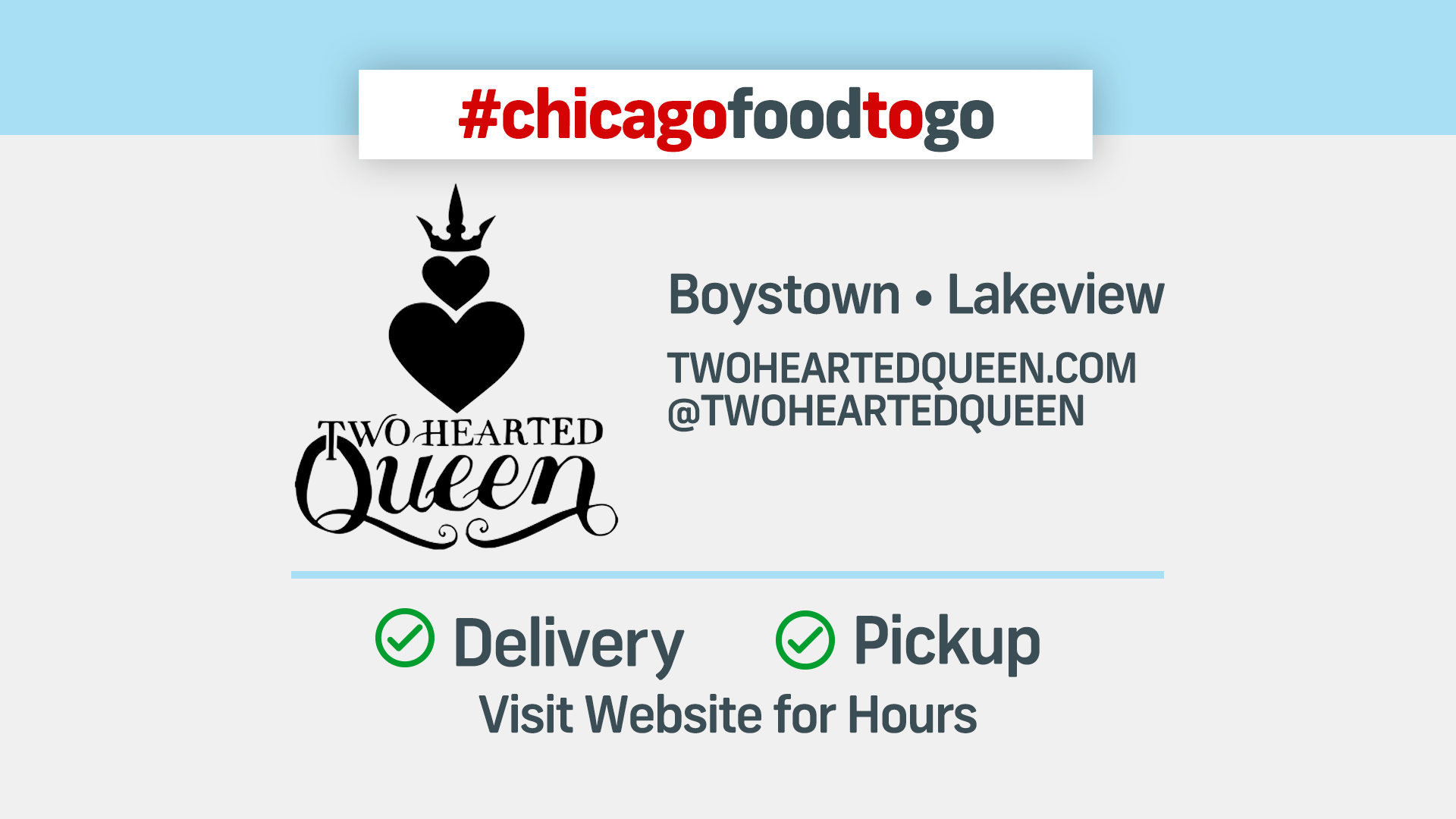 Two Hearted Queen dedication to coffee, community, culture make this northside coffee roaster a must if you you're looking for a good cup of joe.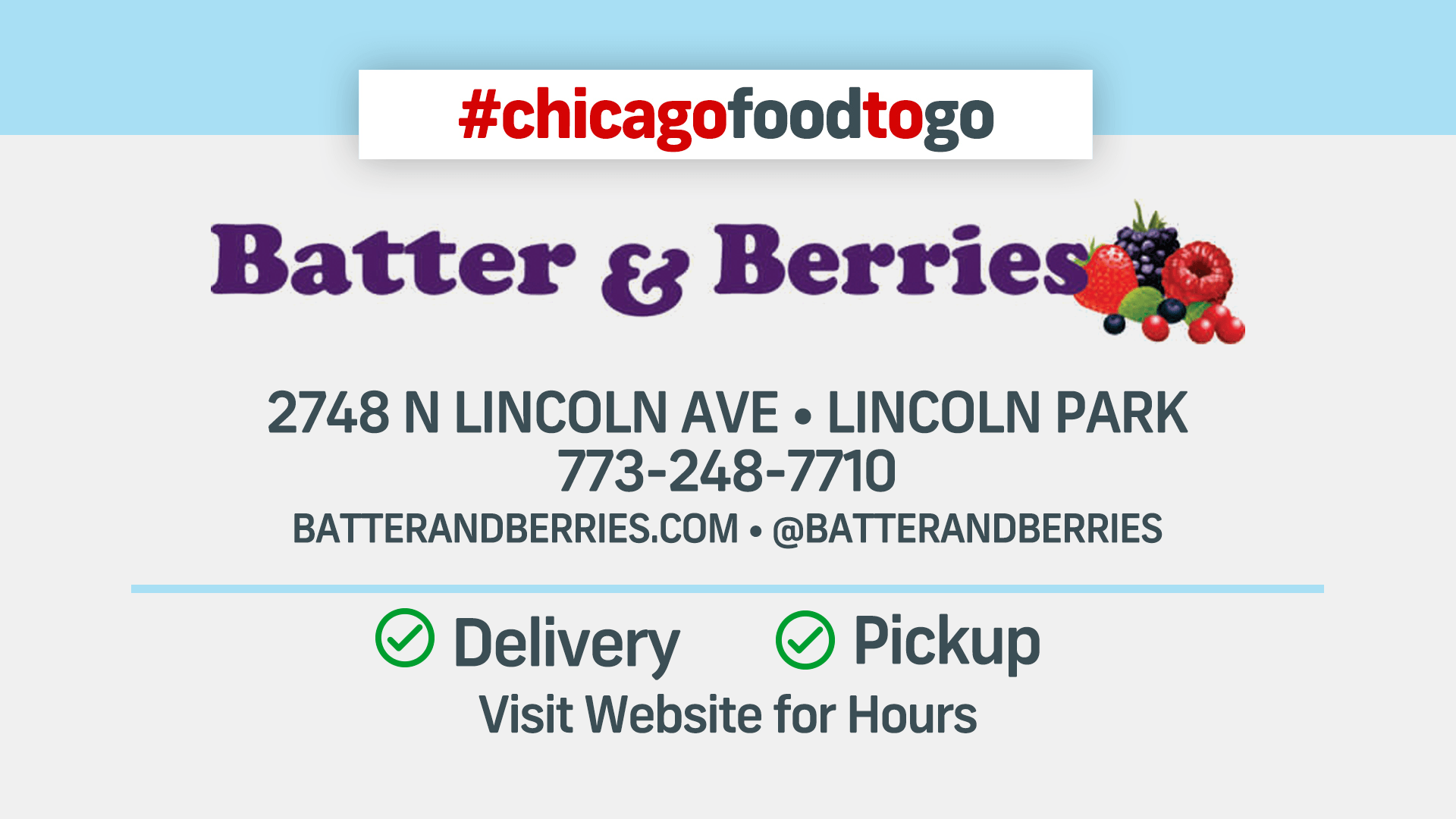 Looking for brunch options? Batter & Berries should definitely be on your list of brunch places to go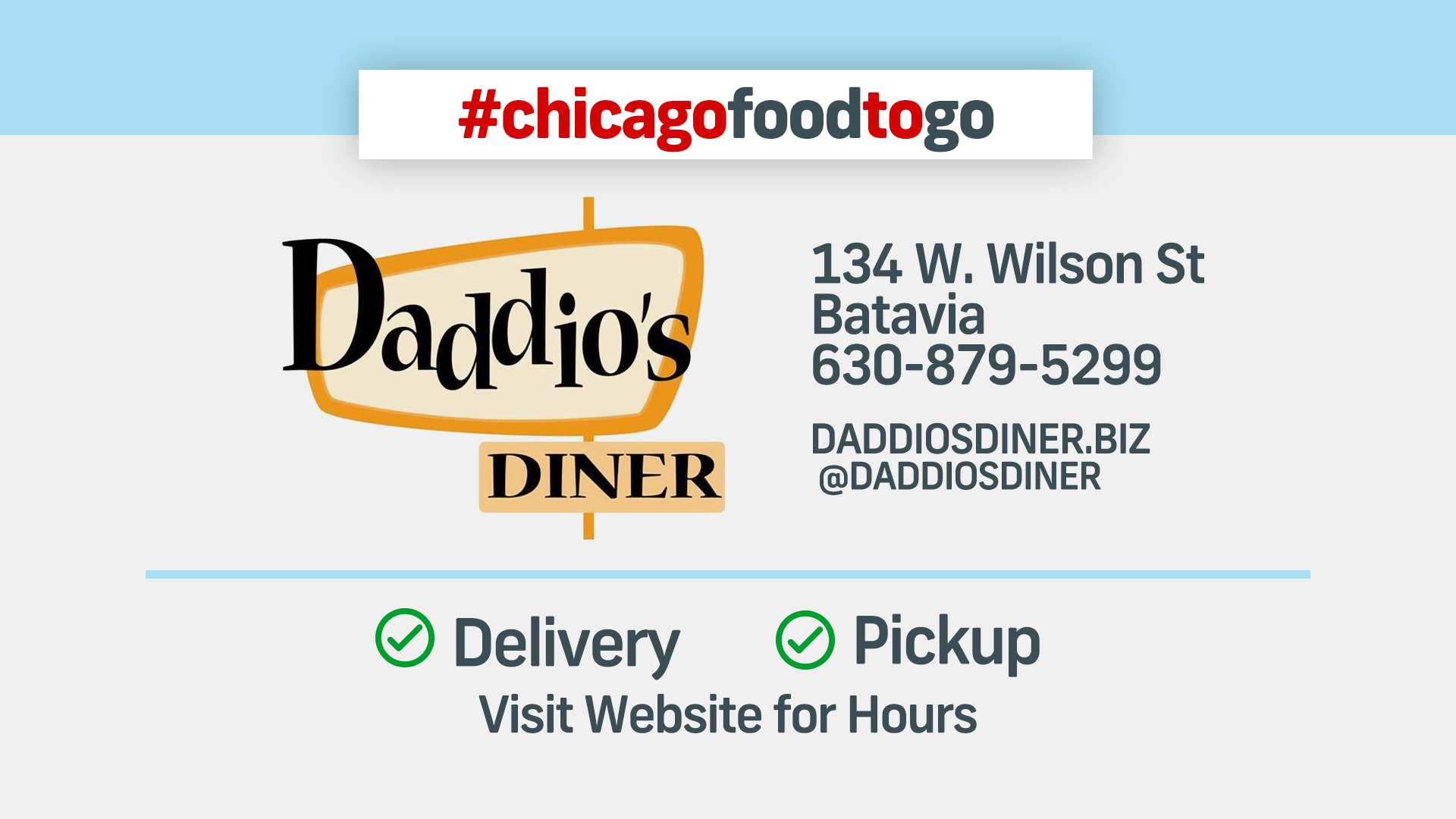 Daddio's Diner in Batavia is the perfect place to order some comfort food and take in the retro vibe it gives off.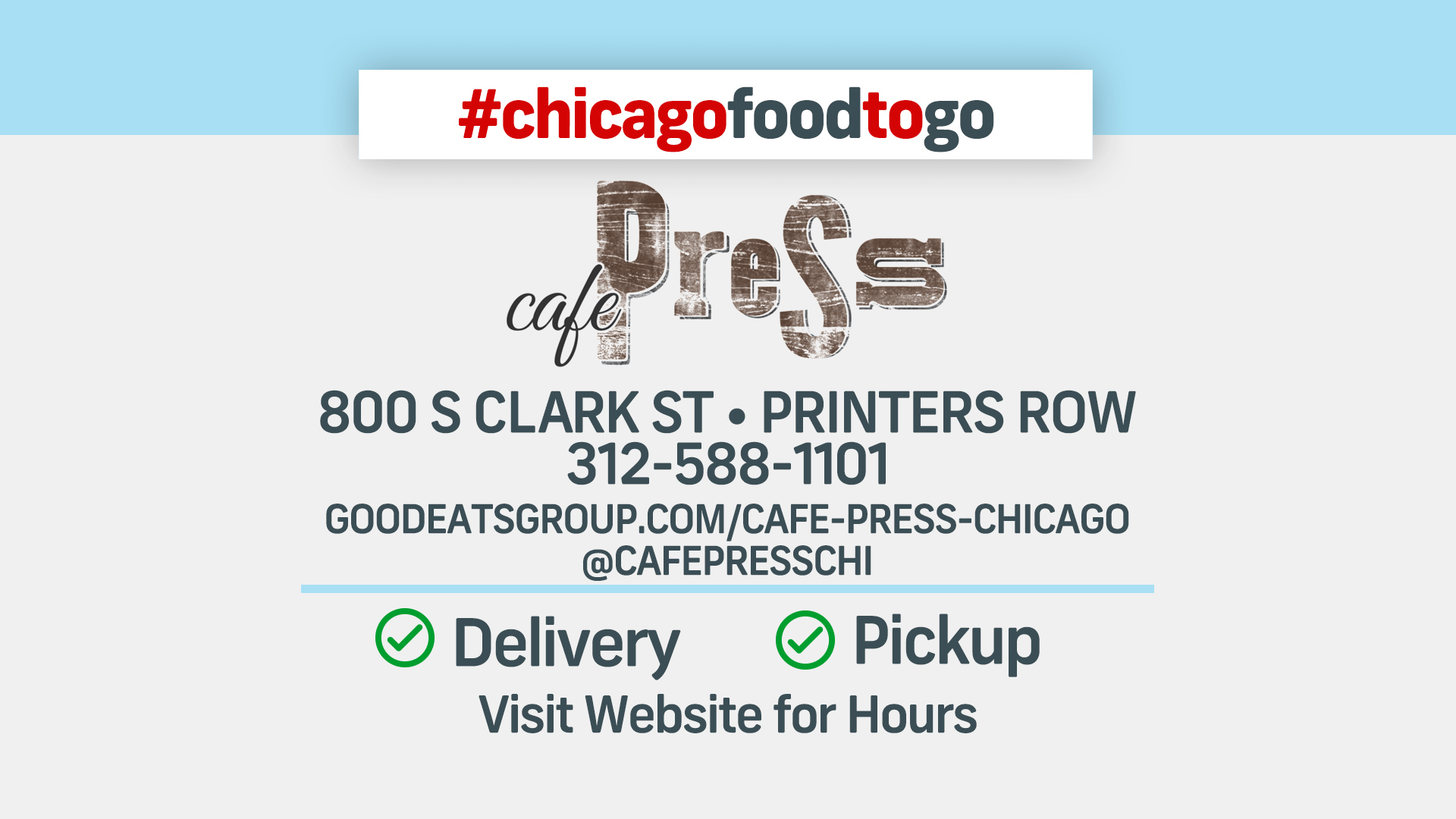 Looking for a breakfast place in the #SouthLoop that offers more than just coffee? Well look no further, Cafe Press Chicago has custom blend coffee and the chef inspired eats you're looking for. 
There's not better way to kick off the weekend than dining at Steak 48 Chicago.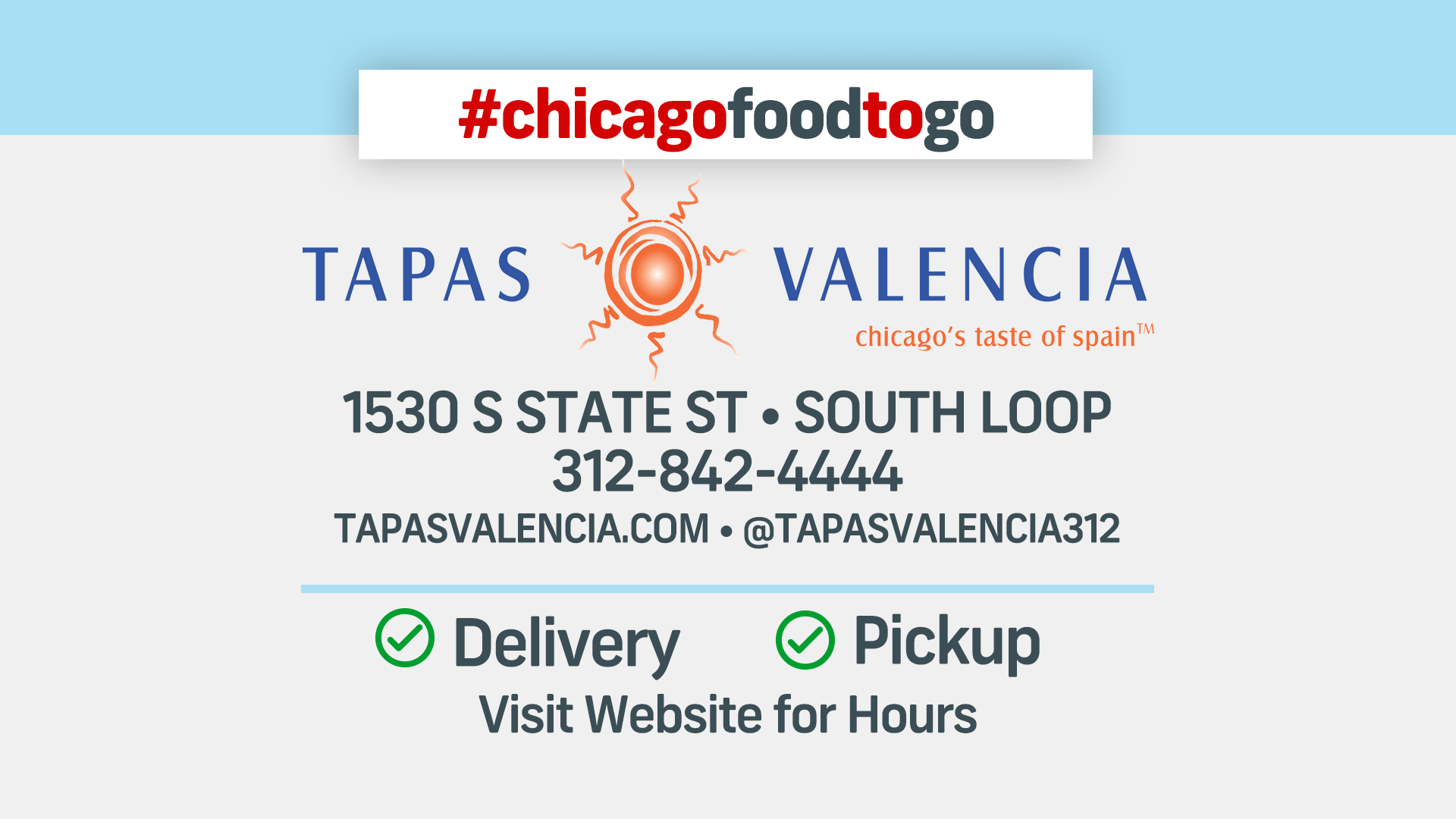 Tapas Valencia offers creative Spanish tapas, unique cocktails, and a lively atmosphere that will have you feeling like you're dining in Spain!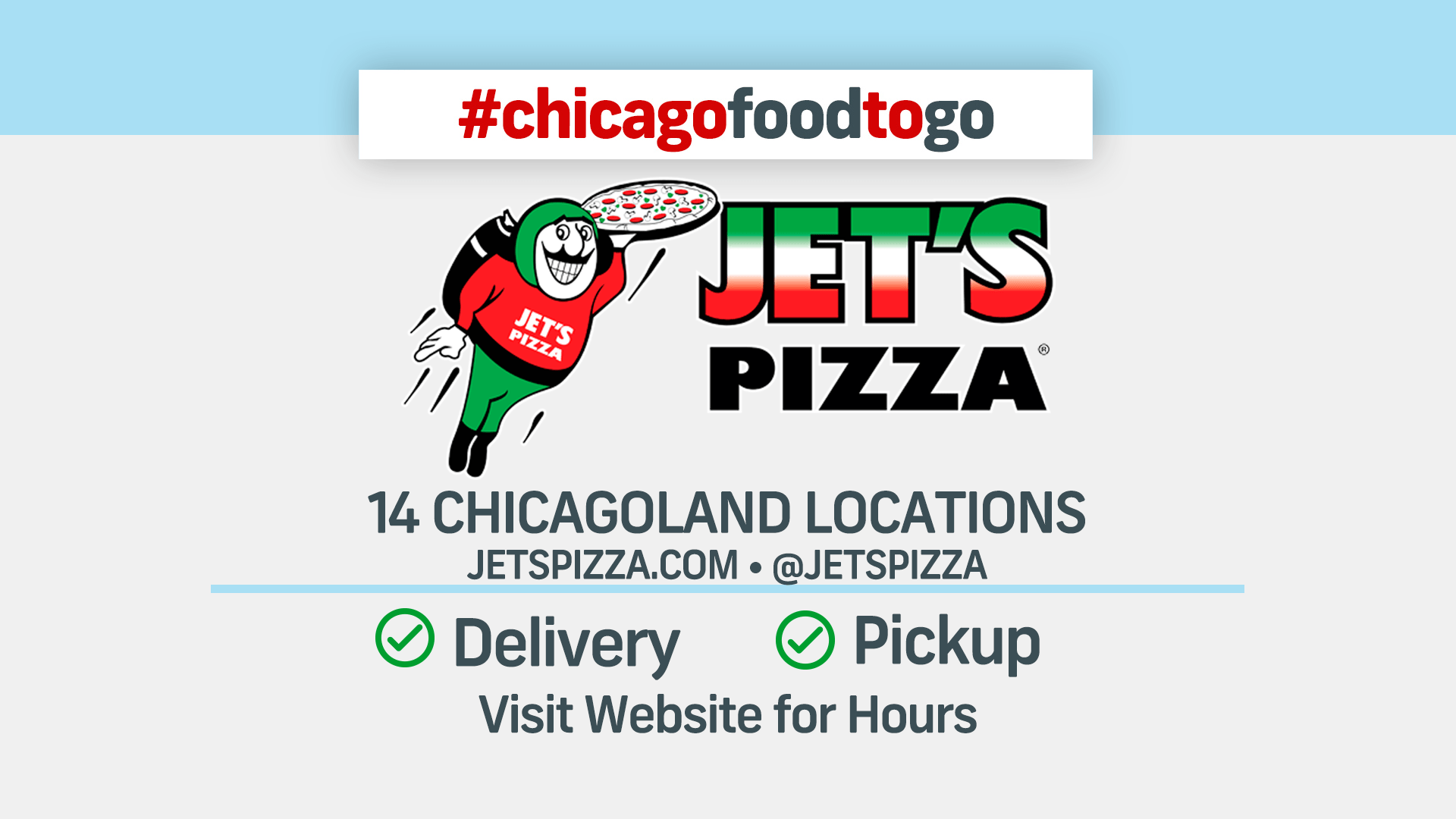 In the mood for some Detroit style pizza? If so look no further than Jet's Pizza!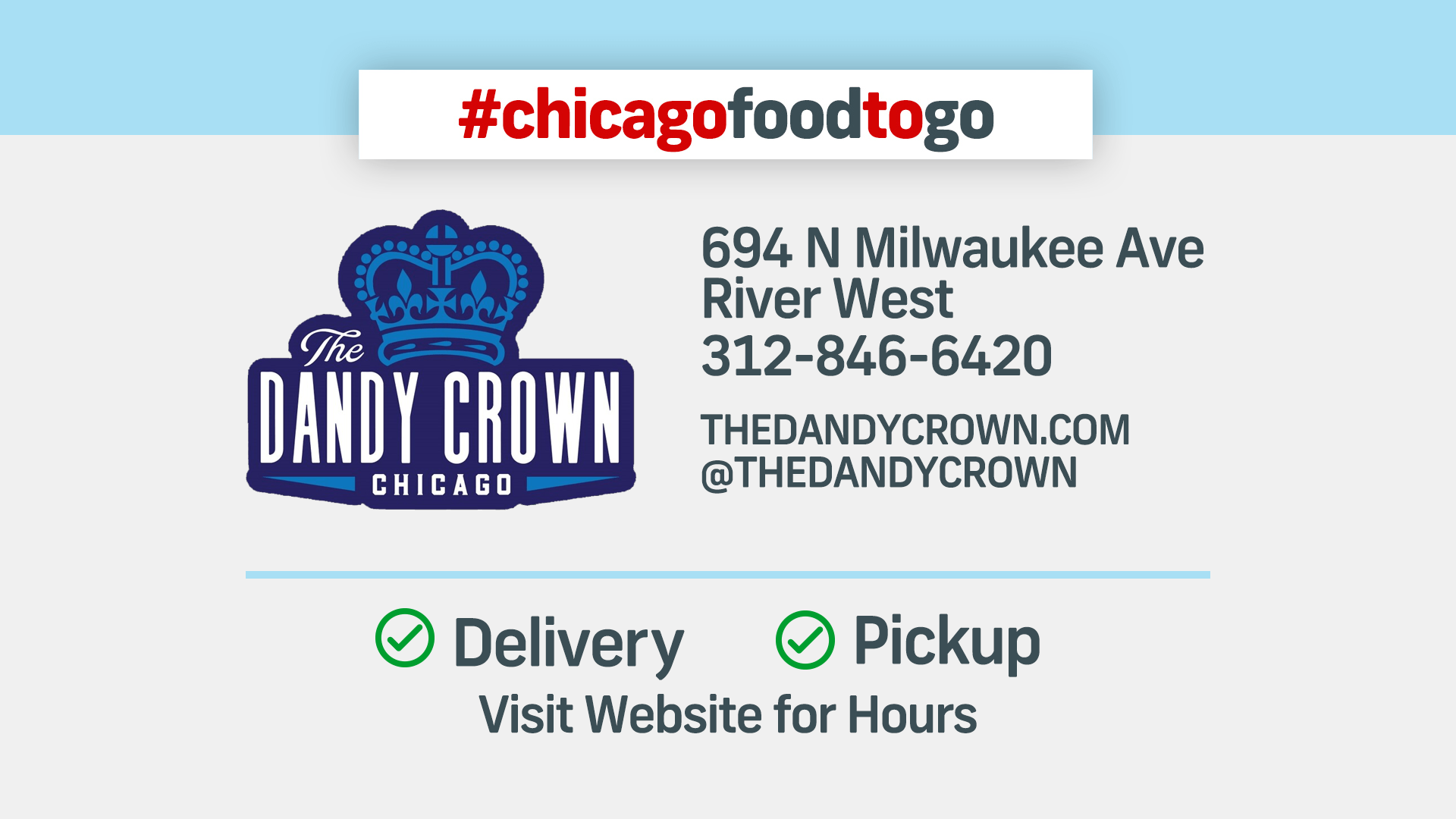 With the weather finally getting better, The Dandy Crown is a spot you'll want to check out when you're out on the town. is a spot you'll want to check out when you're out on the town.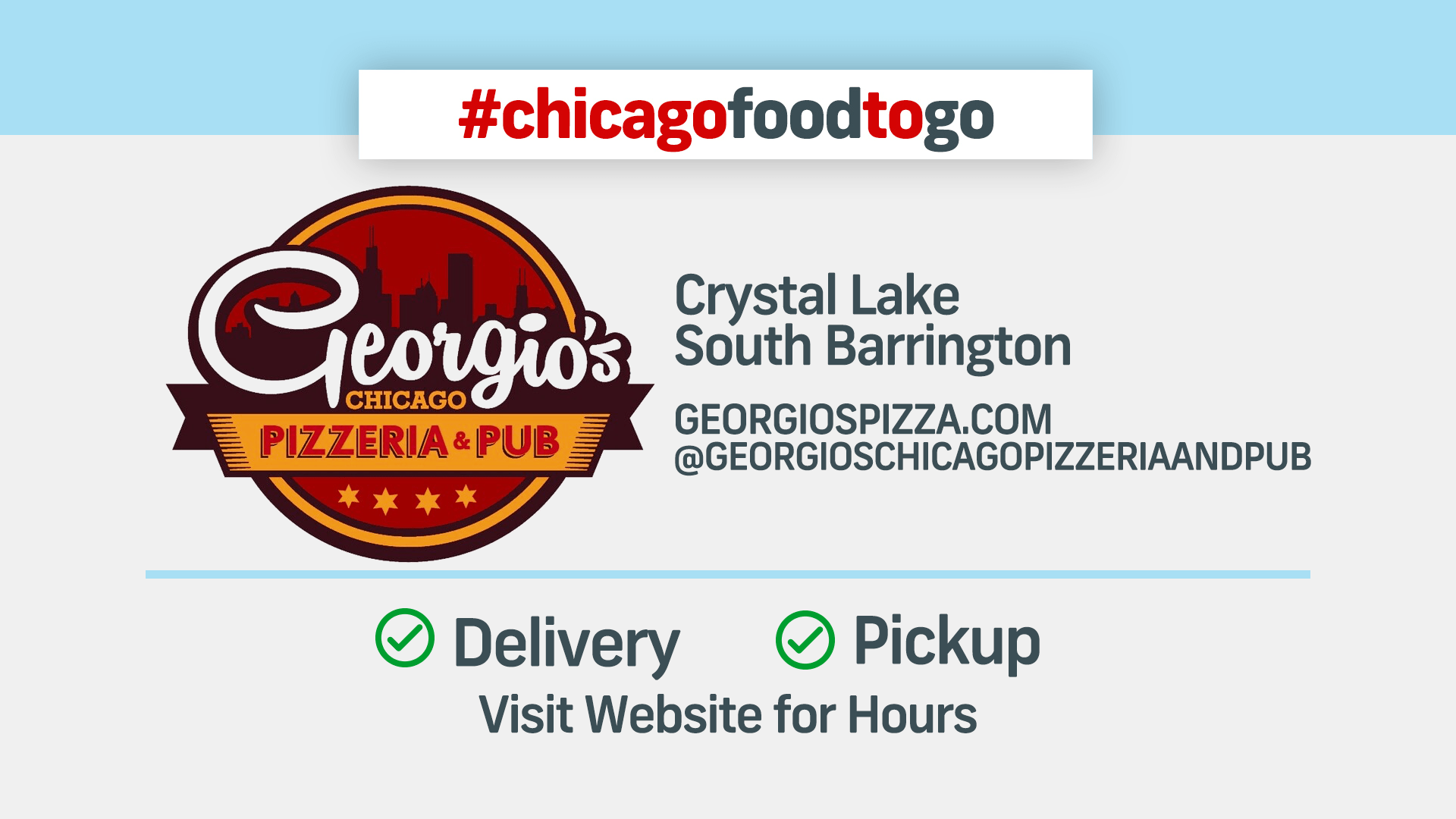 With some help from The Black Foodies , we take a look at Georgio's Chicago Pizzeria & Pub in south Barrington. in south Barrington.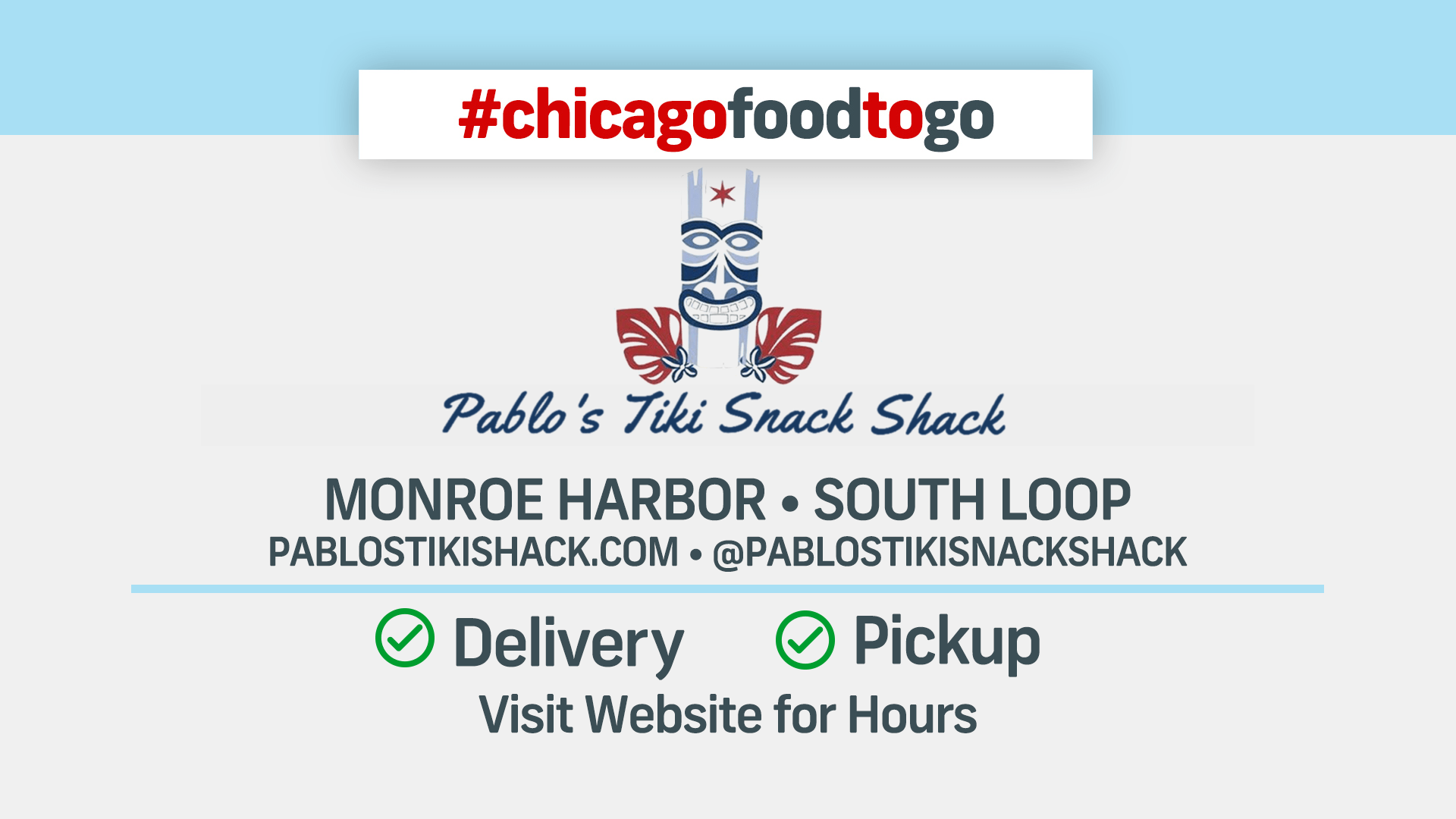 Pablo's Tiki Snack Shack has been serving a range of food inspired from Latin, Southeast Asian, and other cultures, ever since it dropped anchor at Monroe Harbor in 2012!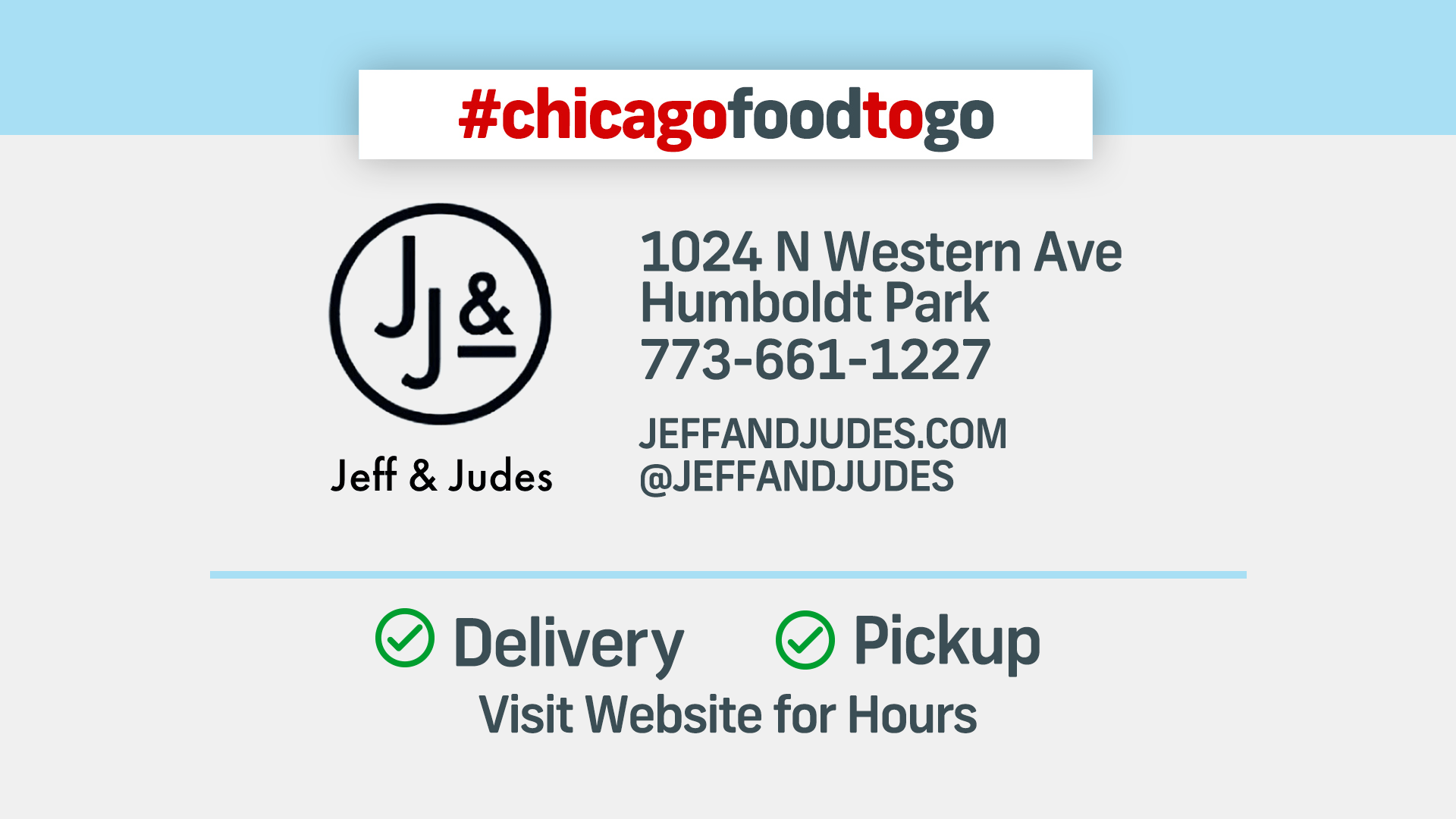 Jeff & Judes brings the traditional Jewish Deli experience of smoking and curing in-house to Humbolt Park. Stop in for their delicious house-made pastrami on rye!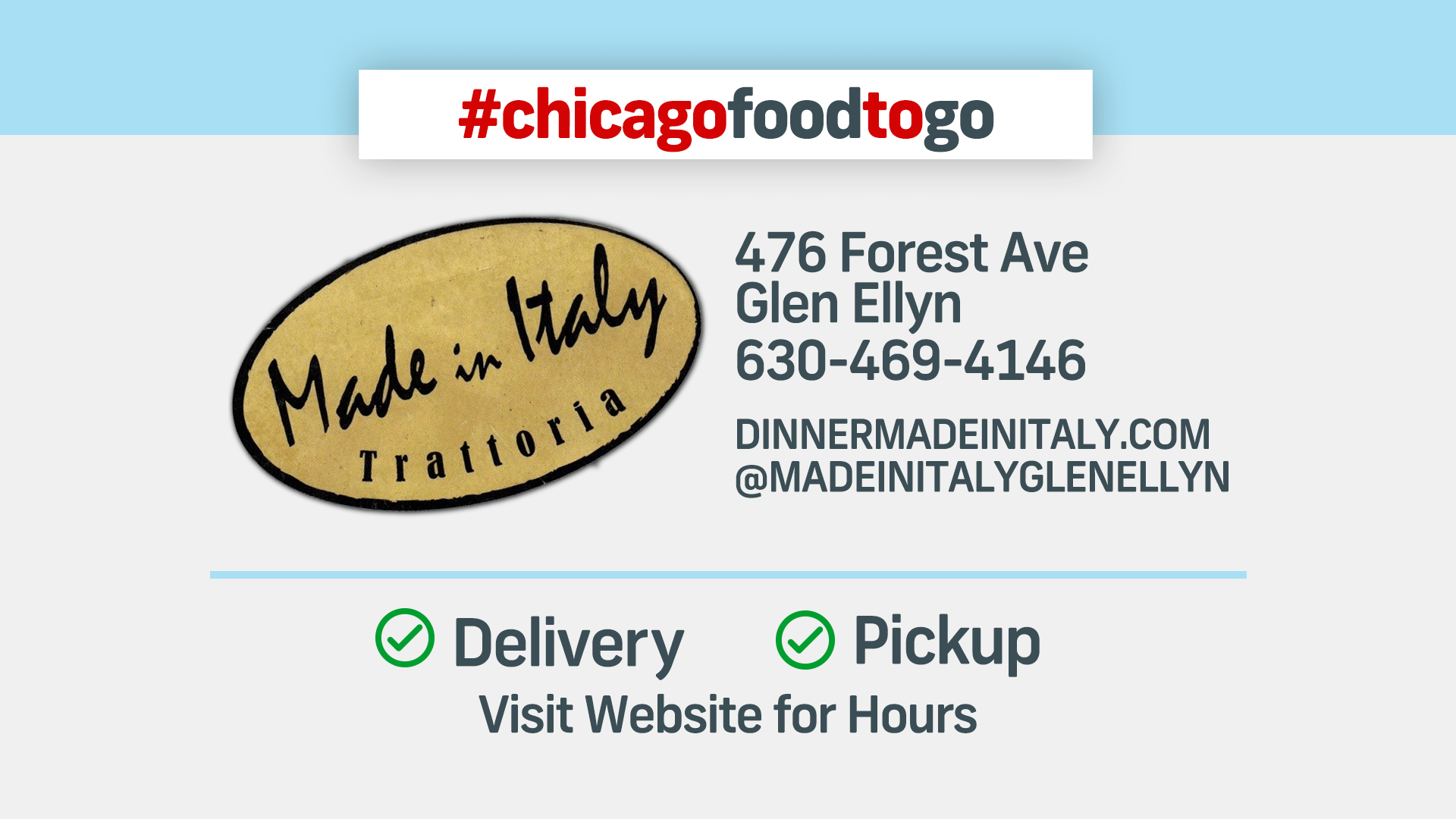 With a romantic and quaint atmosphere, MADE IN ITALY Trattoria in Glen Ellyn, offers a full menu of authentic and tasty Italian dishes.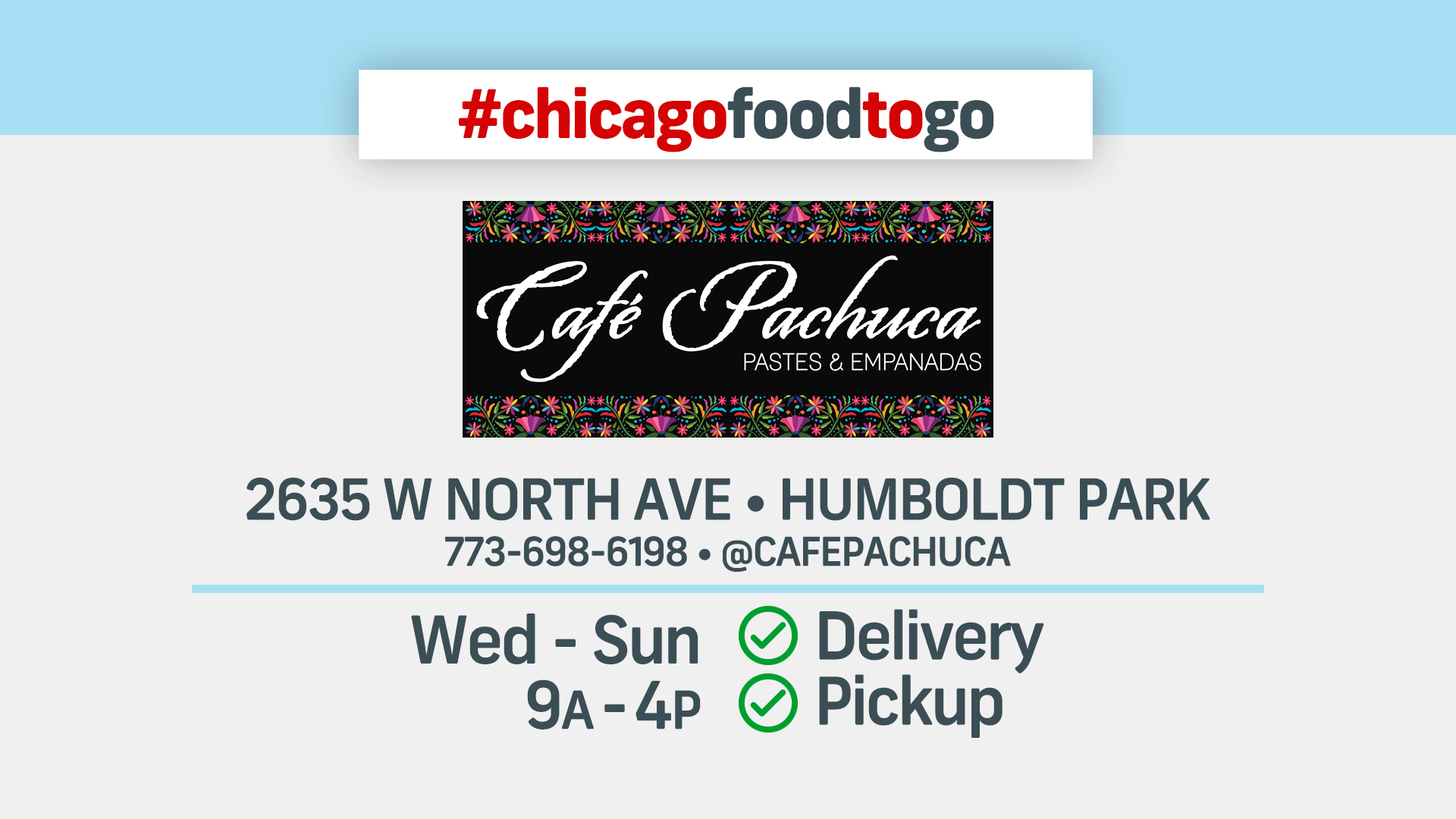 Have you ever had a pastes? If not you need to stop by Cafe Pachuca in HumboldtPark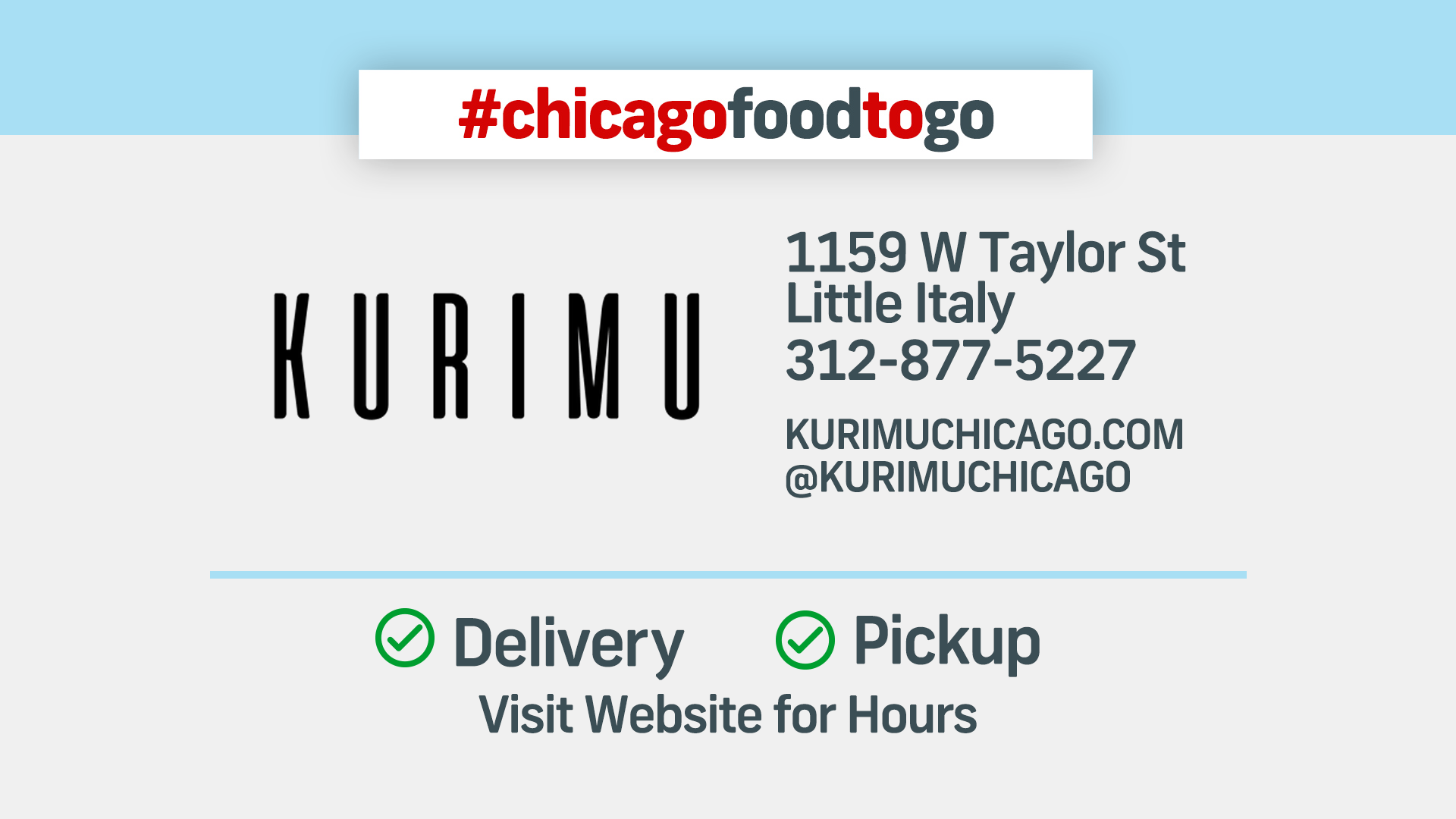 From rich and creamy ice cream to tempting bubble tea, KURIMU's menu offers the perfect combo of creativity and tastiness.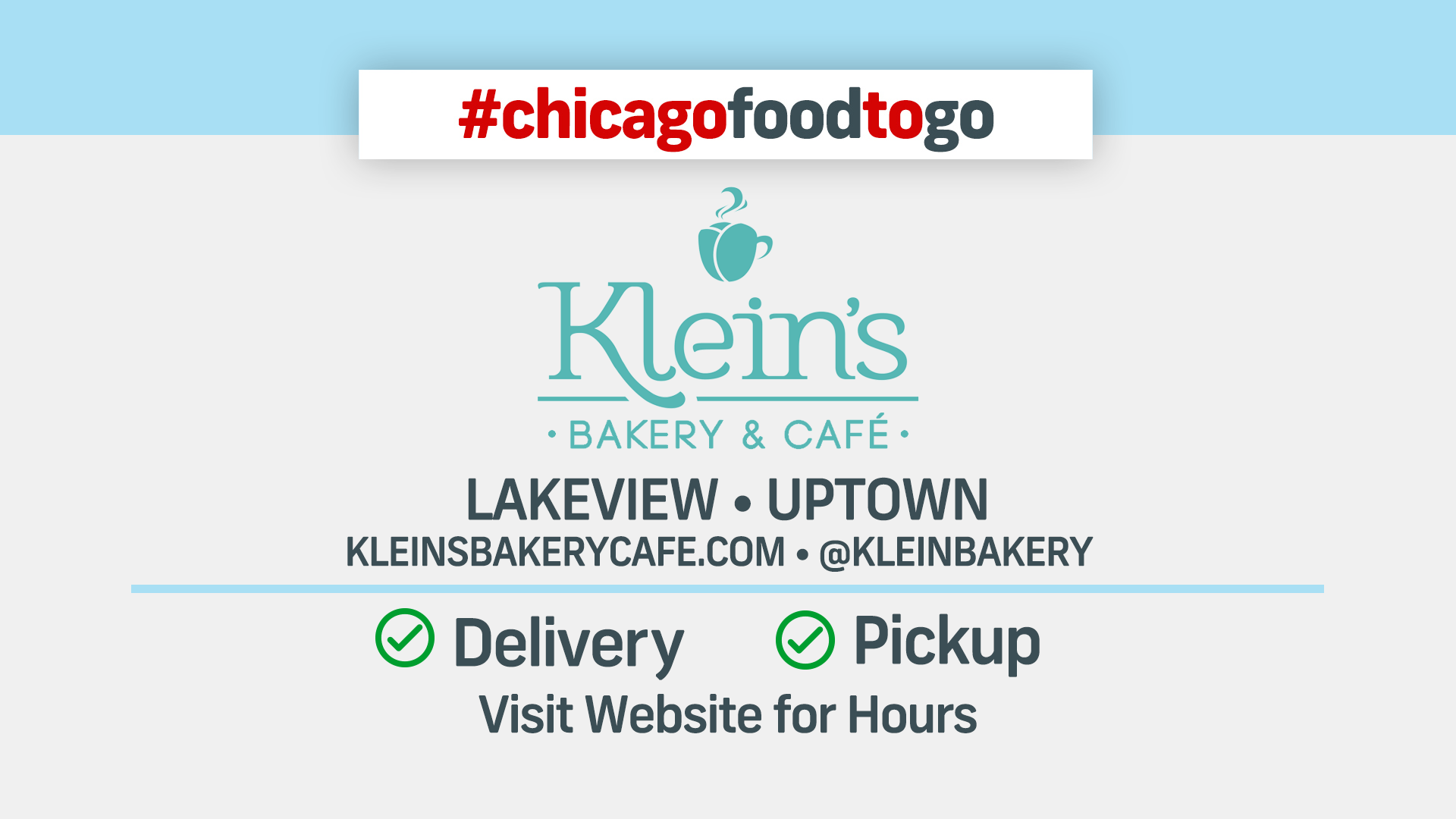 Looking for some fresh pastries for breakfast? Or maybe you're in the market for an extravagant custom cake? If so Klein's Bakery & Café is the go to spot in Uptown.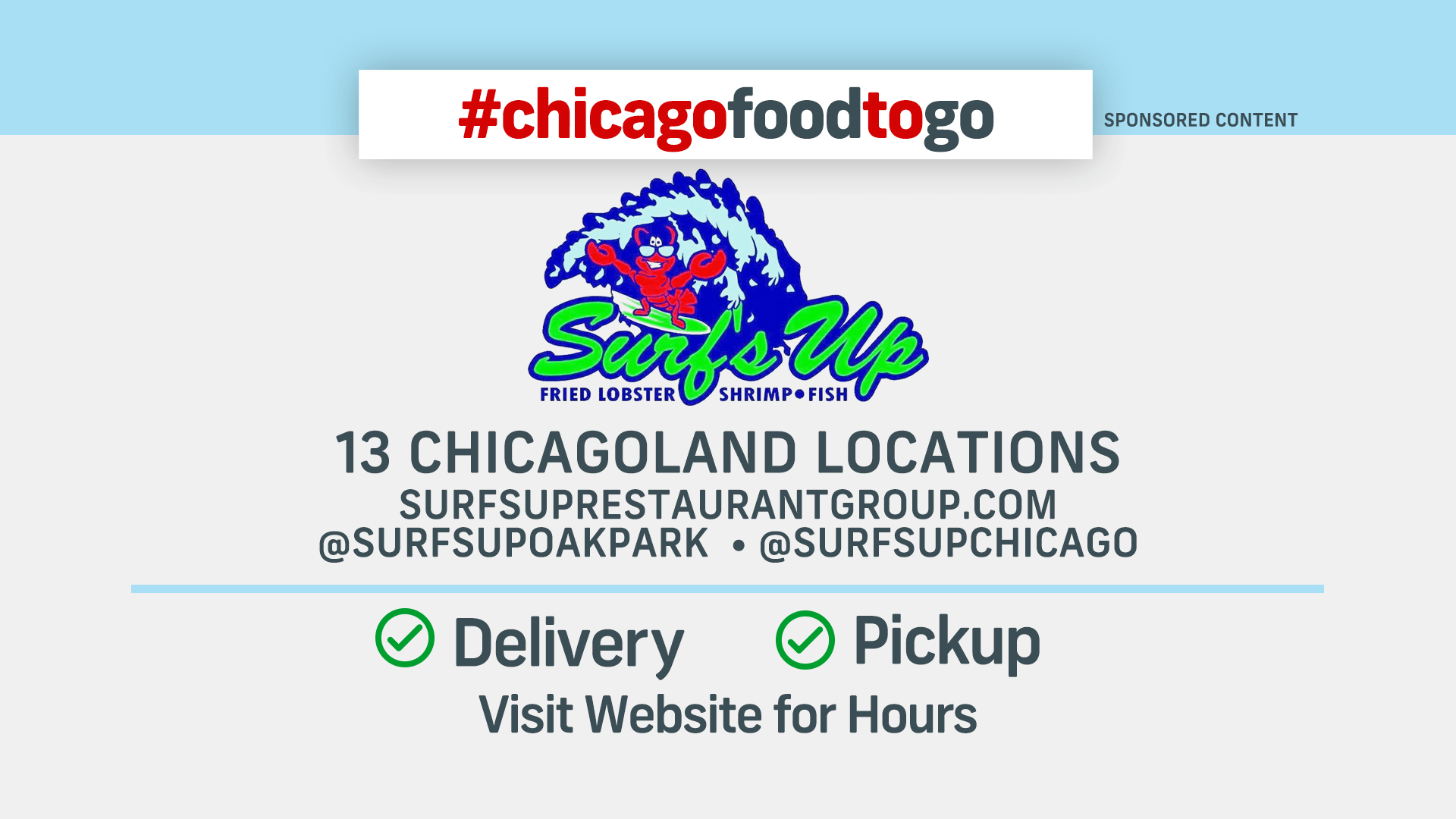 With multiple locations in Chicago, Surf's Up Restaurants brings some great tasting Cajun & Creole seafood all across Chicagoland.
Deep Dish Cookies. Need we say more? Stop by Cookie Spin for some amazing sweets and treats.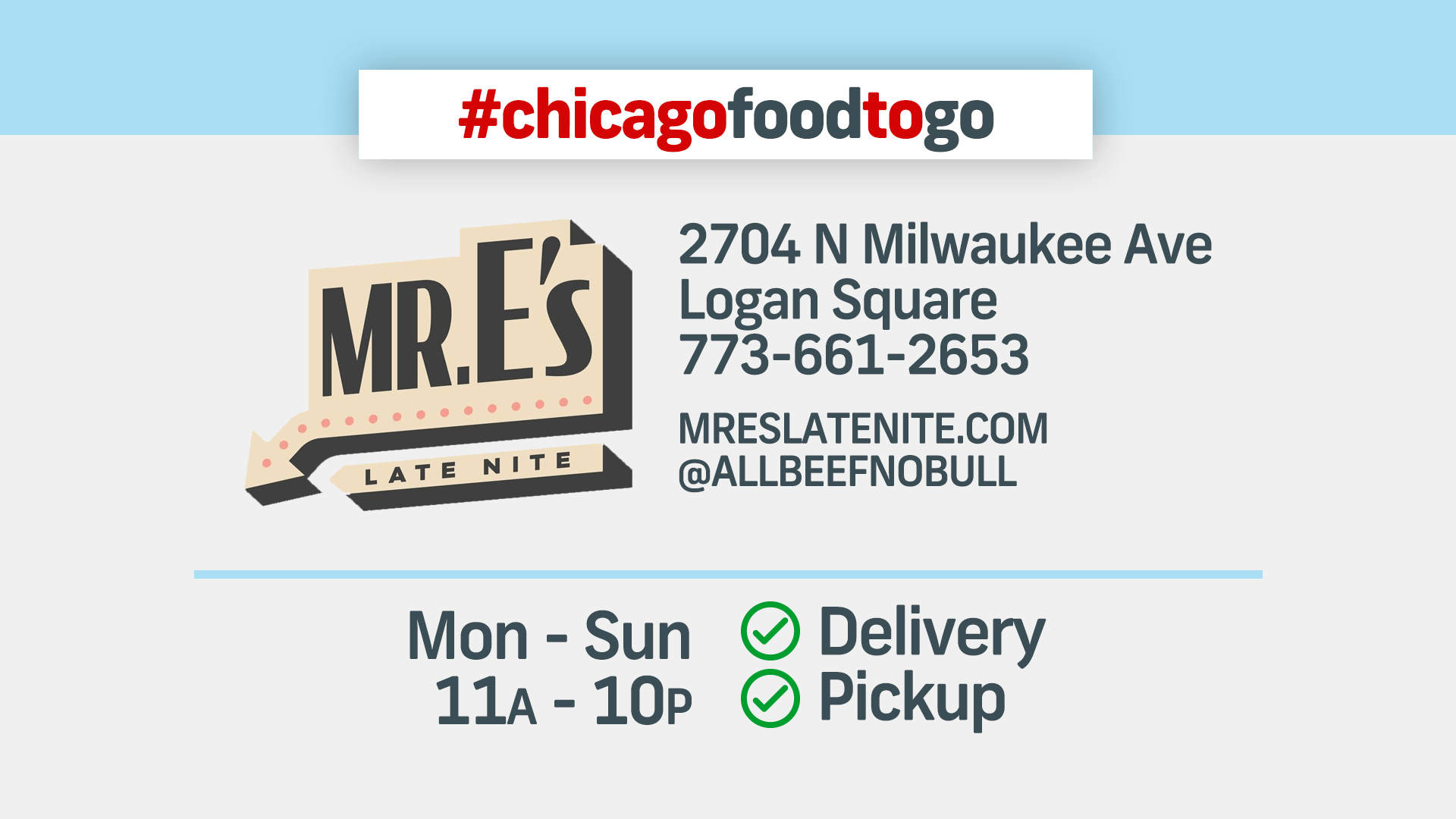 Late nights call for some great tasting late night eats and theres no better place than Mr. E's Late Nite to grab a bite to eat.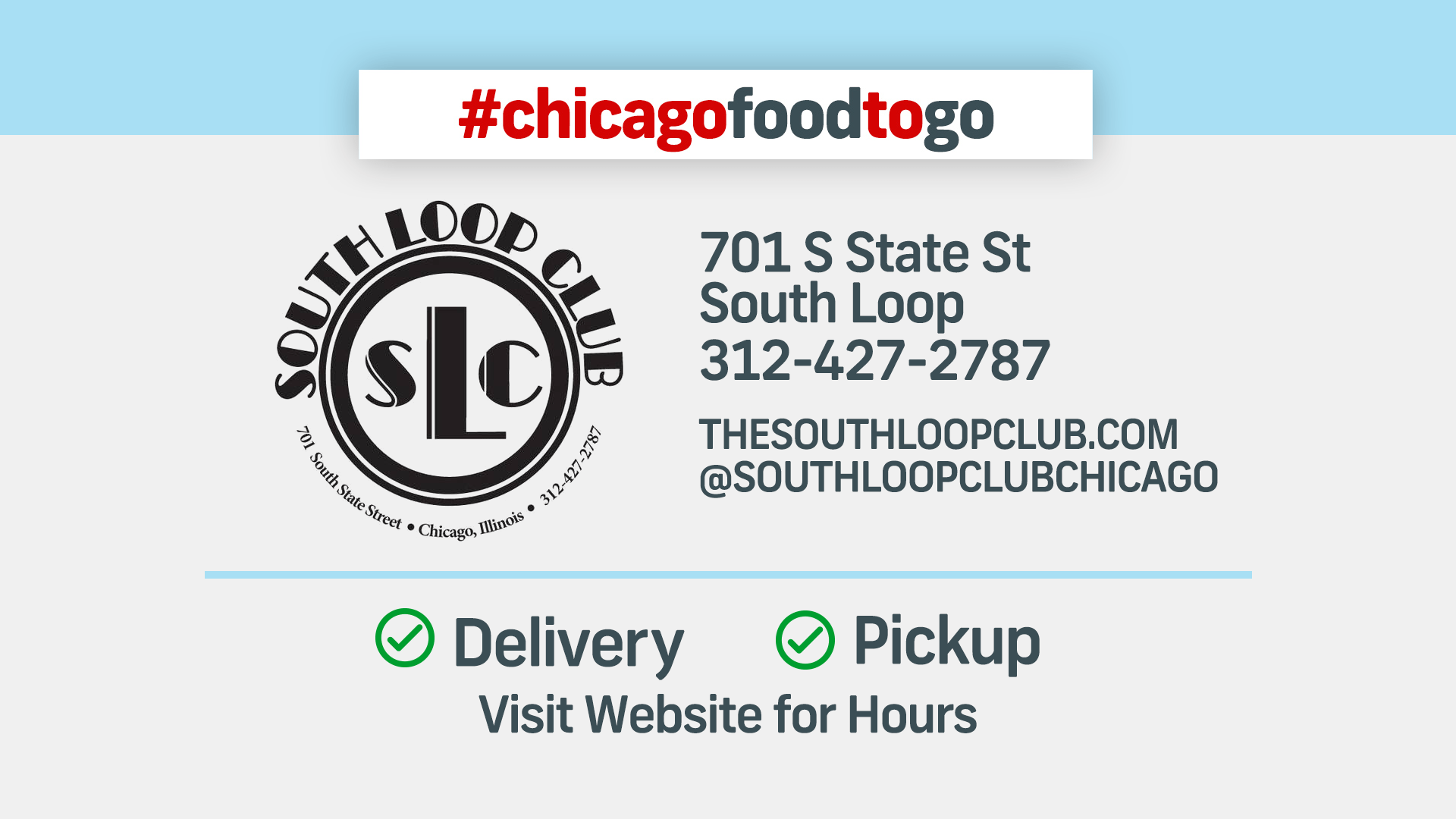 Whether you're stopping by for one of their great-tasting burgers, to watch a game, or to check out some local art, there's no better place than South Loop Club .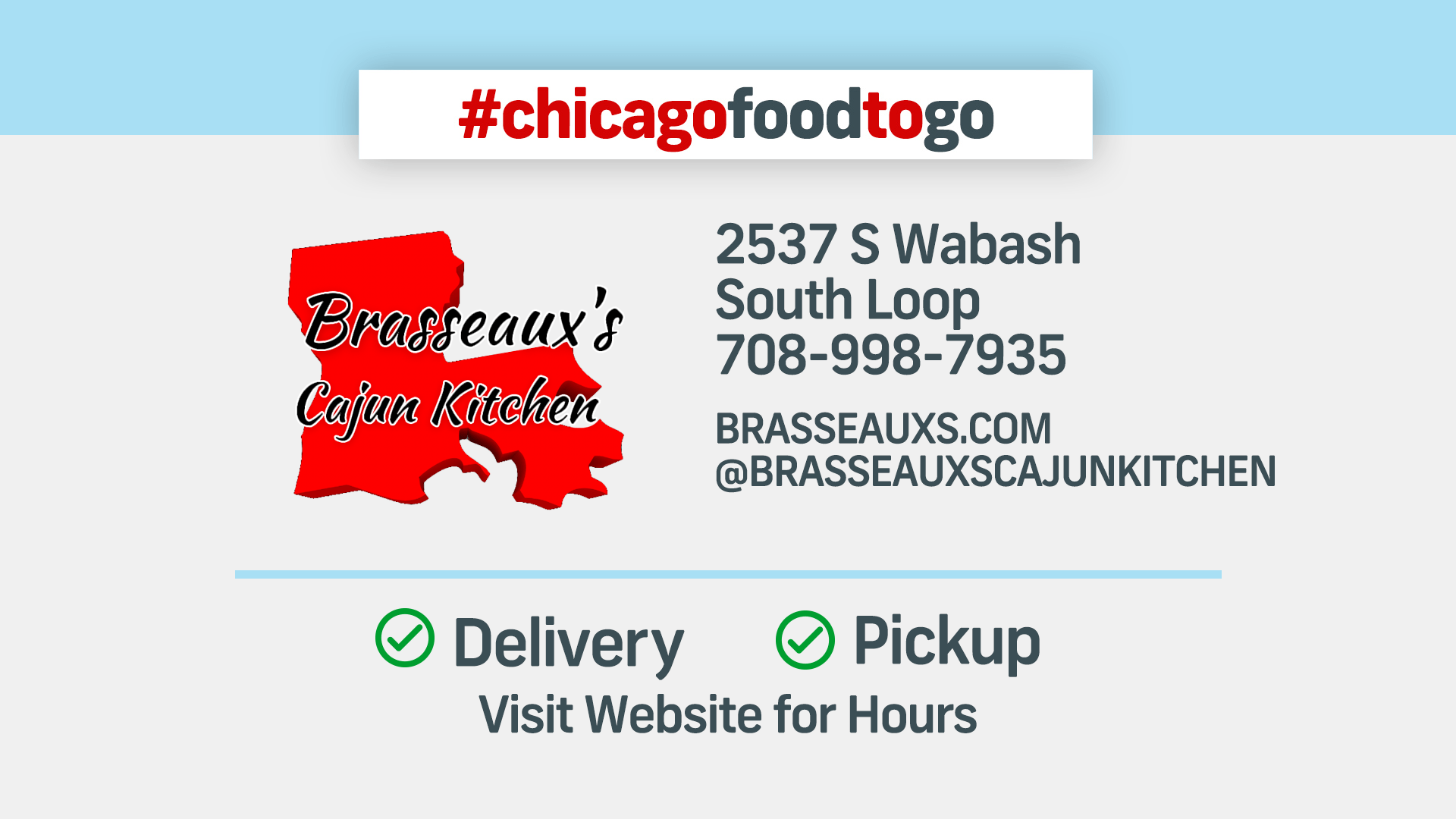 Brasseaux's Cajun Kitchen is an authentic Cajun Restaurant that's brings the spice and kick of Cajun cuisine from the south to Chicago.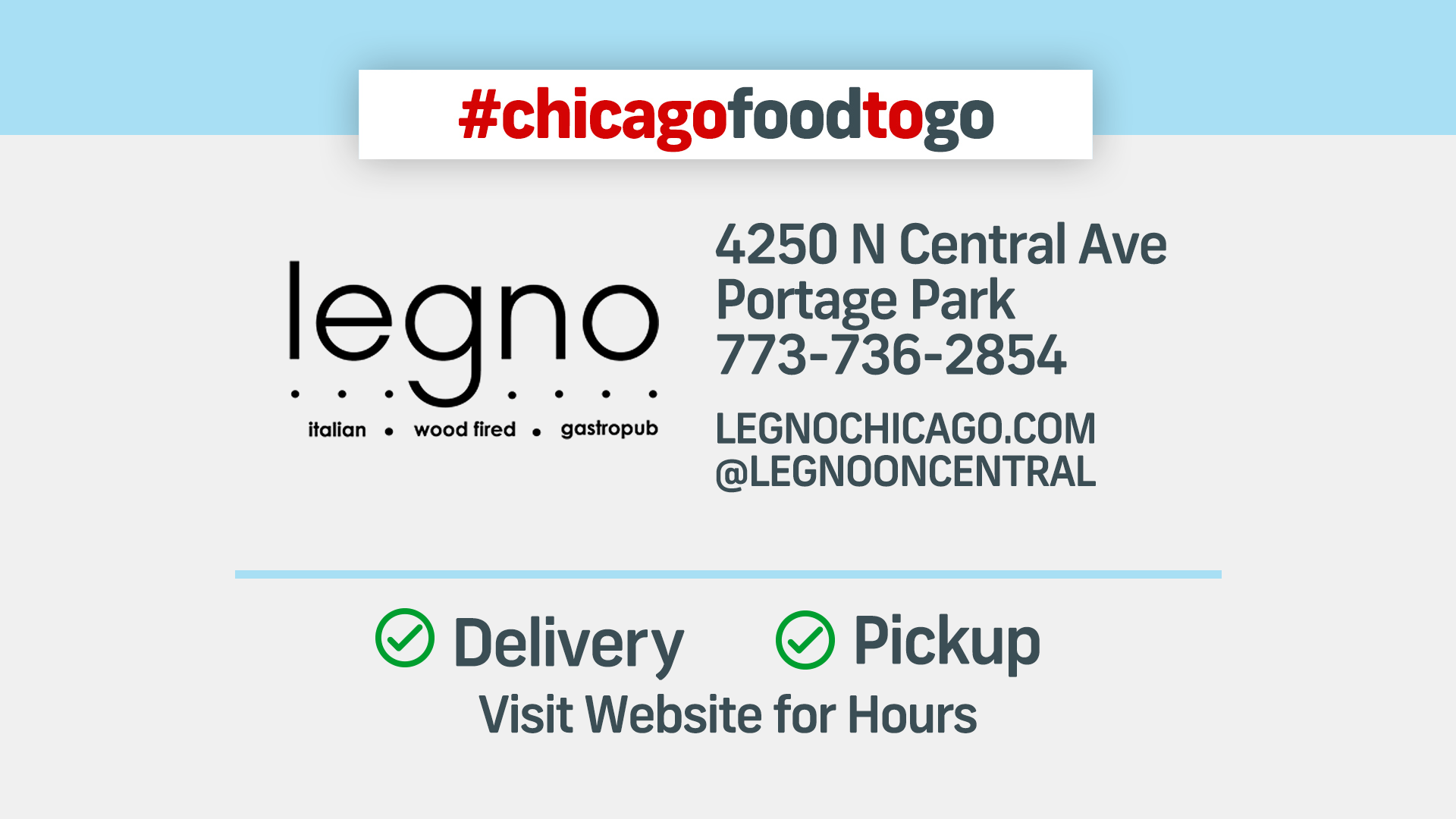 If you are on the northwest side of Chicago and you're looking for some excellent Italian food, then look no further than Legno Chicago, located in Portage Park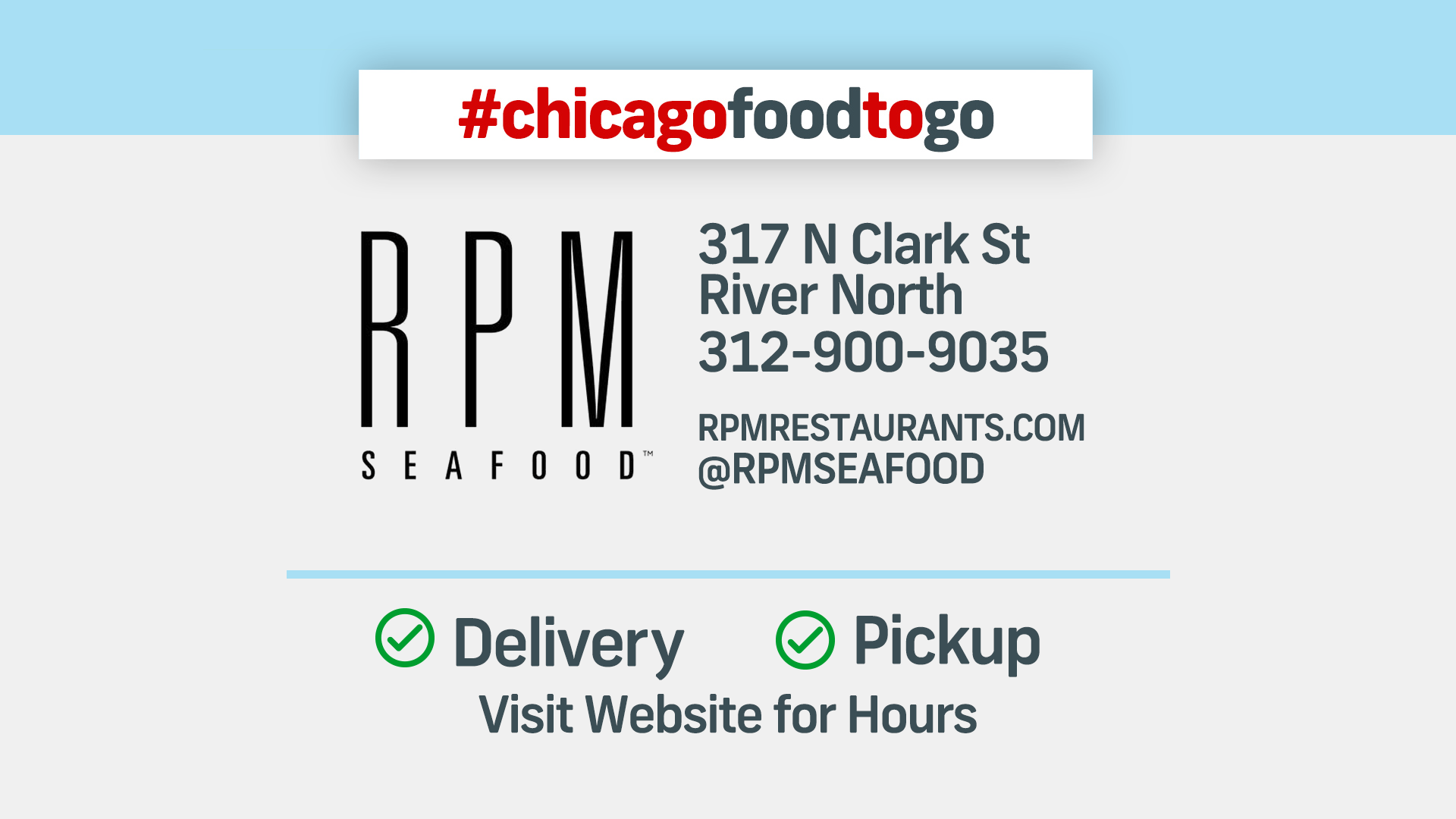 Overlooking the Chicago River, RPM Seafood, offers some of the finest seafood dishes you can find in Chicago.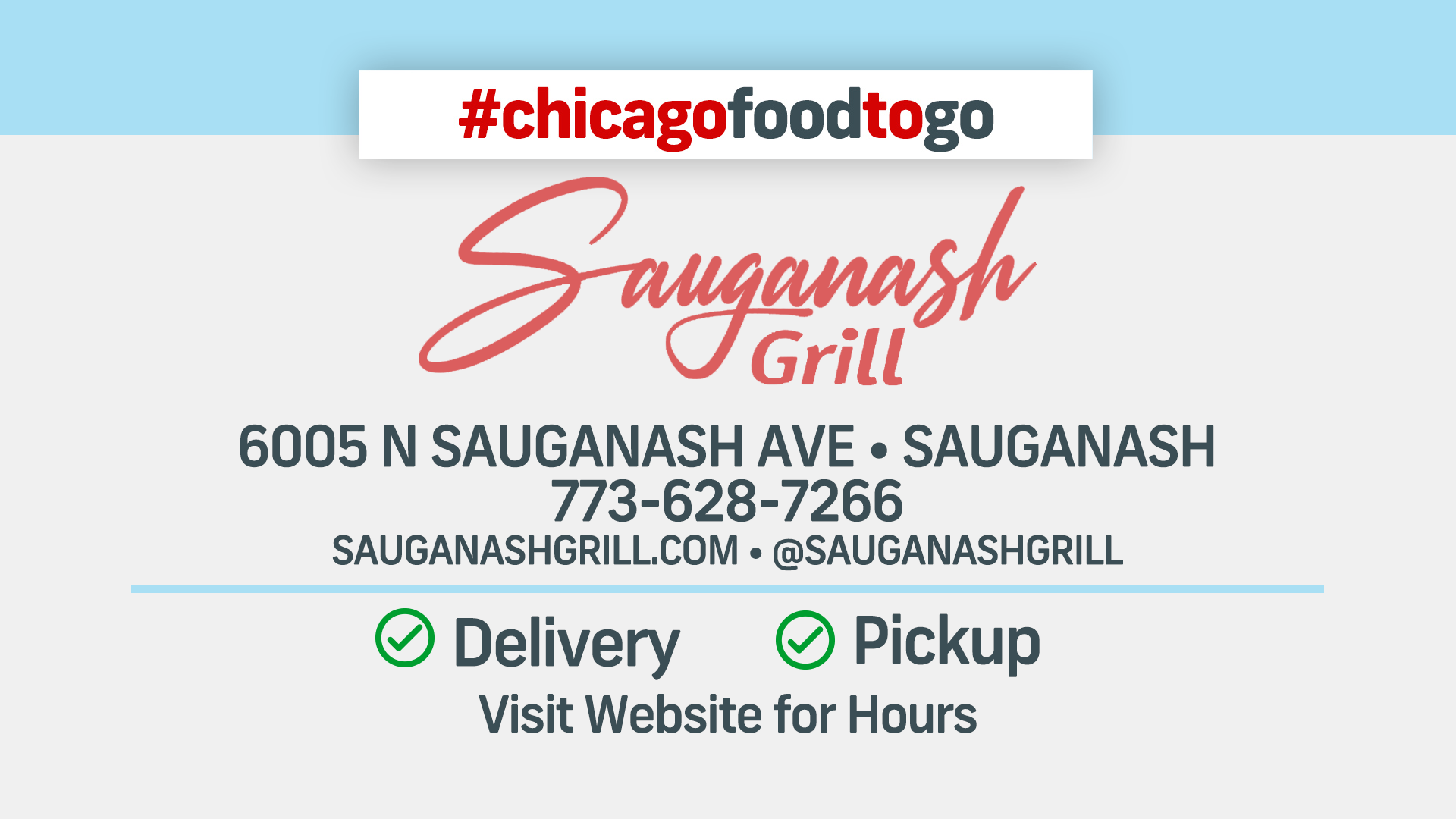 Sauganash Grill is a family restaurant that offers a variety of tasty burgers, hotdogs, and sandwiches.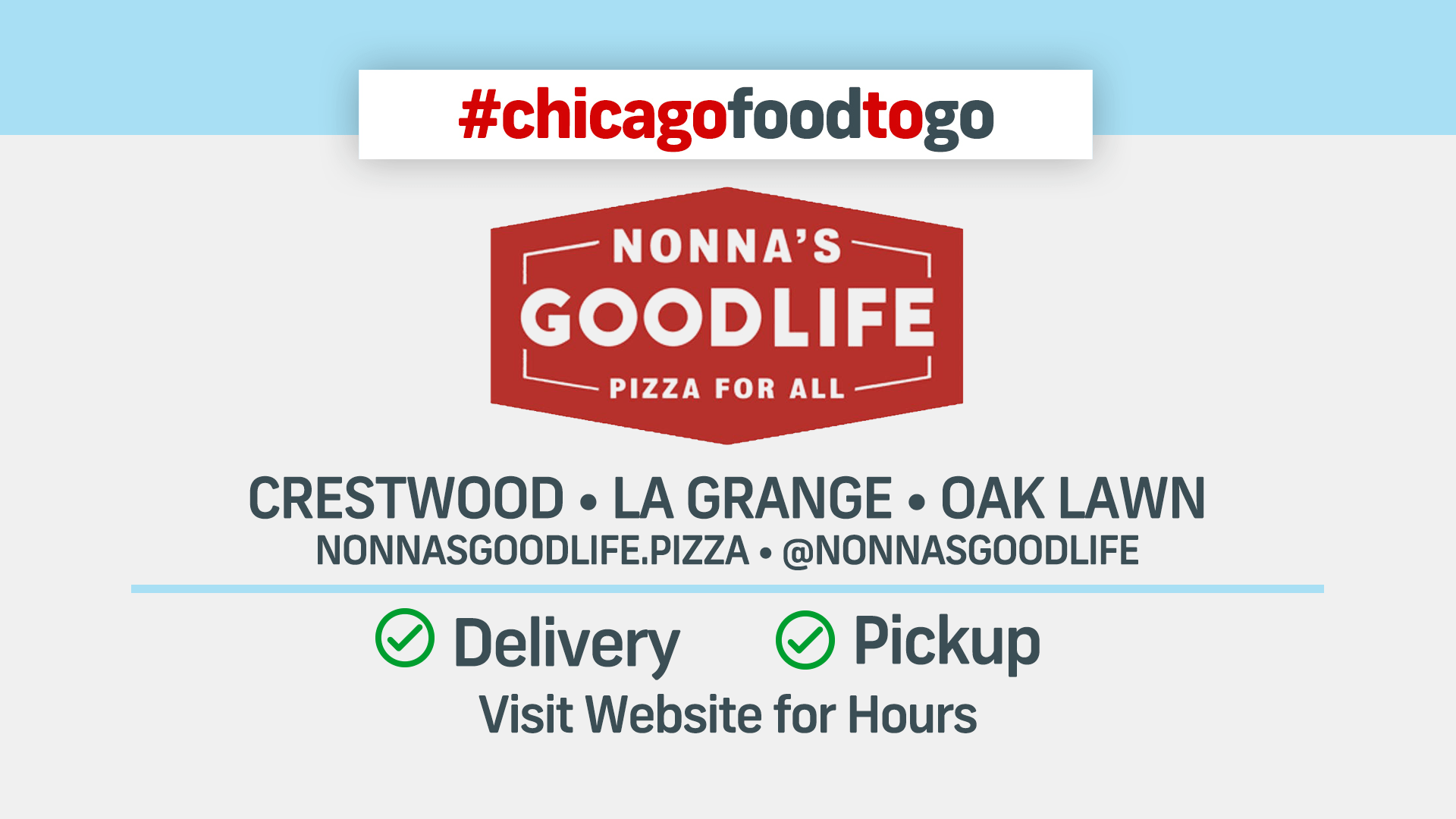 Whether you're stopping by for a first date or a late-night bite, Nonna's Good Life offers some of the best pizza you'll find in Chicagoland!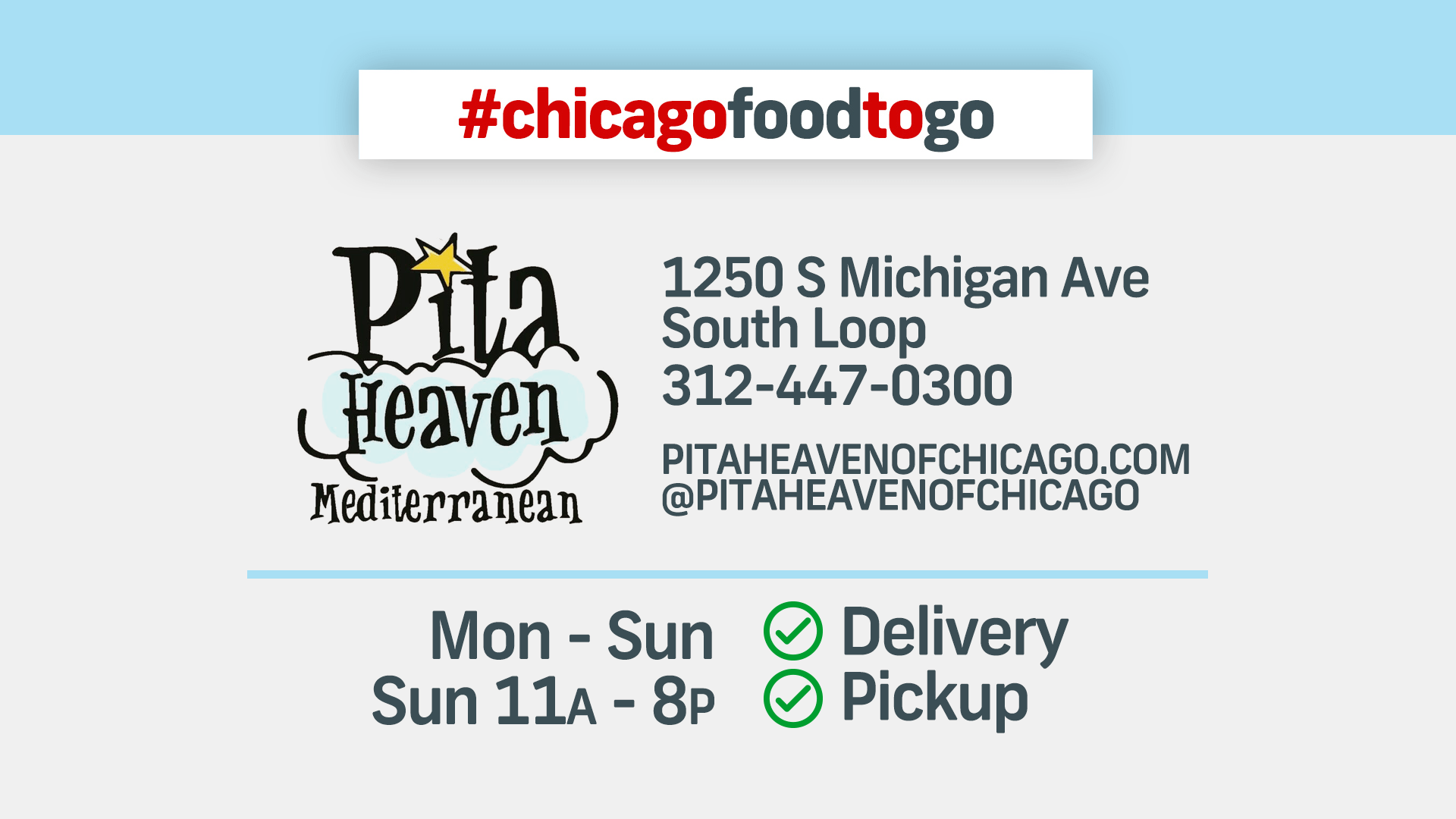 Located in Chicago's South Loop neighborhood, Pita Heaven is the happening Mediterranean Restaurant where the locals go to dine and socialize.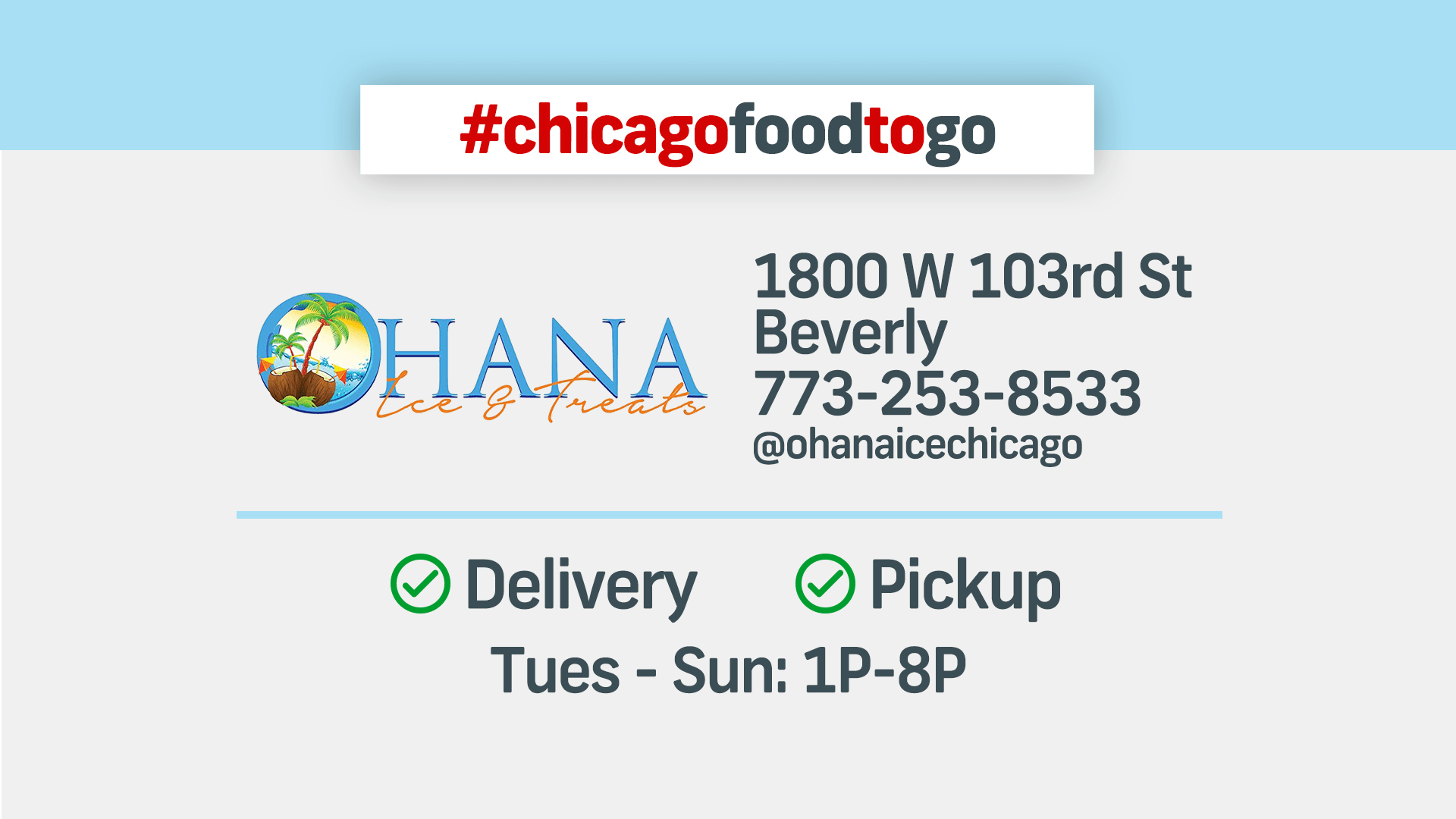 Need something sweet out in East Beverly. Then head over to Top Choice nominee Ohana Ice & Treats.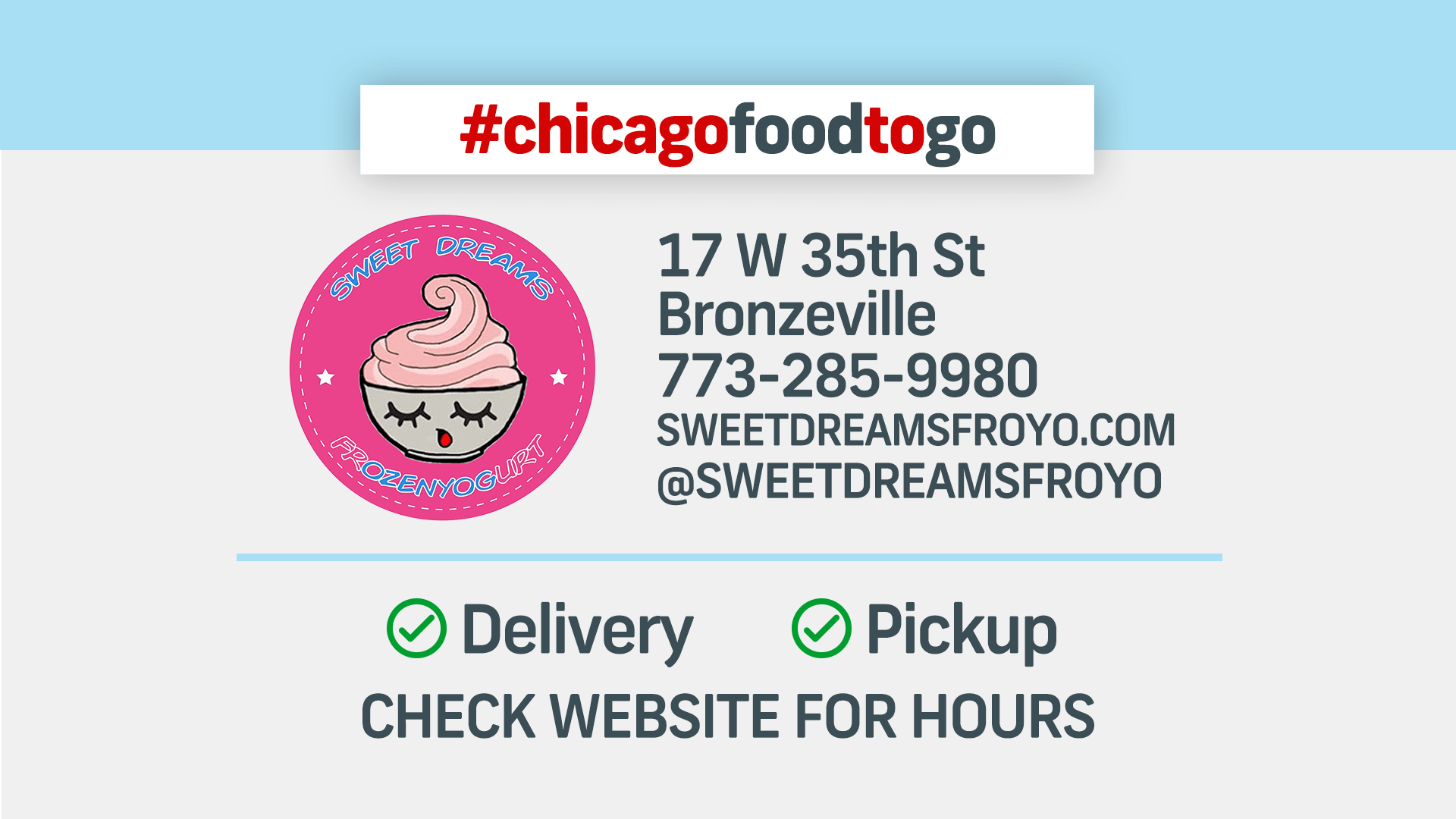 Sweet Dream Froyo bring delicious frozen yogurt, toppings and desserts with service that will amaze you every time.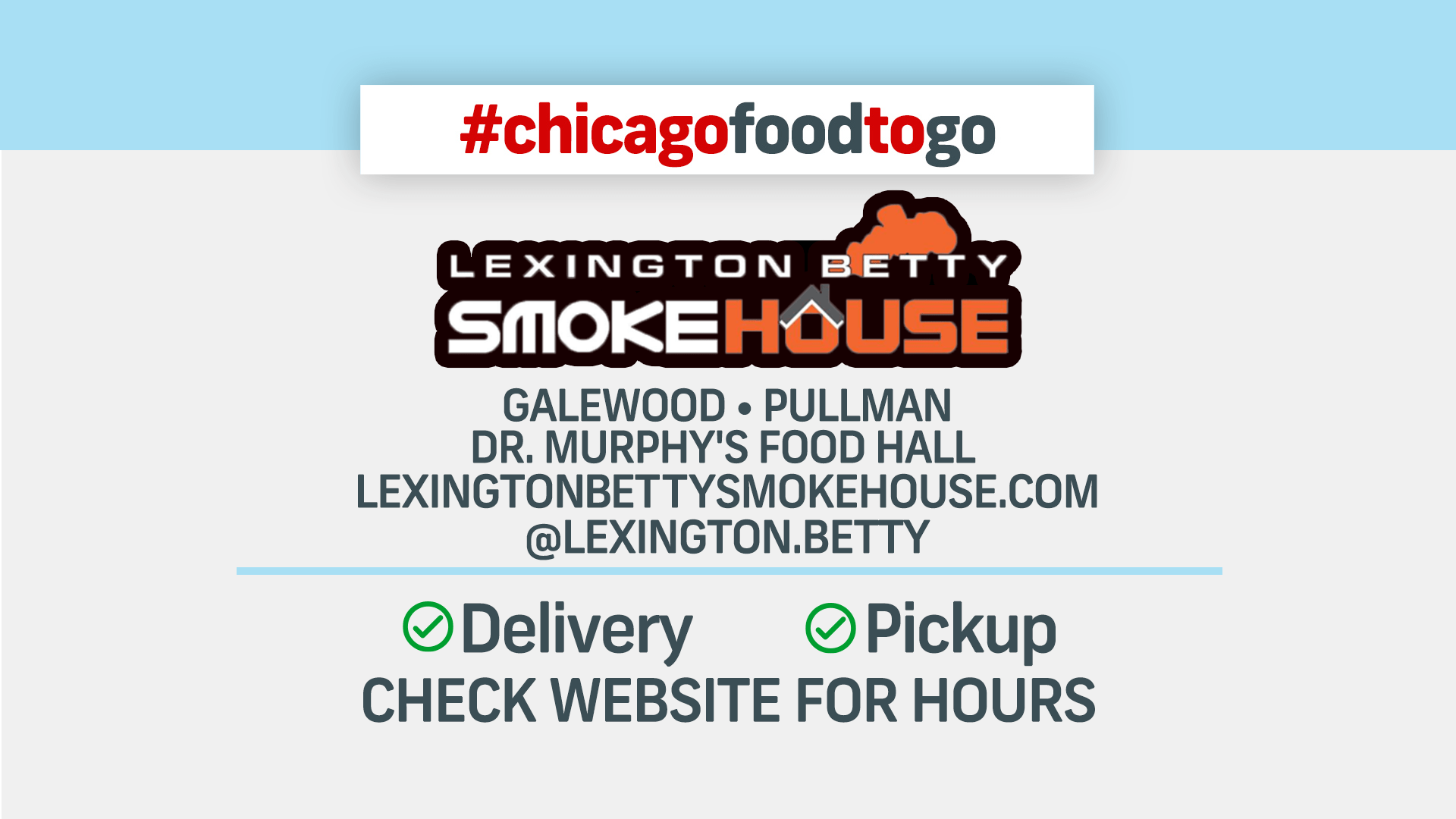 Looking for some top of the line BBQ? Then Chicago Food To Go: Top Choice Winner, Lexington Betty is a must.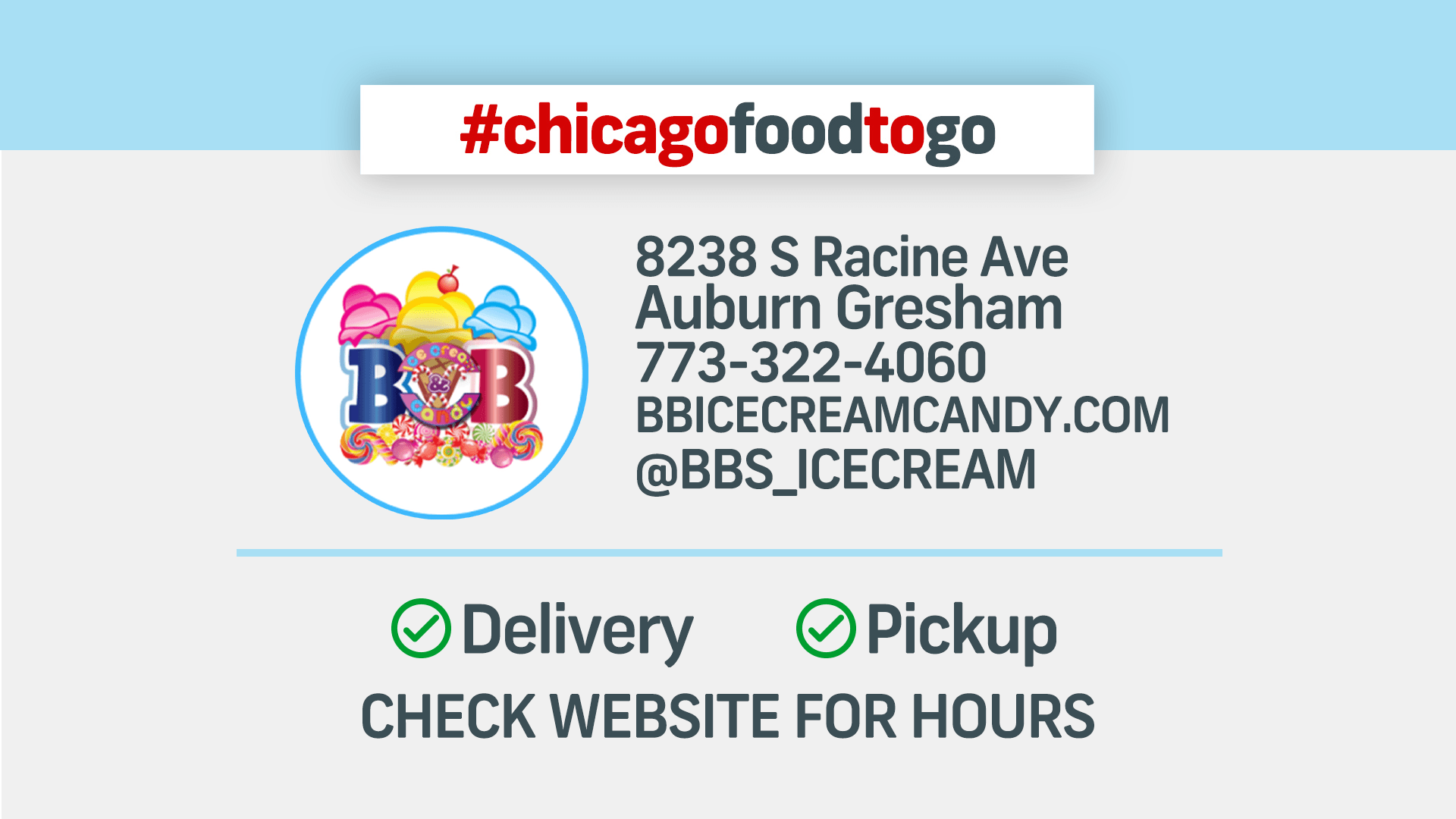 B&B Ice Cream in Auburn Gresham is more than just an ice cream shop, it's a staple to it's community.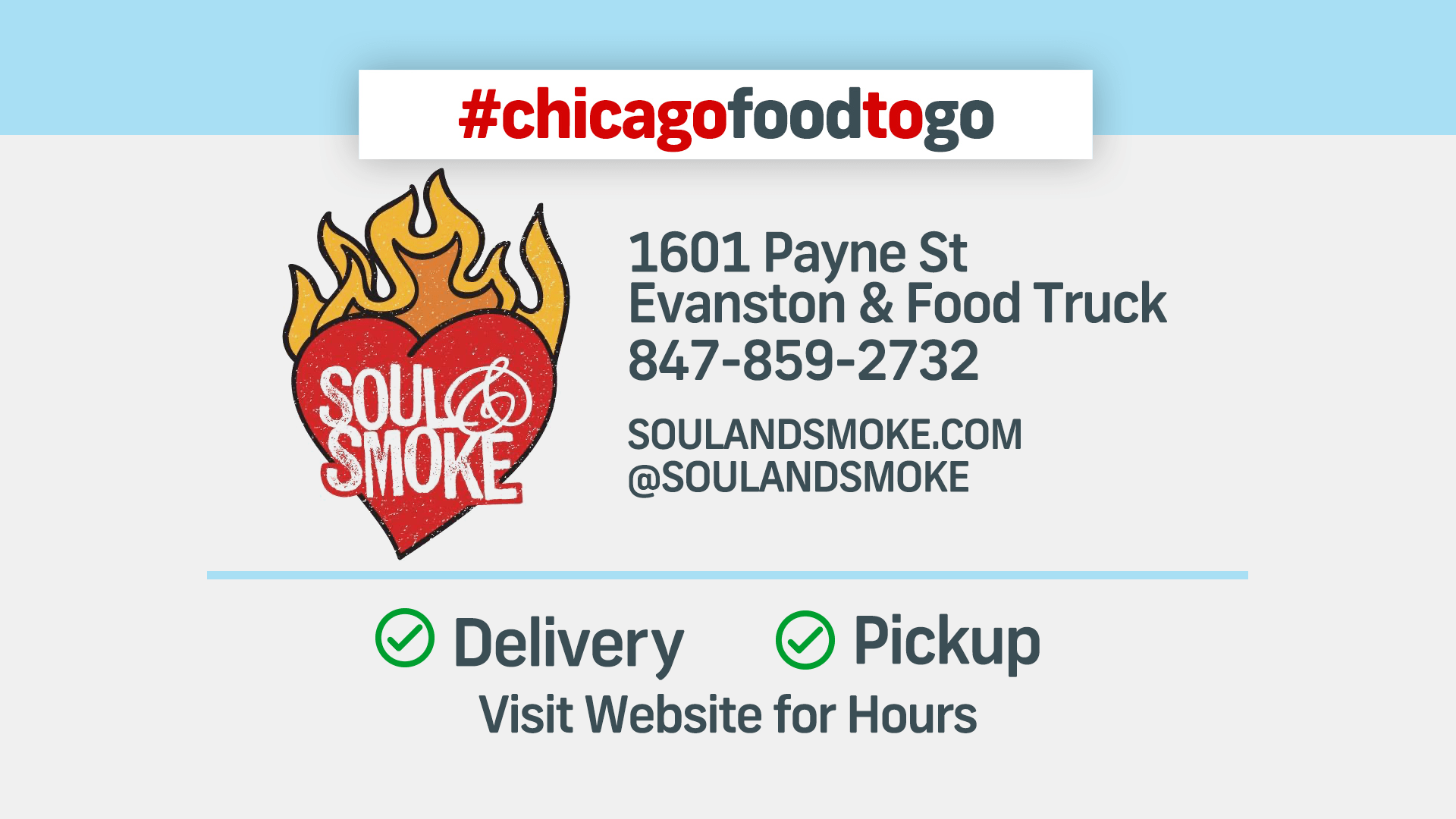 The Soul and Smoke team is consumed with the details: the meat-to-bone ratio on our ribs, the creaminess of their mac and cheese, and the combination of spices in Chef Carter's signature sauce.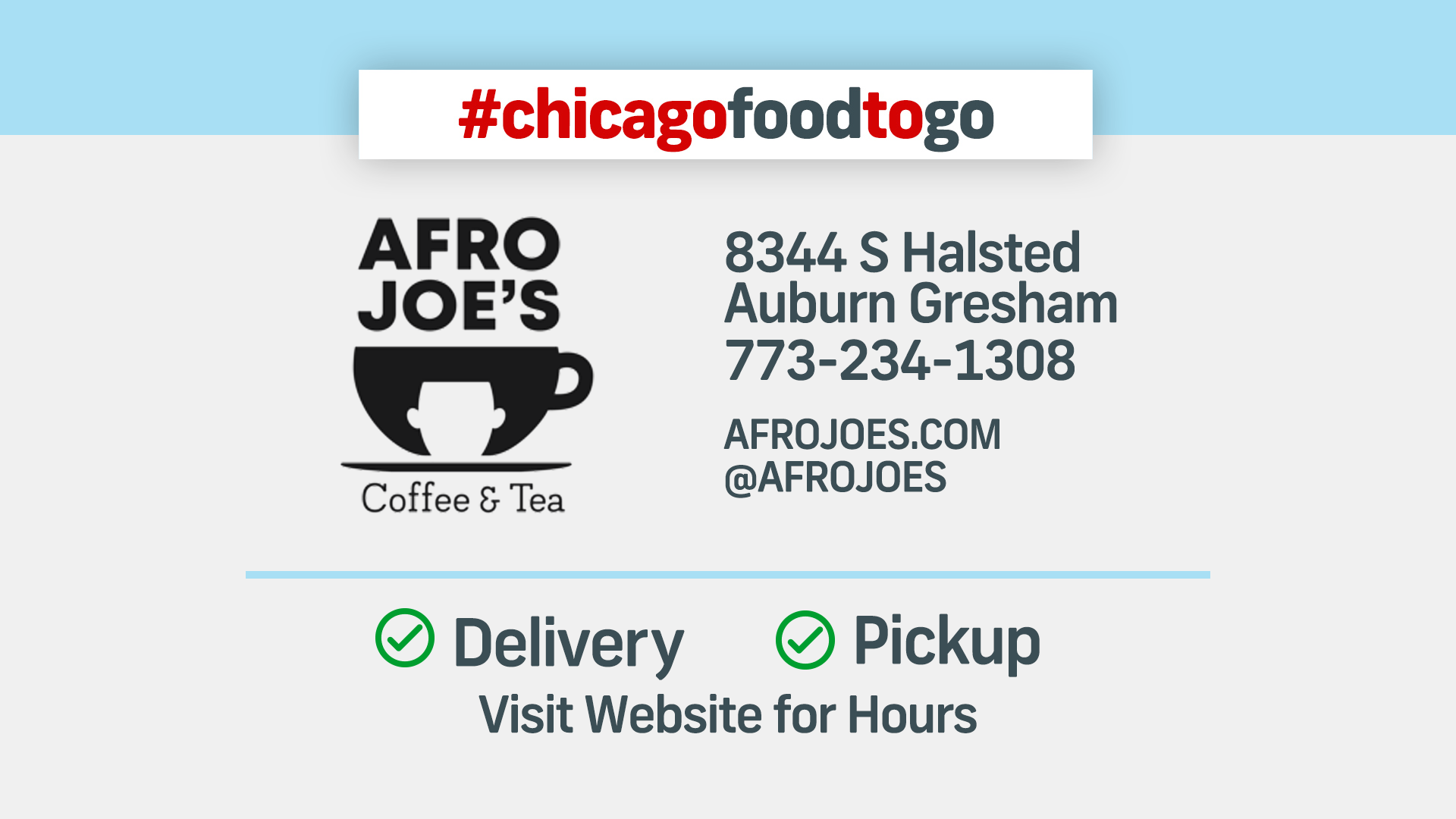 Afro Joes promises to serve quality service, quality coffee on the Southside of Chicago.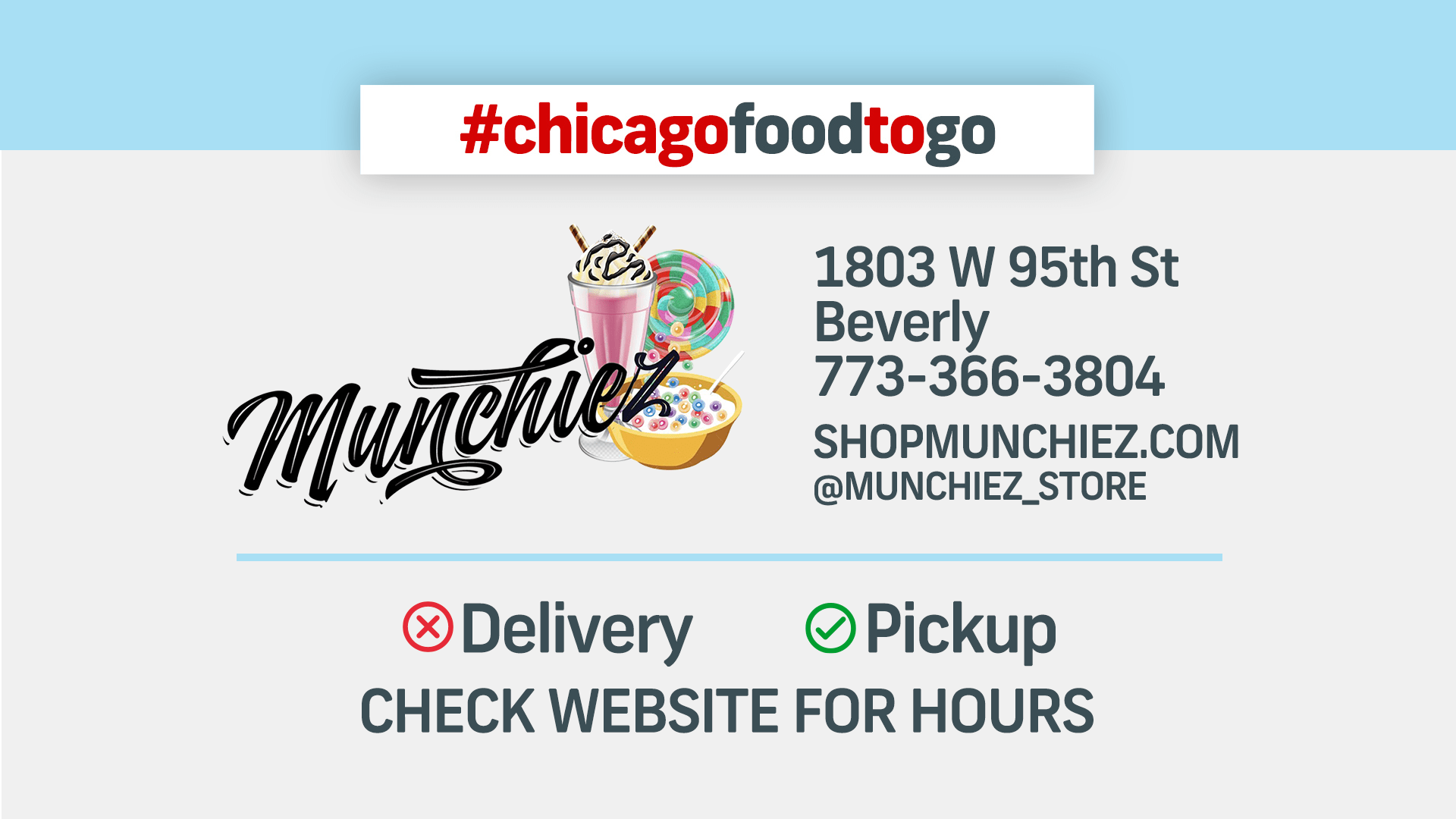 Sweet tooth? Then theres no better place to go than Munchiez.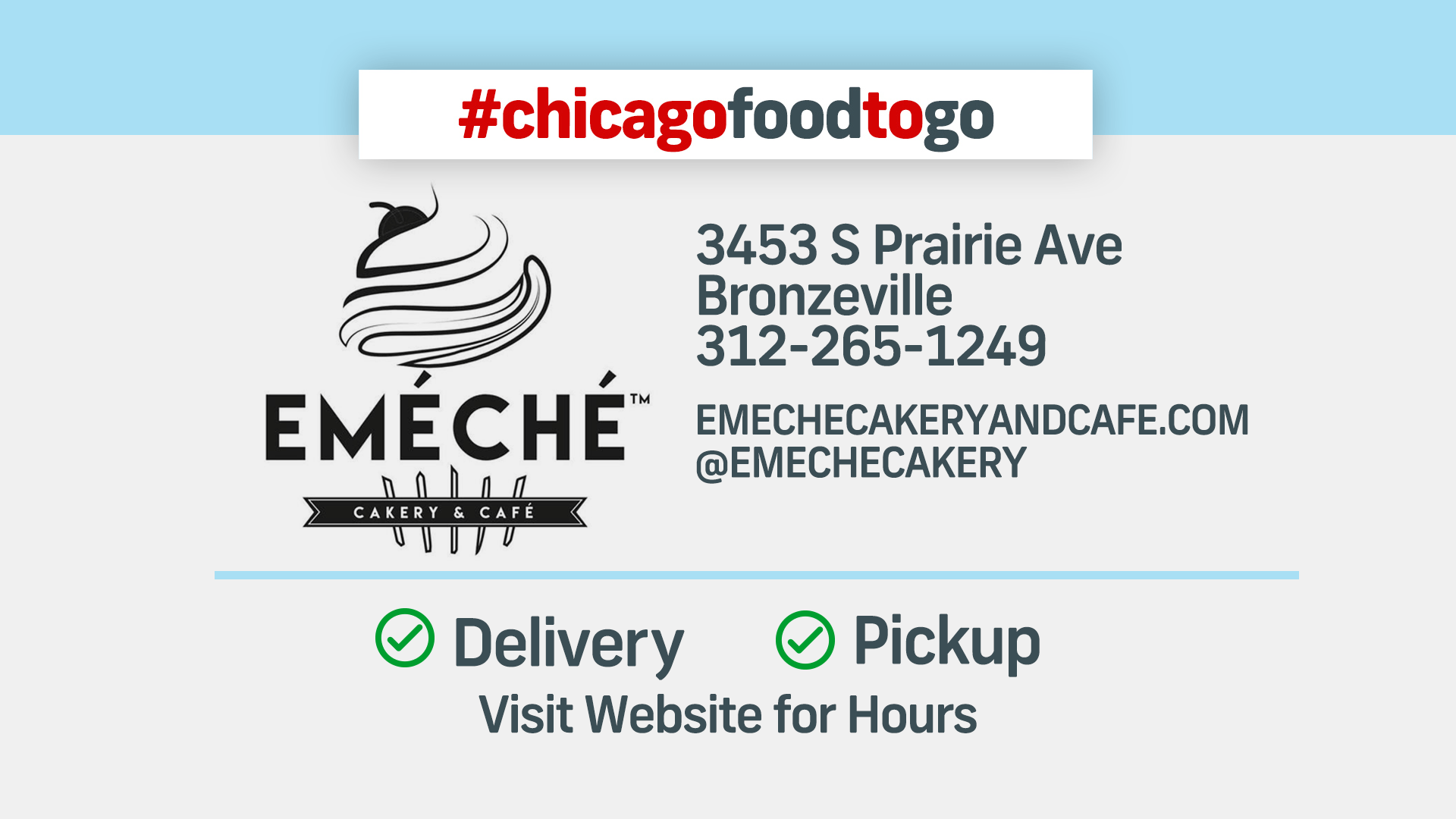 Emèchè Cakery and Cafe is a boutique bakery that offers a variety of pastries including vegan and liquor infused options.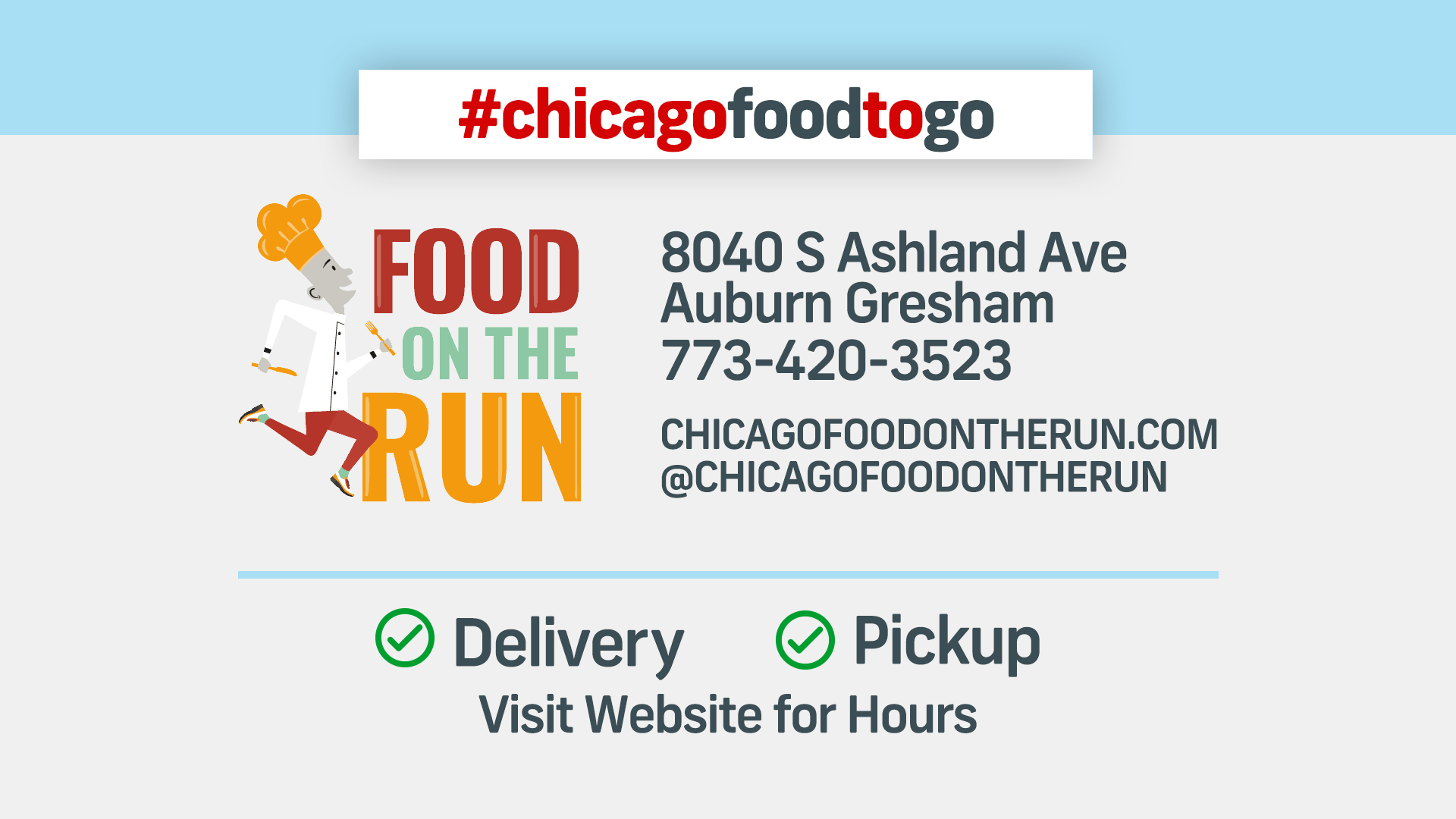 Located in the Southside of Chicago, Food on the Run offers handcrafted Soul Food cuisine complemented by seasonal flavors & locally sourced produce.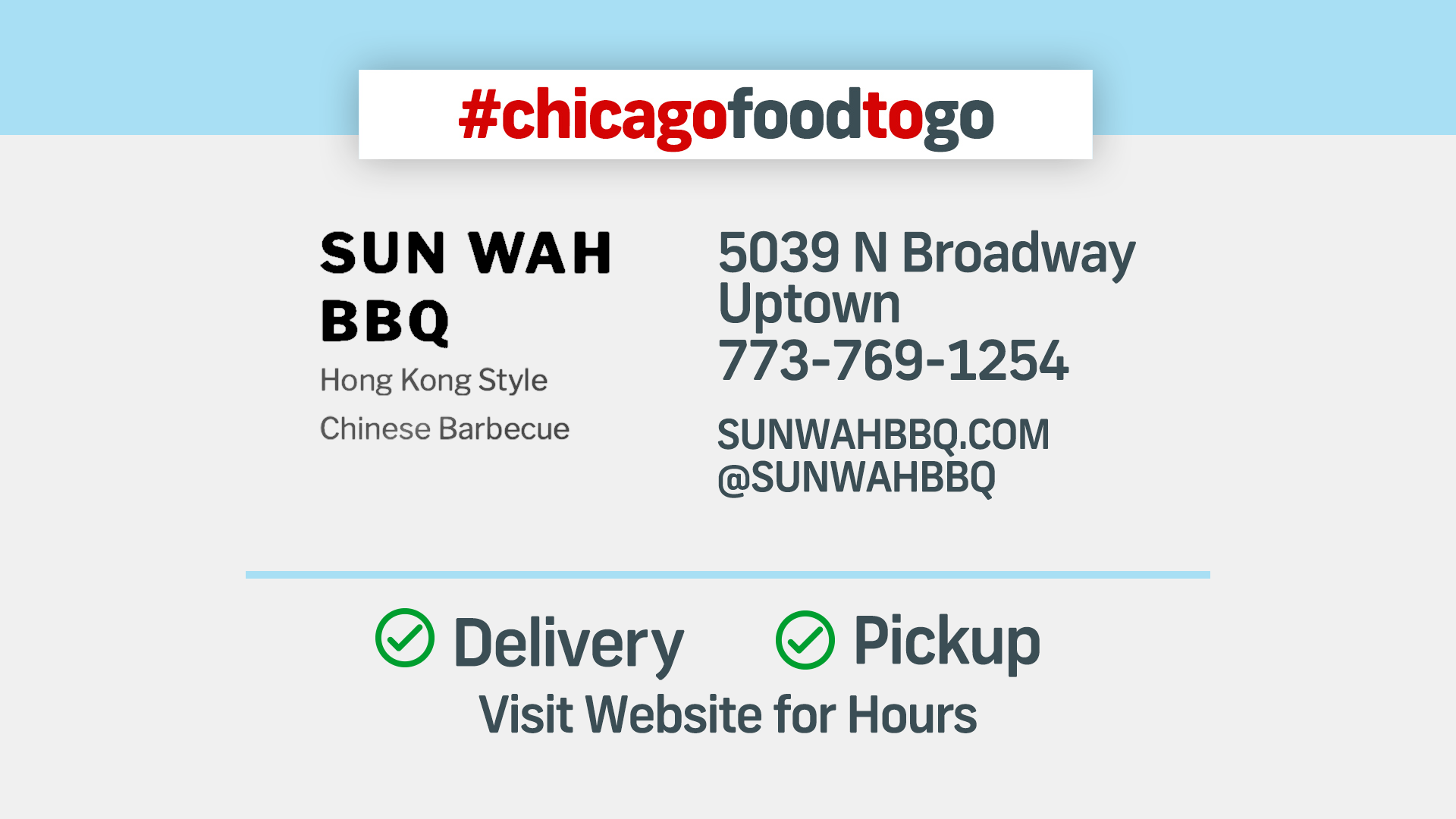 Nestled in the Argyle neighborhood in Uptown, Sun Wah BBQ offers a delicious menu featuring various Hong Kong Style Chinese Barbecue options.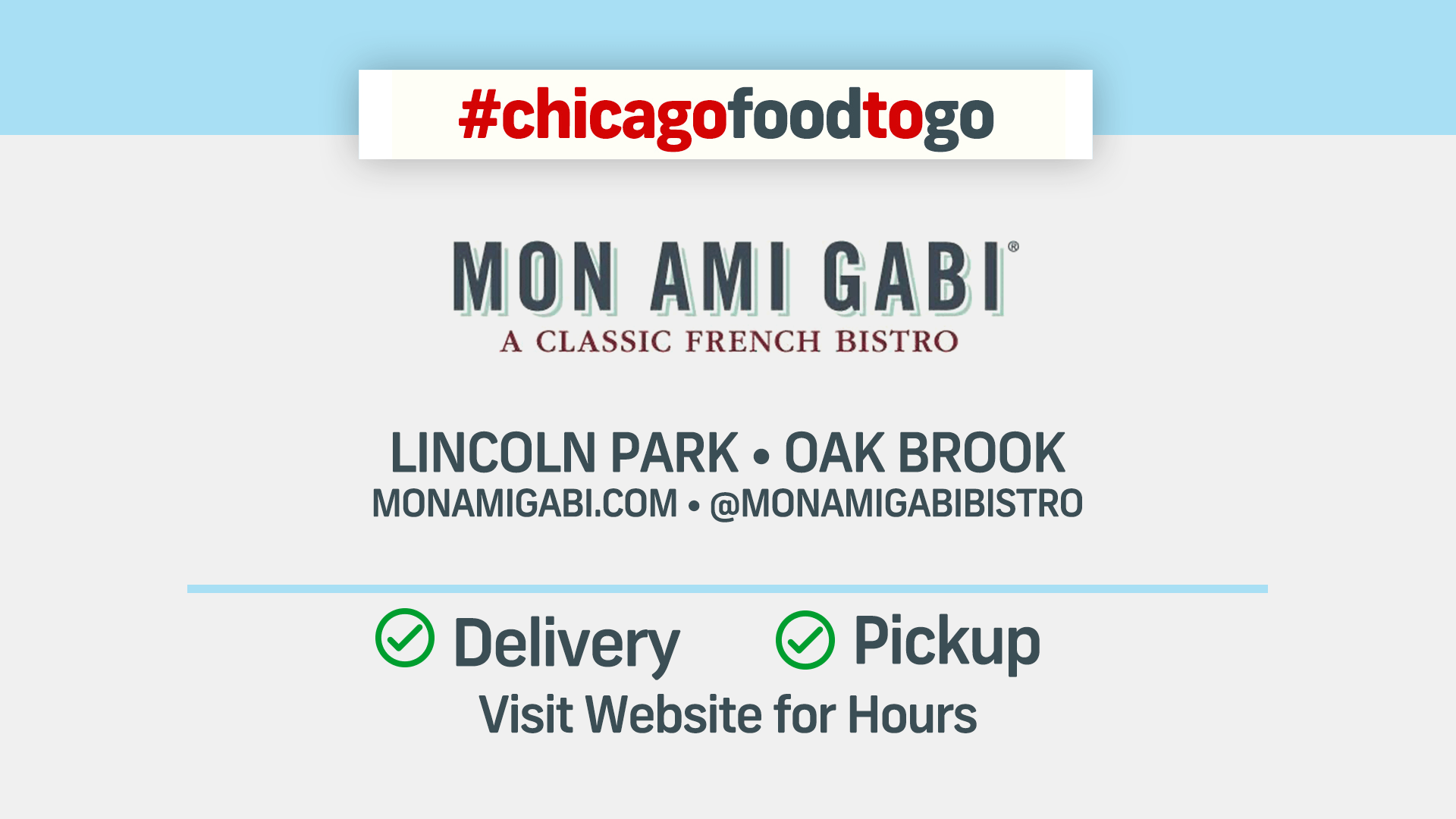 Take in the aroma of authentic French cuisine at Mon Ami Gabi. Enjoy their signature Onion Soup Au Gratin, Chicken Grand-Mére, and a thoughtfully selected wine to pair with from their historic rolling wine cart.