Brandon Pope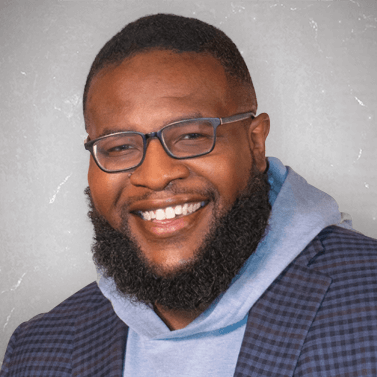 Brandon Pope is an award winning and Emmy nominated television host, media critic and columnist, with work featured at CW26 Chicago, WBEZ, WGN Radio, Ebony Magazine, Medium and the Chicago Sun-Times. Brandon is the president of the Chicago chapter of the National Association of Black Journalists, where he focuses on shepherding in the next generation of journalists.
Brandon's mentorship experience also includes serving as a board member for the Obama Foundation's My Brother's Keeper initiative, dedicated to closing opportunity gaps for kids of color in the Greater Chicago area. His work has taken him all around the country and beyond the States, covering the 2012 and 2016 and 2020 Presidential Elections, 2012 London Summer Olympics, Indy 500, college football, PGA tour as well as the NFL and NBA playoffs.
Outside his career, Brandon also appears on podcasts and radio programs to discuss topics ranging from current events to 'The Bachelor.'' Brandon is a an adjunct faculty member at Columbia College, a proud 2014 Ball State University graduate, and serves on the journalism alumni board for the university.