Chicago Restaurant Week off the beaten path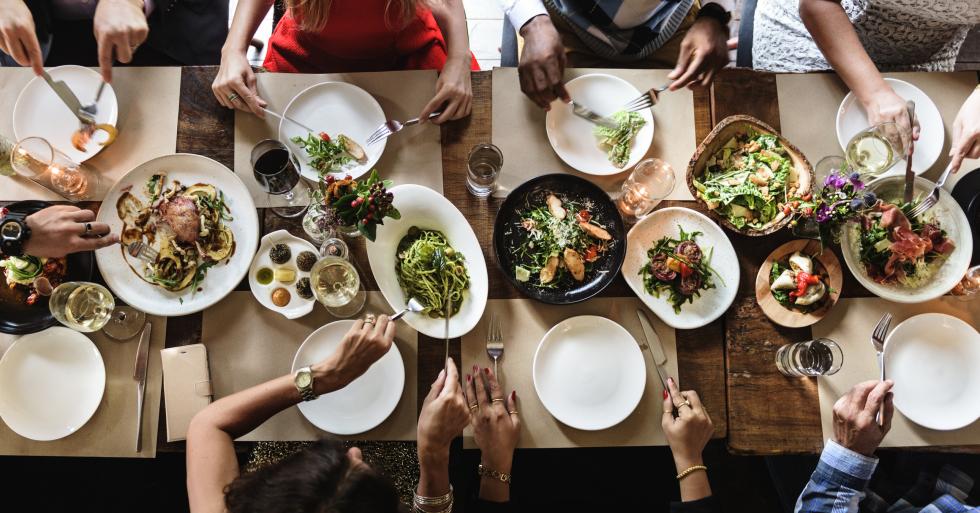 Chicago Restaurant Week kicked off on January 26 and will run through February 8. Yes, that is longer than a week, but we are not complaining. That is a total of 14 days to break your diet and try some delicious food. This best part of this culinary celebration is the plethora of special prix fixe menus. Prices start at $22 for brunch or lunch, and $33 or $44 for dinner (excluding beverages, tax and gratuity).
Chicago's food scene is as equally diverse as our neighborhoods. There are some culinary gems in every corner of the city, as we highlight in our Menu Item of the Week selections. This year, take the road less traveled and venture outside of the Loop or your neighborhood to try some new food. We have rounded up a list of a few places that you may want to try.
Also, tune in to The Jam from 6–8AM to get a preview of some of the restaurants participating in Chicago Restaurant Week.
Dusek's Board and Beer - Pilsen
This beer-focused restaurant is housed in a historic opera house that was opened in 1892. The adjoining venue space, Thalia Hall, is popular for musical performances. The Dusek's menu features creative dishes such as sweet potato ravioli, milk-braised lamb and more.
Bronzeville Bistro - Bronzeville
This quaint bistro is serving up locally sourced ingredients on the South Side. For Chicago Restaurant Week, its menu will include Thai Curry Grilled Chicken and a special dish called "Hopping Son of a Gun Black-Eyed Peas."
Enso Sushi and Bar - Bucktown/Wicker
Enso takes fundamental Japanese ingredients and builds innovative new dishes. It offers a wide variety of signature sushi rolls, such as the "Surf & Turf," which includes thinly sliced steak, crab, asparagus, avocado, unagi sauce, black pepper and wasabi cream. We promise it is is just as delectable as it sounds. We are sure that they will feature amazing dishes during Chicago Restaurant week.
The Dining Room at Kendall College - West Town
Venture over to West Town and dine at Kendall College. The Dining Room at Kendall College is not just a college dining hall, it offers a contemporary dining experience. It will be offering a multi-course menu with a variety of options, including lentil bolognese, coffee panna cotta and much more.
nana - Bridgeport
Nana is a bright café in Bridgeport that features both American and Latin fare. Its three-course menu will feature farm-fresh salads, vegan entrees and tasty desserts.
Farmhouse Tavern - Evanston
Using the Midwest as its source, Farmhouse Tavern features everything from Wisconsin cheese curds to fried bologna sandwiches. Hop on the Purple line and travel outside of the city limits to give Farmhouse Tavern a try.