Chicago Food To Go Restaurants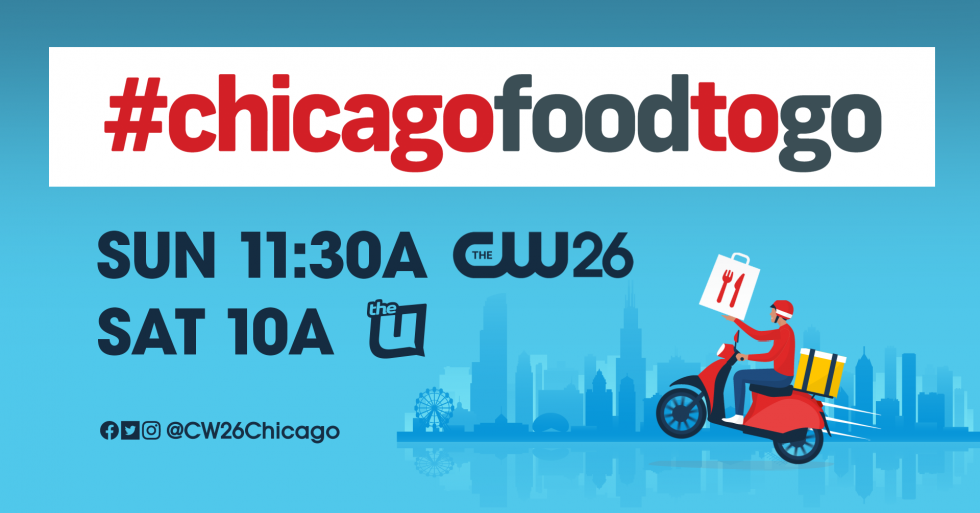 Looking for curbside pick up or delivery? CW26 is serving up local restaurant options all across town. Explore different restaurant options across town by neighborhoods in the city and surrounding suburbs.
Follow us on social media @CW26Chicago and with the hashtag #ChicagoFoodToGo to discover delicious dishes and share your favorite takeout spots all while supporting local Chicago eateries.
Are you a local Chicago restaurant? Get in touch with our team here.
Click any of the links below to check out Chicago Food To Go recommendations in various Chicago neighborhoods.
Chicago Neighborhoods
Chicago Suburbs
Click here to watch previous episodes of Chicago Food To Go and see where you can watch new episodes Sundays at 11:30A on CW26.
Restaurants featured most recently on Chicago Food To Go:
Stix N Brix is a wood-fired restaurant located on the south side of Chicago, serving wood-fired pizzas & sandwiches, along with salads, beer, wine and more!

Since 2012, Wood restaurant has served as an upscale-casual dinner and drinks destination in the heart of Chicago's Boystown.
Phlavz is your go-to spot for the most unique jerk fusion menu in Chicago! Learn more about Phlavz on their website here.
Pizza Friendly Pizza is a rock and roll inspired casual neighborhood eatery featuring Sicilian-style pan pizzas available by the slice and much more!
Shakou Restaurants integrate elegant yet stylish decor, delectable cuisine and exquisite service bringing the city life close to home.
Mambo Italiano is a family-owned traditional Italian ristorante located in Mundelein. Learn more about them on their website here.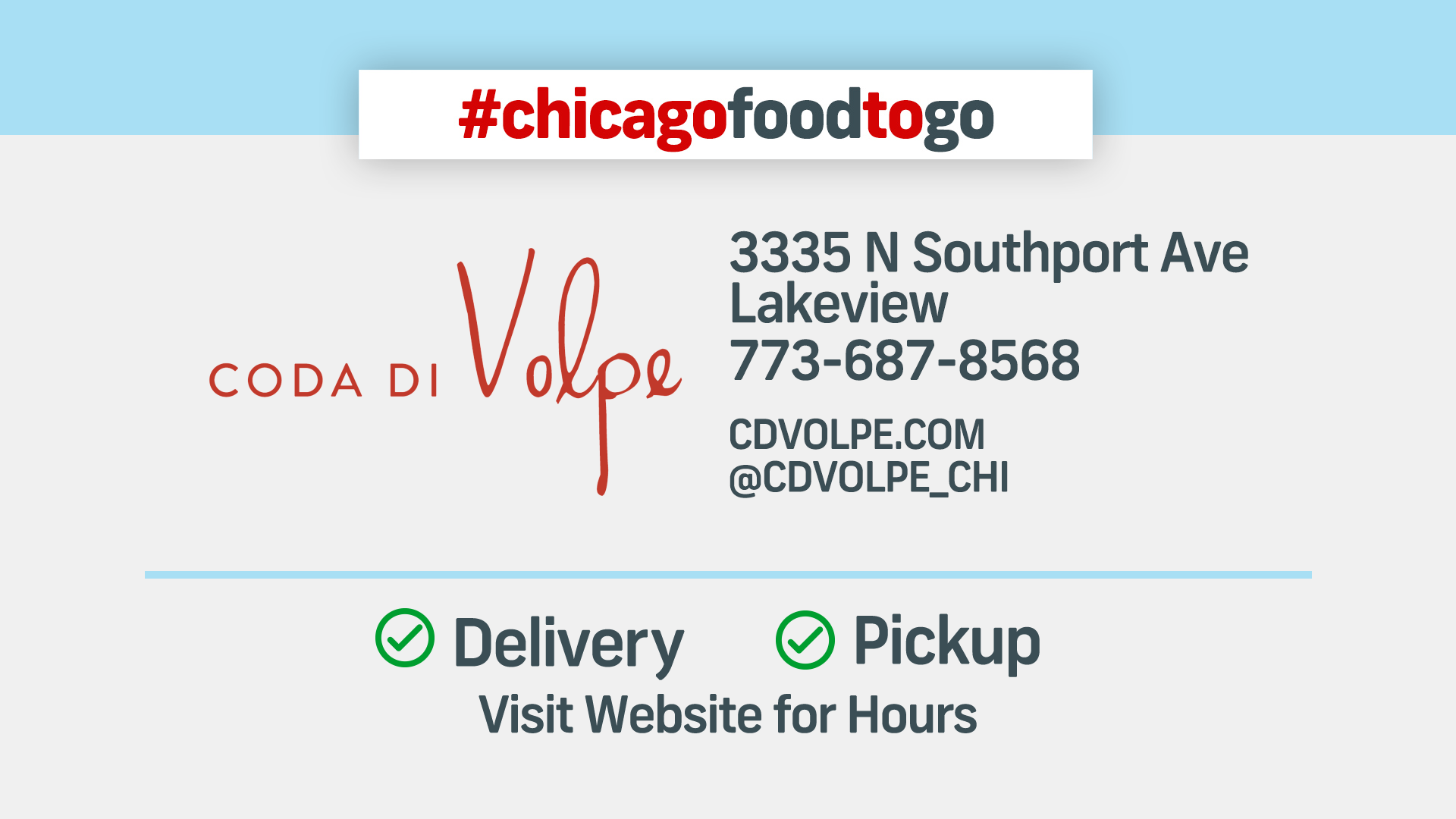 Located on the side of Coda di Volpe, The Foxhole features new specialty items and familiar favorites to be enjoyed to-go or on our two-sided patio every Saturday and Sunday until 4:30P.
Crushed by Giants is an independent brewery in the Streeterville neighborhood of downtown Chicago that also features a menu full of unique food items.
Cobblestone is a place where people can relax and enjoy great food, drink, and conversation. Their goal is to bring back the feel of a community to a restaurant, an element of dining experience that is often lost in a fast-paced city like Chicago.
Kubo offers a variety of Filipino cuisine, with a twist, to sit well with those yet unfamiliar with Filipino cuisine located in the heart of the Lakeview neighborhood.
Viet Nom Nom offers simple, contemporary counter-serve spot dishing up Vietnamese sandwiches, spring rolls & salads.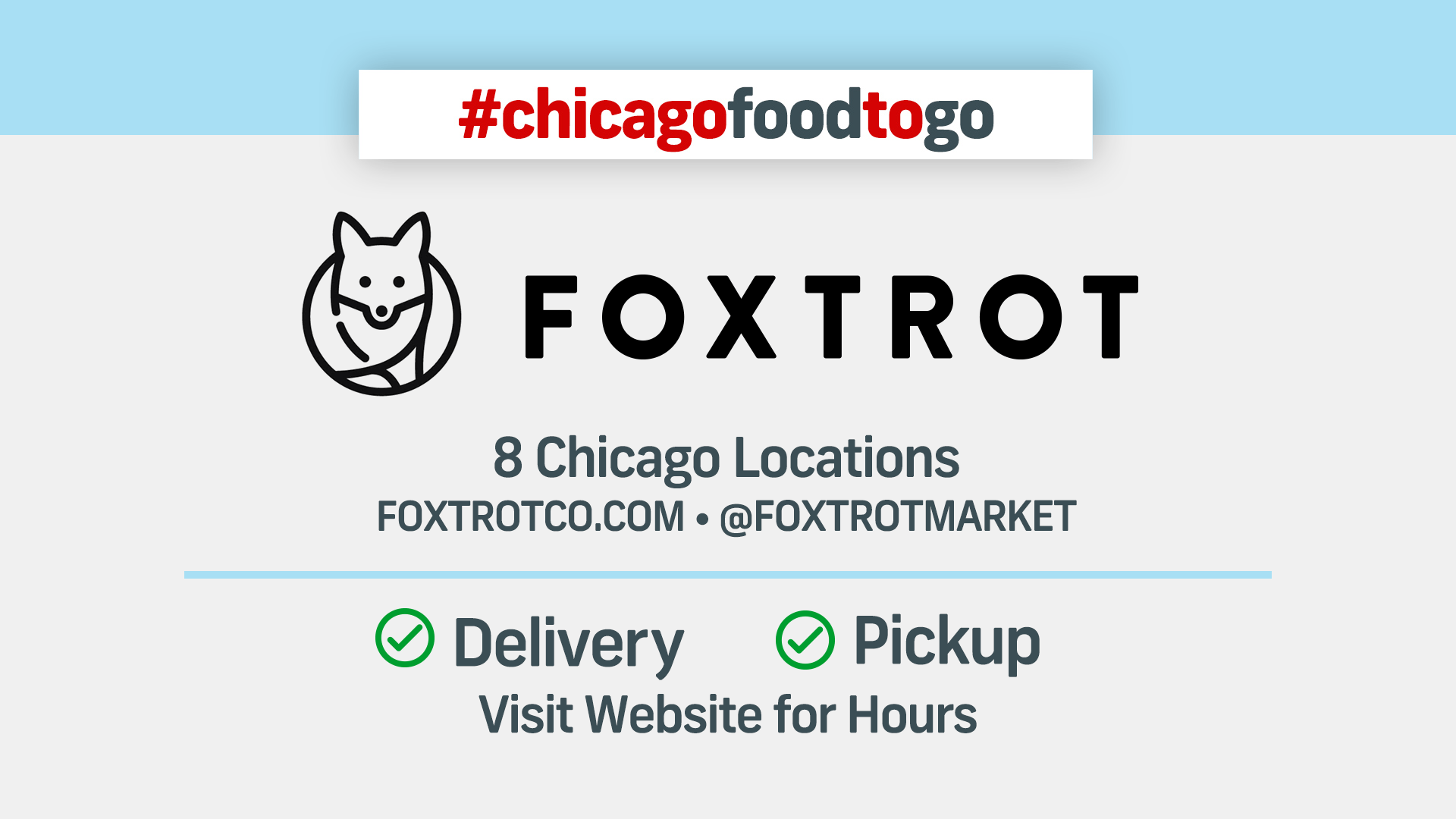 Check out Foxtrot's selection of everyday necessities, local classics and new favorites—all handpicked by their team and available for pickup or delivery!
Get ingredients delivered to his door chopped, prepped, portioned, and ready to cook in minutes with Meez Meals! Visit meezmeals.com/ and order your meals by Noon on Friday for delivery on the following Monday. Plus enter the code PAIR at checkout to get 50% off your first order!