Chicago Food To Go Restaurants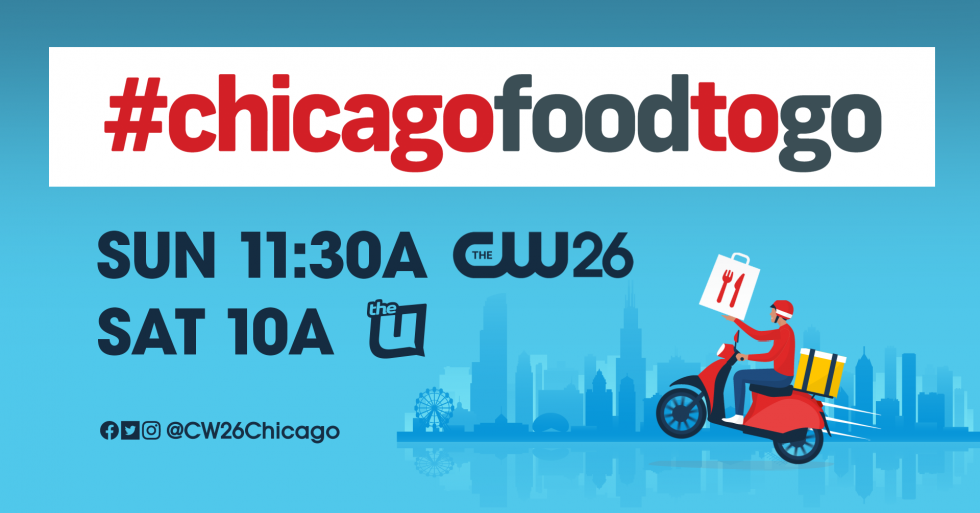 Looking for curbside pick up or delivery? CW26 is serving up local restaurant options all across town. Explore different restaurant options across town by neighborhoods in the city and surrounding suburbs.
Follow us on social media @CW26Chicago and with the hashtag #ChicagoFoodToGo to discover delicious dishes and share your favorite takeout spots all while supporting local Chicago eateries.
Are you a local Chicago restaurant? Get in touch with our team here.
Click any of the links below to check out Chicago Food To Go recommendations in various Chicago neighborhoods.
Chicago Neighborhoods
Chicago Suburbs
Click here to watch previous episodes of Chicago Food To Go and see where you can watch new episodes Sundays at 11:30A on CW26.
Restaurants featured most recently on Chicago Food To Go:
Chi Yatai serving authentic Japanese Street Food and Bubble Tea made with fresh organic milk.
Veggie House is a comforting and casual spot that serves pure vegan and vegetarian food in Chicago Chinatown.
Travelle is a casually elegant restaurant, lounge, and bar featuring Chef Jeff Vucko's Seasonal American Cuisine.
Order El Burén Caribbean Cuisine for all Caribbean, seafood, and Latin American dishes!
Just Turkey, where Chicago goes for turkey ribs and tips!
Bub City is Chicagoland's destination for barbecue, whiskey, and live country music.
At Bistronomic, enjoy modern cuisine rooted in French culture that showcases ingredients from Midwest farms.
Get your fill of pies and more delicious sweet treats for the holidays and beyond at Baker Miller!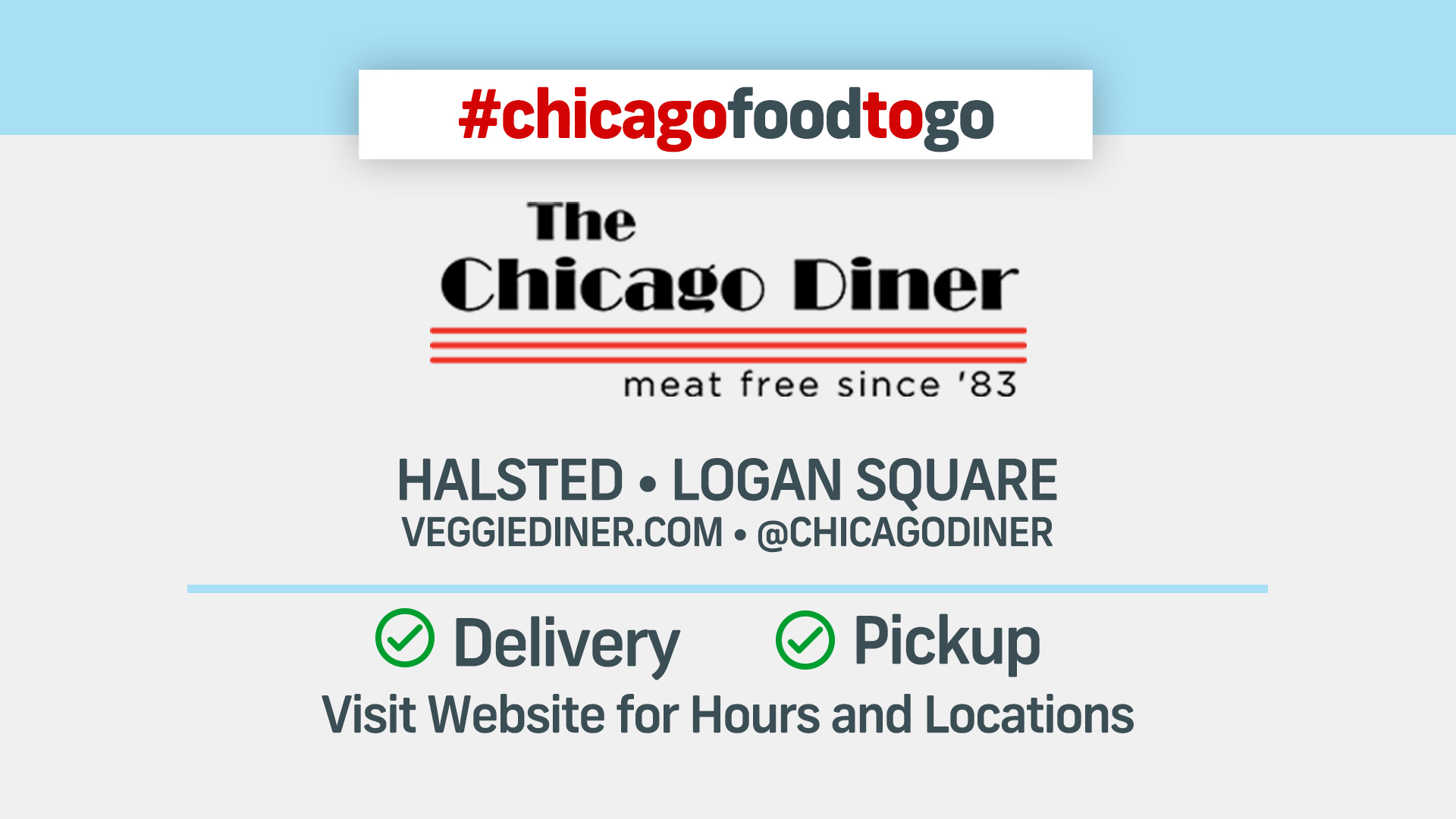 The Chicago Diner features hearty plates of diverse vegetarian & vegan diner fare dished out in sleek, casual surrounds.
Shaw's Crab House is an American Seafood classic offers a variety of freshly shucked oysters, made to order sushi and more than 40 seafood dishes including a signature Alaskan King Crab Legs.
Located in Chicago's River North neighborhood, RPM Italian is modern in approach and Italian in spirit, featuring a contemporary menu with dishes meant to be shared.
A part of 4 Star Restaurant Group, Crosby's Kitchen is a family-friendly favorite located at the heart of Chicago's bustling Southport Corridor. Their Midwestern-influenced menu is centered around rotisserie and comfort food, featuring favorites such as Lobster Deviled Eggs, Crab Toast, Iron Skillet Cornbread and of course, Monkey Bread.
Chief's Pub takes bar food to the next level. They always provide friendly service in a relaxing environment and serve American style pub food that will have you feeling full and completely satisfied.
Khepri Cafe is passionate about helping our neighbors live healthy, well-balanced lives. They believe in uniting community and are your neighborhoods fun + friendly go-to.
Ina Mae Tavern is a funky outpost with a New Orleans vibe, chef-driven fare, live music & specialty retail products.
Jerry's Sandwiches is a an edgy sandwich shop serving ersatz restaurant entrees, obscure regional stuff, and basically anything else on bread and calling it a sandwich.
Try out a rotating menu of sandwiches, wraps, soups and more at The Sandwich Club in Skokie!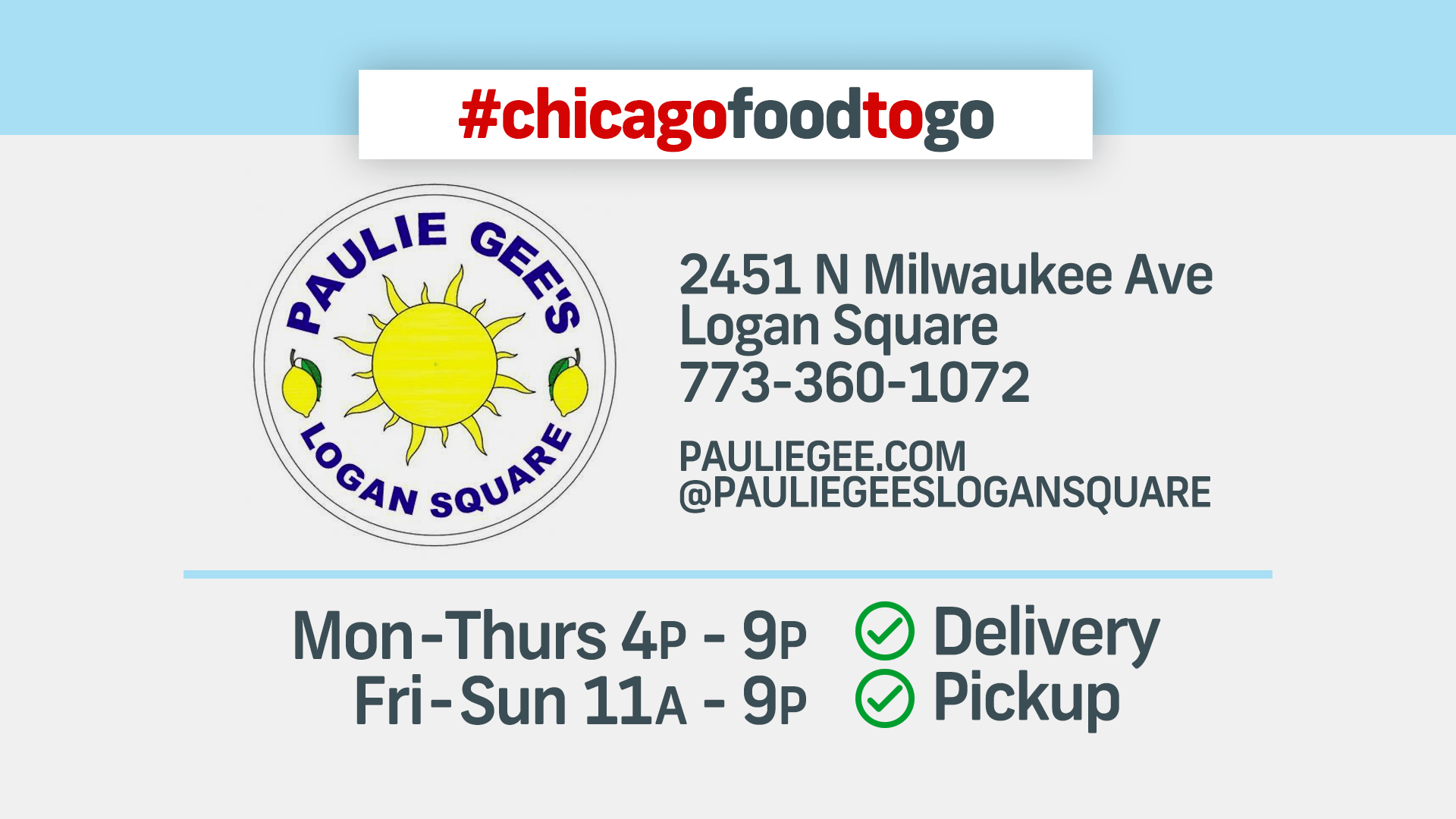 Paulie Gee's is a rustic-chic eatery & bar serving wood-fired pizzas featuring unusual names & gourmet ingredients in Logan Square.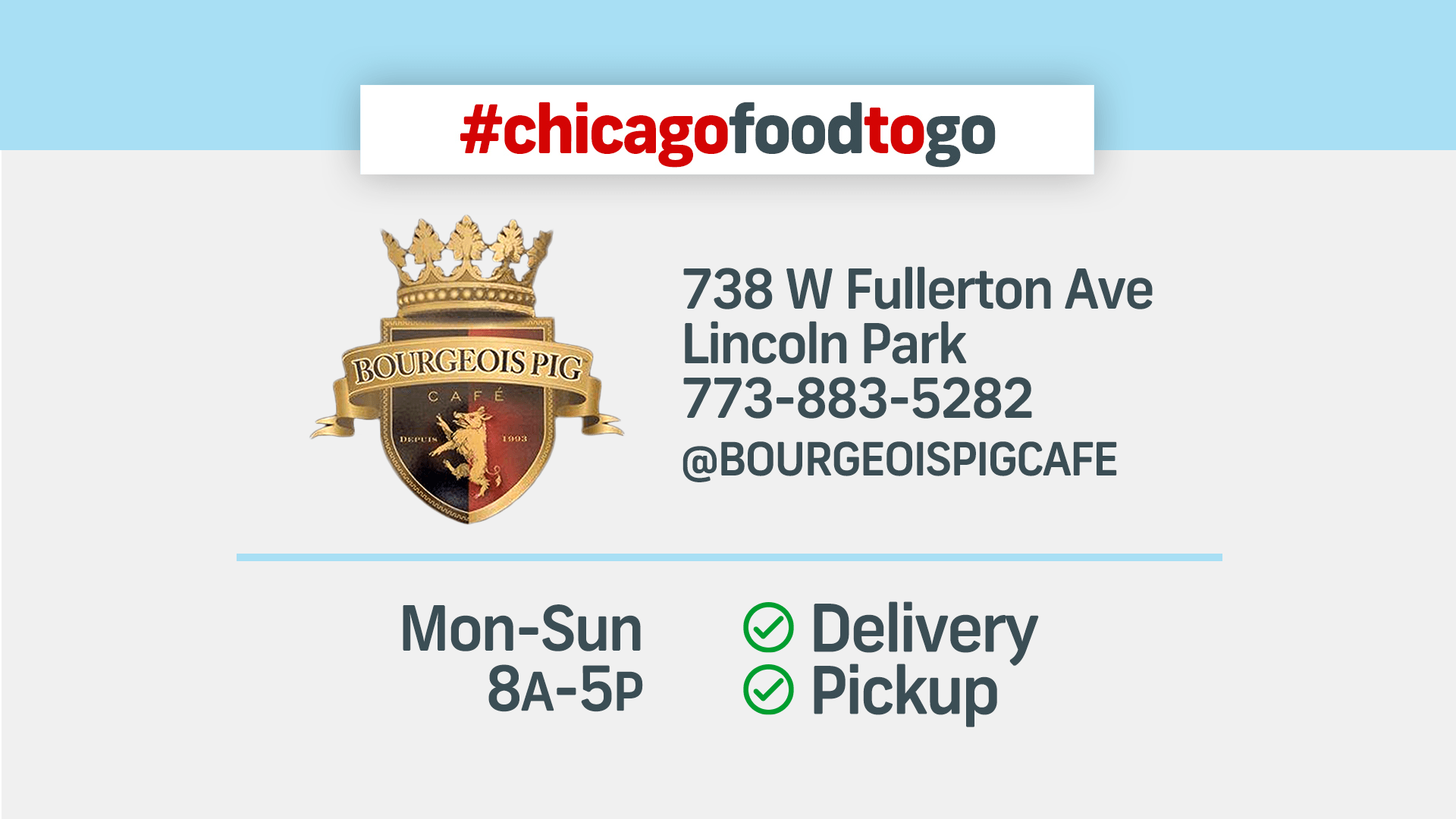 Bourgeois Pig Cafe is a inventive sandwiches (many with literary names), breakfast items & tea cafe in an old row house setting in Lincoln Park.
Victory Italian is an upscale Italian restaurant located in Chicago's River North neighborhood. Learn more about them on their website here.
Located along the Chicago river in the burgeoning Goose Island neighborhood, Azul is an upscale mariscos (seafood) restaurant serving an expansive menu of Latin-inspired fare. The concept aims to combine the ethos of an authentic mariscos restaurant with modern hospitality practices and all the touches of a sophisticated, lively spot.
Baked fresh in small batches throughout the day, Sprinkles are handcrafted from the finest ingredients. They offer cupcakes, cookies, layer cakes and bake boxes. These deliciously sophisticated updates on an American classic are perfect for every occasion.
The Outdoor Cafe is a funky coffee shop & ice cream parlor with both Korean options & banana splits, plus a few panini options!