Caffe Umbria bring a training lab and roastery to Logan Square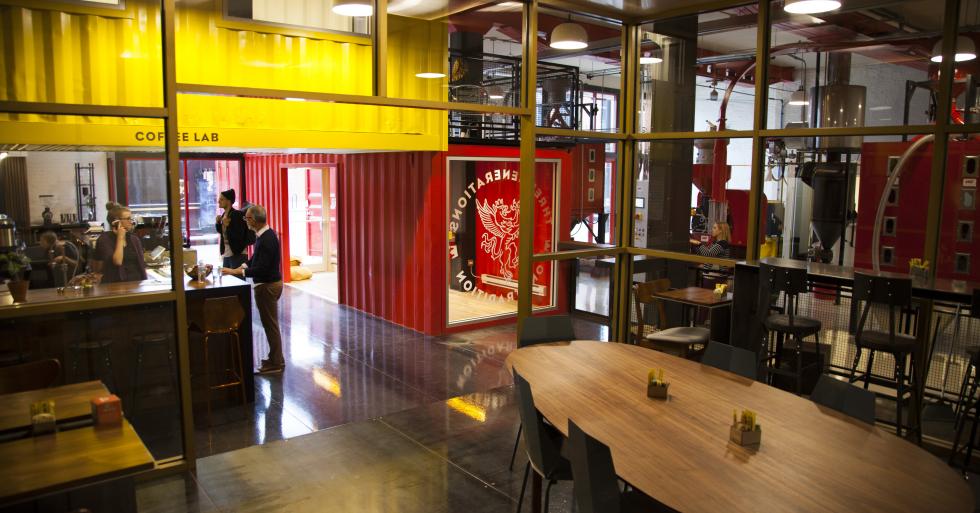 Caffe Umbria is a Seattle-based coffee roaster who opened its first Midwest branch in Chicago back in 2015. Now, the roastery is expanding in the Windy City with a new, 9,000-square-foot training lab, roastery and café in Logan Square.
Master roaster Emanuele Bizzarri said, "With several new wholesale partners in the Chicago area, we saw a need for a new state-of-the-art training lab, roastery, and a second, larger café. We craft excellent coffee, but for us, providing an authentic experience and consistently superior service is equally important; it's what sets Caffe Umbria apart from other roasters."
The new facility will be housed in the former Armitage Avenue Car Barn, located at 2545 W. Armitage Avenue. The warehouse structure will now host a 2,500-square-foot roasting house equipped with a fully automated roaster, along with a café for patrons. Suspended above the café, a shipping container will house the coffee research and training lab.
You can check out the new space on Saturday, December 16, during the café's Neighborhood Appreciation Day. They will donate a portion of the proceeds from sales that day to neighboring Chase Elementary School's S.T.E.A.M. (Science Technology Engineering Art Math) Lab as well as the Goethe Elementary School.