New Co-Host Team Named For The Jam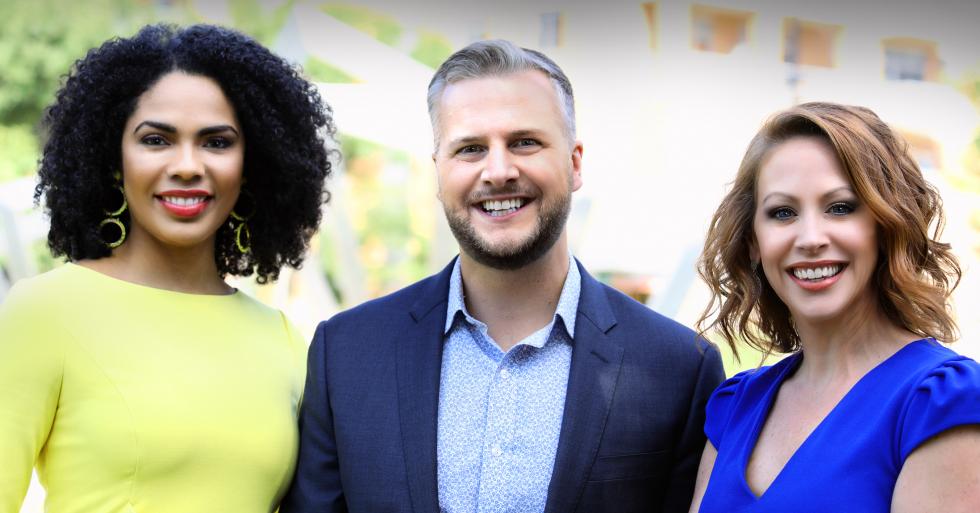 Weigel Broadcasting Co. and CW26 announce a new on-air team for its weekday morning show, The Jam. In mid-September, co-host Felicia Lawrence will be joined in studio by Jon Hansen and veteran Chicago journalist Amy Rutledge.
"It's a new team and a new day for The Jam," said Steve Bailey, Head of Local Programming and Creative for Chicago's New Home for The CW, CW26. "Felicia, Jon and Amy will help evolve and grow the show's unique morning TV news style."
The Jam brings a fresh and innovative local voice to CW26's lineup of syndicated and network programming. All three members of the new team were born and raised in the Chicago area. Felicia Lawrence proudly represents Chicago's historic South Side while Jon Hansen and Amy Rutledge hail from the suburbs; Hansen from Downers Grove and Rutledge from Schaumburg. Rutledge joins The Jam in mid-September after many years as a reporter for WGN-TV. Hansen has been with Weigel Broadcasting since 2015. Lawrence joined Weigel for the launch of The Jam in 2017.
Contributors Carly Henderson, Brandon Pope and Diana Gutierrez will report from the field. Afua Owusu is the Executive Producer of The Jam.
The Jam airs live weekdays from 6 a.m.- 8 a.m. on Chicago's New Home for The CW, CW26 seen on Channel 26, Comcast 183, RCN 606, Dish 26, DirecTV 26, U-Verse 1010 and WOW 207. It is also simulcast on The U which is seen on Channel 48.1 and 26.2, Comcast 230|360, RCN 610, WOW 170, Dish 48 and U-Verse 24. The Jam is also available via a live stream at thejamtvshow.com