Glad to Be Grad 2021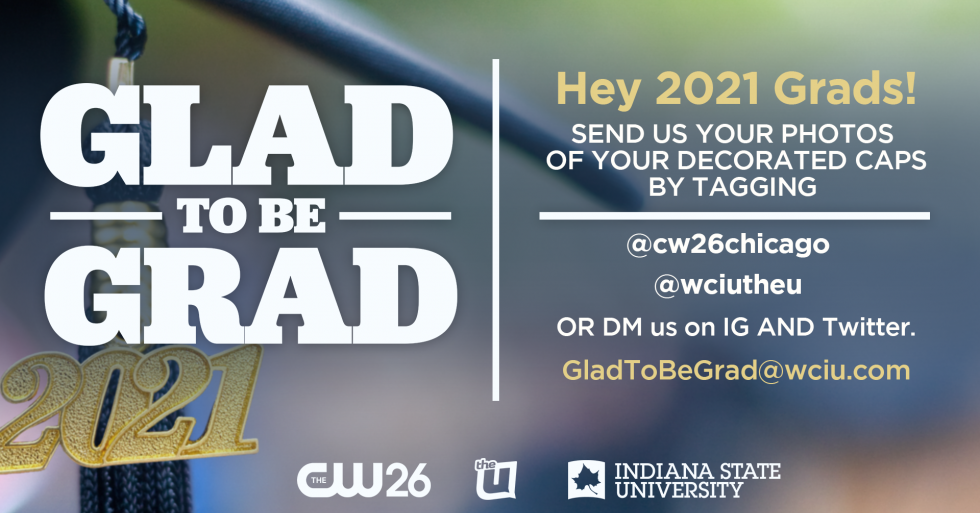 Hey 2021 Grads! It's almost time to walk across that stage and move that tassel over. But before you toss your cap in the air, we want to see how you decorated your cap before your big day!
Be sure to send us your photos of your decorated caps by tagging:
@cw26chicago and @wciutheu on Instagram, DM us on Intsagram & Twitter or email us at GladToBeGrad@wciu.com.
Glad to be Grad is sponsored by Indiana State University. There's More to Blue.