Change Is Coming To Antenna Viewers on October 18th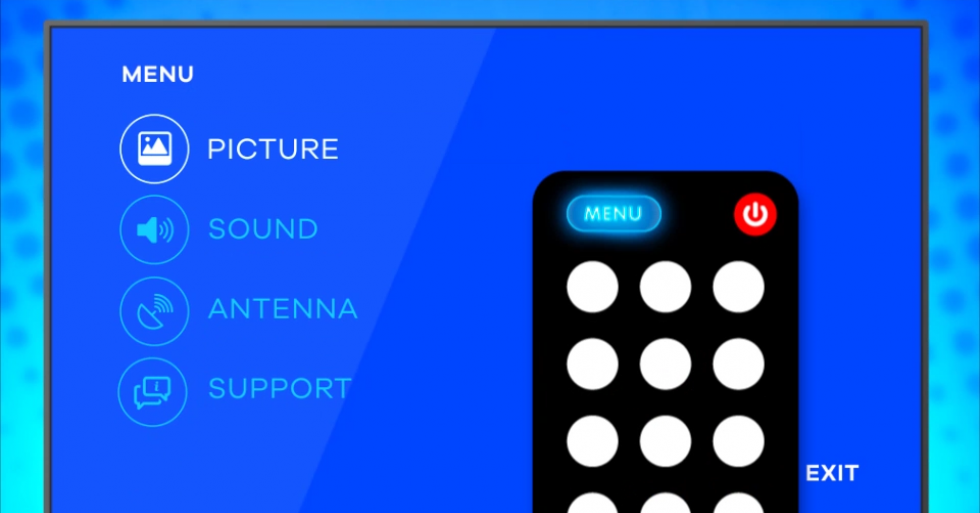 Television is the choice of many for news, weather, emergency information, and entertainment. Very soon, many TV stations will be moving to new frequencies in order to provide more channels for wireless broadband services.
On Friday, October 18, many of the local Chicago television stations will move to a new broadcast frequency. If you use an antenna to watch CW26 (26.1), The U (48.1 & 26.2), MeTV (23.1 & 26.3), H&I (26.4 & 23.2), Bounce (26.5), Decades (48.4 & 26.6) and Start TV (48.2), you will need to do a simple rescan to watch your favorite entertainment programs, local news and sports without interruption.
Why are these stations moving frequencies?
Wireless internet shares the same broadcast spectrum as over-the-air television stations. In 2012, Congress authorized the Federal Communications Commission (FCC) to auction off broadcast TV frequencies – or airwaves – and reallocate or "repack" broadcast TV frequencies, to make more airwaves available for wireless services throughout the country. Nearly 1,000 television stations nationwide will be moving to new frequencies to make room for wireless internet carriers. Television stations in our area will be making the frequency change on Friday, October 18.
How does it impact me and what do I need to do?
If you rely on an antenna to receive free, over-the-air TV, you will need to rescan your TV on the morning of Friday, October 18 to continue to watch programs, news, and sports on all Weigel Broadcasting Co. stations and its sub-channels. If you subscribe to a pay-TV service – such as cable or satellite – you do not need to do anything.
How will I know when to rescan?
When you tune to any of our stations that day and don't see a picture or see a message that says "No Signal", you should perform the rescan.
How do I rescan my television?
Rescanning is a simple process. All you need is your TV remote and these general steps to guide you through the process.
1. Using your television's remote control, press the Menu or Settings option.
Note: a "Smart TV" may have a smart button that must be used to access the settings menu. It will generally have the manufacturer's logo on it.
2. Locate Channels or Tuner Set Up option.
3. Check the menu for an option of Antenna Type or Connection Type followed by either Antenna or Cable.
4. Make sure that the designated setting is Antenna
5. From the menu, choose Digital Channel Search (based on the manufacturer, alternate choices may include Channel Scan, Channel Search or Auto program.)
6. Allow the TV to complete the search. During the search, you will see a bar listing how many channels have been found.
7. Once complete, confirm the menu prompt, then press an exit or quit option.
NOTE: All TV manufacturers differ, so menu options, wording, and other items may vary. The best way to complete the channel scan is to refer to the TV owner's manual.
Will stations be seen on new channel numbers?
While the broadcast frequency will change, all Weigel Broadcasting Co. stations will be seen on the same channels as prior to the change.
Weigel Broadcasting Co.'s Over the Air Channel Position Guide
WCIU, CW26 Channel 26.1
WMEU, The U Channel 48.1 and 26.2
WWME, MeTV Channel 23 and 26.3
H&I 26.4 & 23.2
Bounce 26.5
Decades 48.4 & 26.6
Start TV 48.2
How can I get help with rescanning?
You have many options available for help. 1.) You can watch the video on our website that will give you an overview of the process. 2.) You can consult the owner's manual for your television for more detailed instructions on how to run a channel scan, or contact customer service for your TV or converter box manufacturer. The www.tvanswers.org/rescan.asp website has a list of rescanning procedures specific to different television manufactures. 3.) You can visit www.FCC.gov/TVrescan for more rescan instructions. 4.) Call the FCC Consumer hotline at 1-888-225-5322.
For more information about the FCC mandated television station frequency changes visit: www.tvanswers.org/rescan.asp or www.FCC.gov/TVrescan. Viewers who need assistance or have questions may also contact the FCC call center toll-free by dialing 1-888-CALLFCC (1-888-225-5322) and pressing "6" to speak to a help desk representative. The call center is staffed from 8:00 a.m. to 1:00 a.m. Eastern time, seven days a week, to enable consumers throughout the country to obtain assistance during evening and weekend hours.
What if I am having trouble getting the station now?
If you are an over the air viewer, our broadcast signal may be impacted by ongoing transmitter work and varying power levels. This has led to some disruption in service for over the air viewers only. On Friday, October 18, please rescan your television and in most areas the signal should be improved. Please use the contact us form to add your name to reminder list for October 18.