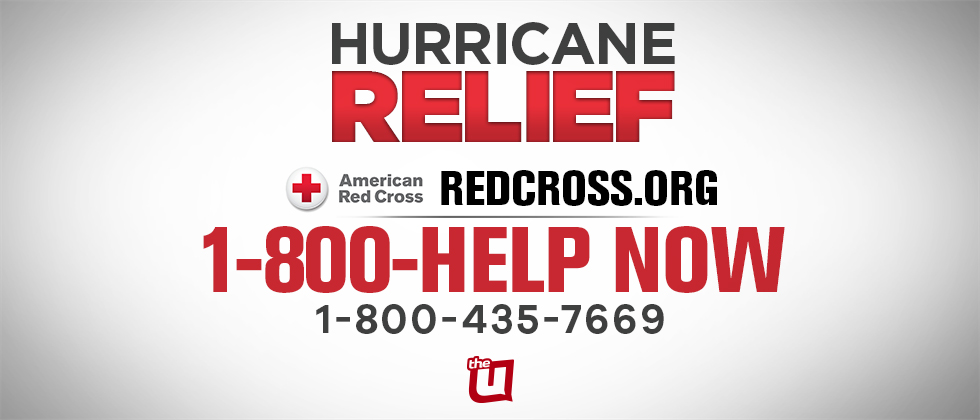 The U Supports Harvey and Irma Victims
WCIU, The U is standing with Chicago in support of Hurricane Harvey and Hurricane Irma victims. This is a time where the work of many is needed to ease the hardships of others, and we want to make sure you have the opportunity to get involved.
Here's how you can help!
Below is a list of charities you can donate to in support of relief and rebuilding efforts for areas impacted by the storms:
American Red Cross - Accepting donations online and by texting HARVEY to 90999 to donate $10.
Salvation Army - Donations can be made online, or by calling 1-800-SAL-ARMY (1-800-725-2769) or texting STORM to 51555.
All Hands Volunteers - Working on damaged homes and removing debris after the storm.
Lions Clubs International Foundation - Provides life-saving supplies of food, water, blankets and other necessities to impacted areas.
St. Bernard Project (SBP) - National disaster recovery nonprofit that conducts damage assessments and helps residents rebuild.
AmeriCares - Takes medicine and supplies to survivors.

American Society for the Prevention of Cruelty to Animals (ASPCA) - ASPCA conducts search-and-rescue missions, managing an emergency animal shelter and working to reunite families with their displaced pets.