What you missed at Riot Fest 2017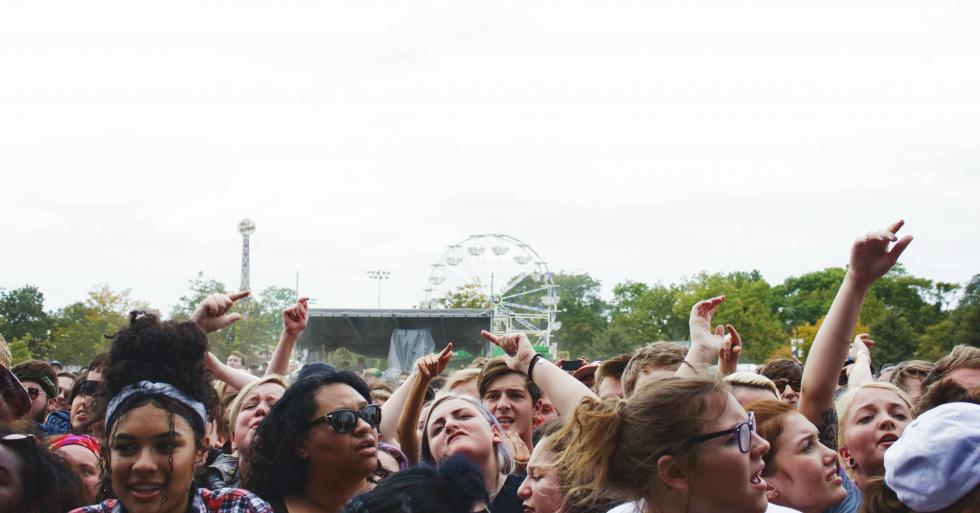 Although Lollapalooza might be the most well-known and largest music events of the season, Riot Fest is slowly but surely gaining momentum. A festival dreamed up and organized by the late Sean McKeough and a group of local music aficionados takes over Douglas Park the third weekend of September. The grounds are enclosed by local restaurant vendors, DIY artists' shops and ways to give back to the community. Not to mention, there is a full-on carnival that runs all day long.  
With a schedule mainly composed of a variety of bands on the "punk" spectrum, there are certainly a few fresh gems hidden in between the lines. But make no mistake; Riot Fest isn't just about celebrating the end of summer, the love of volume, and the opportunity to shove your face with corn dogs and funnel cakes before riding the tilt-a-wheel.
From the success of Riot Fest's past years came the creation of the Riot Fest Foundation, an effort to "rally musicians and fans to awake passions, amplify dreams, and enhance underserved communities by fostering creative development, supporting charitable organizations and through civic endeavors," as stated on its website. The foundation has provided grants to areas where children would normally be raised without the opportunity to explore "arts, education, community development, civic leadership and other charitable causes." Currently, its main focus is assisting the underserved North and South Lawndale communities of Chicago.
Riot Fest also cares about the planet. They know that Douglas Park takes a beating between the crushed cans, Doc Marten boots and circle pits. The organizers wanted to make sure they pitched in on the clean-up efforts. As each attendee walked in, they were handed a map of the grounds with bright yellow print at the very bottom of the last page. It was here that they offered unlimited, free, one-day-per-bag entry to next year's' fest. In between artists' sets, determined groups of fans, armed with gallon-sized Ziplock bags and plastic gloves, could be found picking up water bottle caps, cigarette butts, ripped up concert fliers, discarded entry tickets and anything else that would normally be destructive to the wildlife in the park. 
Below are pictures of the carefree crowd and music performances. Some notable acts that unfortunately were unable to make our feature due to press issues were Wu-Tang Clan, Prophets of Rage and Vic Mensa.  
Photos: @Mark Weissmann