Meet this Sunday's community conversation guests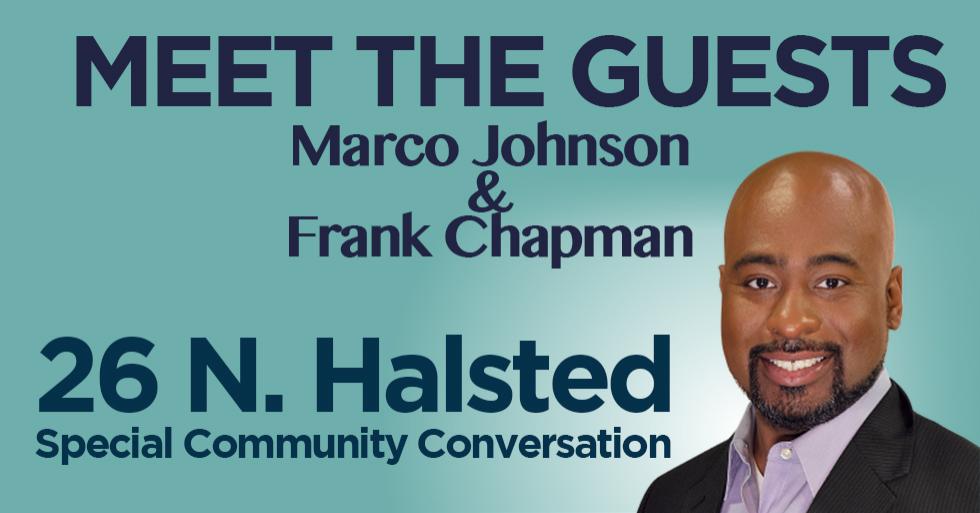 This Sunday on The U, George Blaise will host a special edition of his weekly public affairs program 26 N. Halsted. The episode will focus on the issue of escalating public outrage in the wake of several recent high-profile police-involved shootings.
Retired Chicago Police officer Marco Johnson is first up in joining the conversation. Johnson is actively involved in mentoring youth and dedicated to the future of children. His hands-on youth sports camp and youth programs provide at-risk children additional education and support. Johnson founded the GoFundMe campaign Stomping Out Drugs, which is run by a group of devoted police officers. Their mission is to "eliminate gangs, decrease the violence in our communities and give at-risk inner-city children a positive alternative to drugs and gang life."
Field organizer for the Chicago Alliance Against Racist and Political Repression (CAARPR) Frank Chapman will also join the conversation. One of the main campaigns of CAARPR is to stop police crime and enact an elected Civilian Police Accountability Council (CPAC). Chapman says, "Police crimes will continue until the City Council puts the power to control all aspects of police policy and practice into the hands of the people." He believes electing a CPAC will propose ordinance and, in-turn, end police crime.
Tune in to this special edition of 26 N. Halsted with George Blaise on Sunday, July 17, 2016, at 7PM on WCIU, The U.