Barack Obama delivers farewell address in Chicago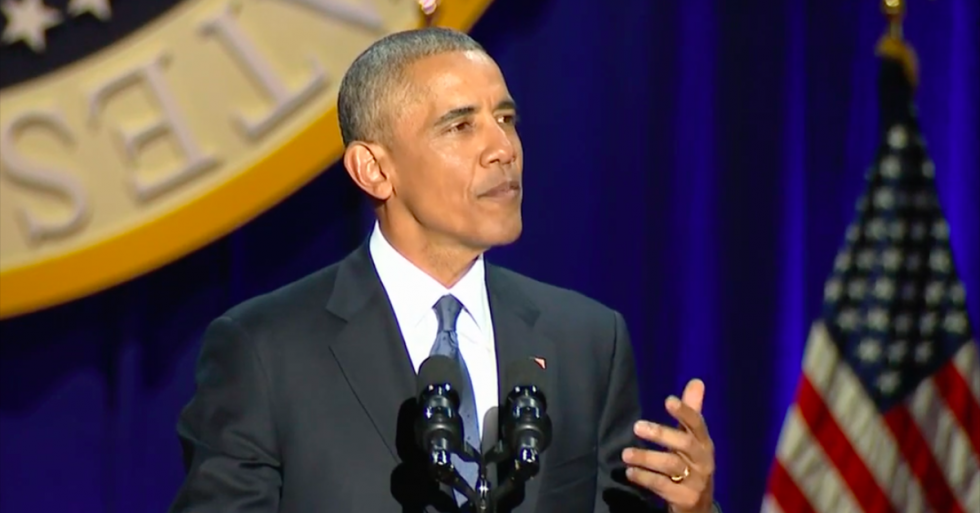 President Barack Obama said goodbye to the nation in a farewell address right here in Chicago last night. In the speech, delivered to a packed crowd at McCormick Place, Obama summarized his eight years of presidency, and told his supporters to look brightly towards the future.
"I am asking you to believe. Not in my ability to bring about change – but in yours," Obama said.
The speech touched on many topics that were key to the Obama administration, from the importance of science and reason, to marriage equality, to race politics in America and back to the president's gratitude for his family, staff and Vice President, Joe Biden.
"Not just because you have been a great vice president, but because in the bargain, I gained a brother," Obama said of Biden. "Your friendship has been one of the great joys of our life."
Obama's return to Chicago was fitting: This is where he began his political career as a community organizer on the South Side, and it's where he delivered his victory speech when he won the presidency back in 2008.
The sweetest moment of the night came when Obama addressed his wife, Michelle.
"For the past twenty-five years, you've been not only my wife and mother of my children, but my best friend," the president said through tears. "You took on a role you didn't ask for and made it your own with grace and grit and style and good humor."
He went on to commend his daughters, Malia and Sasha, for not only growing into smart and beautiful young women, but for being "kind and thoughtful and full of passion."
Watch more highlights from Obama's farewell address in the clip below.