A Wisconsin-themed fest is rolling through Chicago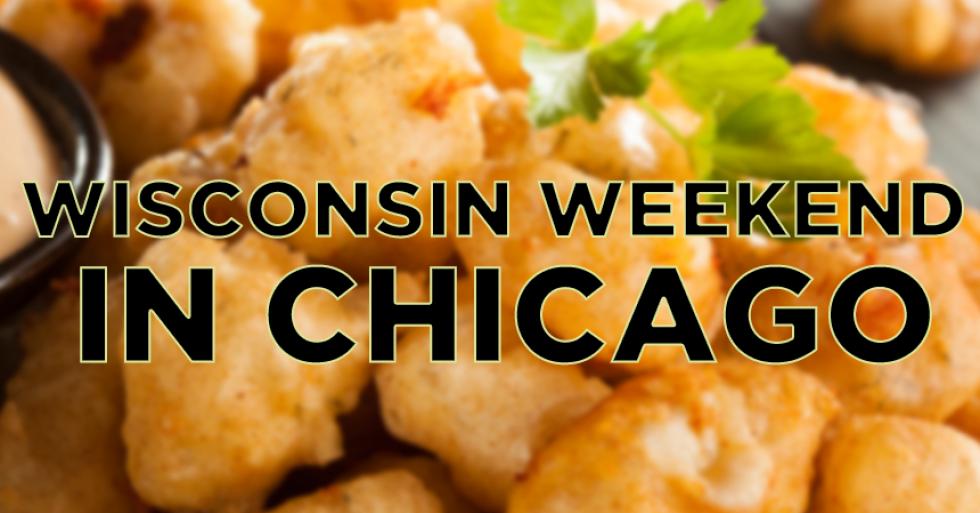 Putting your bad blood with the Green Bay Packers aside, our neighbors to the north have a lot to offer. Beyond cheese curds, New Glarus Brewing Co. and beer-soaked brats, Wisconsin is home to some unbelievably beautiful cities. But also, cheese curds. A mutual appreciation for dairy and beer isn't the only thing Illinoisans and Wisconsinites have in common, and the folks at the Wisconsin Department of Tourism are aiming to prove that through a three-part event called Wisconsin Weekend in Chicago, heading to town Thursday through Sunday.
"What we hope to give the folks in Chicago is two things. One is just a reminder that we're in your backyard. We're an hour and a half away ... and it's a world away," said Stephanie Klett, secretary of the Wisconsin Department of Tourism. "And we really want people to remember what makes Wisconsin unique—life can slow down for you here. And people care that you're here."
Wisconsin Weekend in Chicago will offer curated events at Sconnie-loving venues Millie's Supper Club, Will's Northwoods Inn and Fatpour Tap Works. But make no mistake about it, you don't have to don green and gold to take part. Everyone is invited to delight in all that Wisconsin has to offer—even Bears fans.
Click here to see what's in store.