A real riot: Riot Fest 2016 recap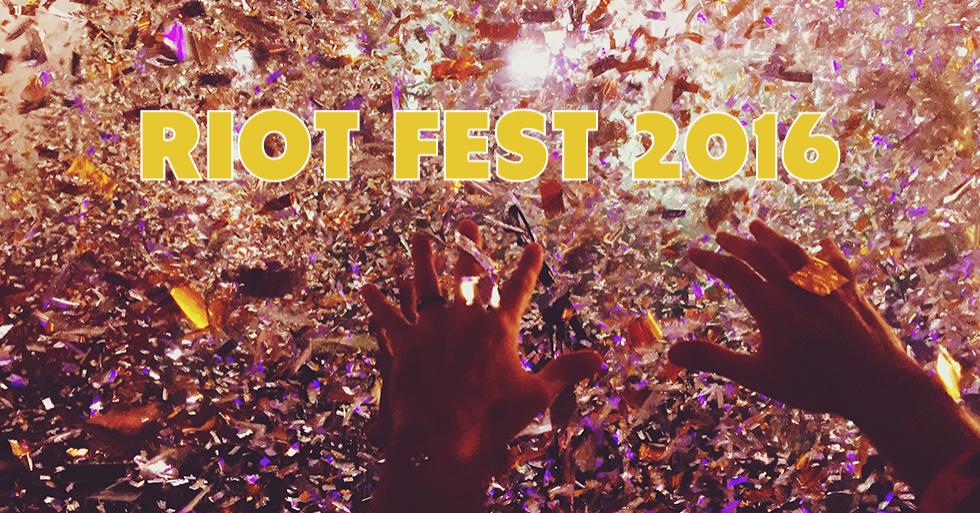 It always rains on Riot Fest weekend. Look back at some weather stats and you'll see that rain tends to accompany the nostalgic emo aesthetic that Riot Fest is known for. (Rain and emo music? How fitting.) While it did rain this year, luckily it was only a drizzle. Only a drizzle in the middle of the night on Friday at that — not enough to put a damper on 2016's Riot Fest and Carnival in Chicago.
This year, the familiar carnival décor that Riot Fest goers usually expect to experience was toned down. Instead of the carnival atmosphere scattered throughout the fest, it was mainly contained to a corner of Douglas Park. Not to worry though, a bright, colorful Ferris wheel was still on display and open for business.
The carnival wasn't the only thing that was contained. Stages seemed to be much closer together this year, providing entertaining mash-ups when walking between stages. I distinctly recall laughing at the mashup of the Descendants' "Clean Sheets" colliding with Brand New's "Okay I Believe You, But My Tommy Gun Don't." Another memorable mashup was Death Cab for Cutie's "Marching Bands of Manhattan" with a dense Nas jam. Death Cab also paid tribute to the Descendants by weaving their tune "Silly Girl" into their iconic single "I Will Follow You into the Dark."
In other Riot Fest news, Motion City Soundtrack played their second-to-last show. Ever. Second only to the ultimate Riot Fest after-show at the Metro late Sunday night. Morrissey made Douglas Park go vegan. But only during his two-hour set, which he started 30-minutes behind schedule. No one is terribly surprised at either of these details, though.
So, while it did sprinkle a bit, that didn't ruin the weekend. All and all, Riot Fest was a real riot. (Pardon our terrible pun).