Mamby on the Beach delivers surprise guests and stunning sunsets in its second year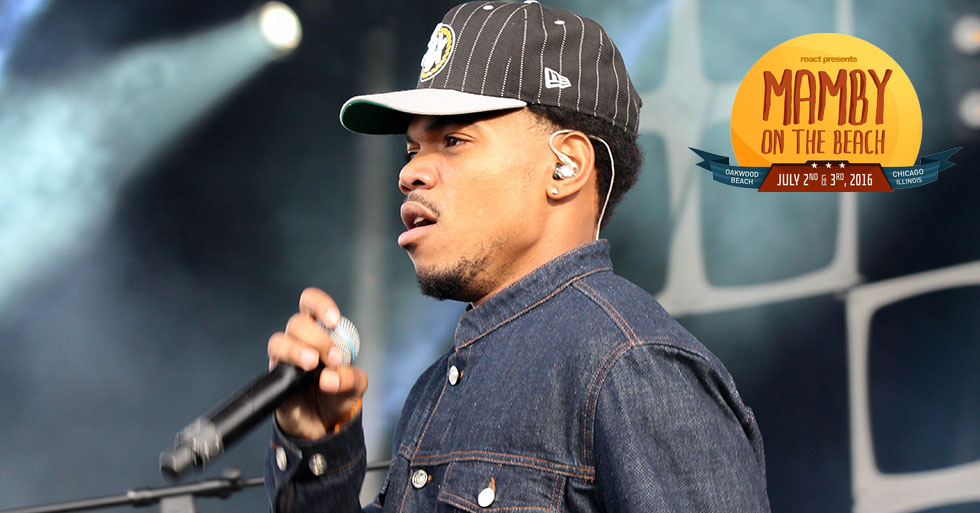 There's only one Chicago music festival you can listen to your favorite bands on dry land then run into Lake Michigan for a quick dip. Leading into the city's Fourth of July celebrations, Mamby on the Beach returned for its second year on the South Side at Oakwood–41st Street Beach.
Mamby-goers were graced with providential rain-free weather and two breathtaking sunsets over the skyline that had everyone pulling out their phones for epic Snapchats. But there was more on display than blissful scenes and exhilarating music at Mamby. The fest was lined with well-liked food trucks, including Cheesie's, Harold's Wings and Da Lobsta. Mamby also offered morning yoga sessions, intensifying volleyball matches and jaw-dropping fire-breathing acts.
The two main stages served up back-to-back eclectic artists that made Chicagoans dance barefoot on the beachfront all weekend long. Fans pranced through sand from the Beach Stage to the Park Stage to catch their must-see artists. Atmosphere, Milky Chance and Chromeo were among fan favorites.
One performance in particular stood out. After LIDO's impressive set on Saturday at the Park Stage, he called his close Chicago friends to join him in the spotlight — cue Chance the Rapper and Towkio. The crowd erupted in jubilation as the trio closed LIDO's set with electrifying hits. The energy continued into the night, and Mamby on the Beach made our ever-growing list of must-see Chicago music festivals.