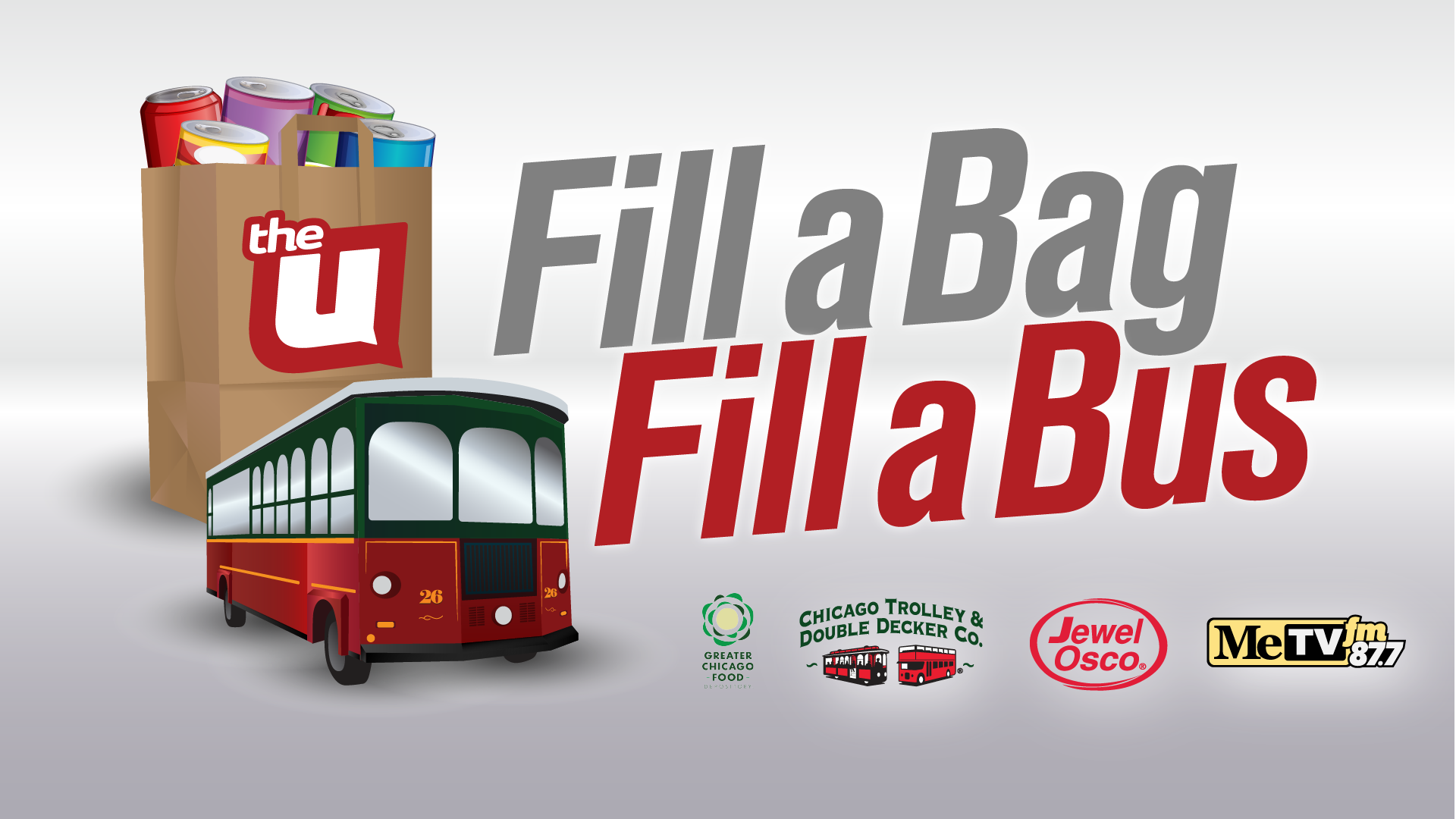 FILL A BAG, FILL A BUS. HELP US FIGHT HUNGER THIS SUMMER!
On May 22, WCIU, The U joined forces with Jewel-Osco, Greater Chicago Food Depository (GCFD), Chicago Trolley & Double Decker Co and MeTV FM for our bi-annual event FILL A BAG - FILL A BUS to help distribute over 10,000 meals to those in need across Cook County!
Children in Cook County who rely on school lunches for their meals experience a higher risk of hunger during the summer months. Their families need help and the Greater Chicago Food Depository is where they turn to for assistance. GCFD distributed more than 480,000 meals in partnership with 245 Summer Meal sites during the summer of 2018. WCIU, The U and its partners are committed to help stock those shelves!
You can still help! Online monetary donations are open through the rest of the week!
Help us in the fight against hunger. People helping people. It's that simple.