The CW Orders Two New Series
January 23, 2020 3:36PM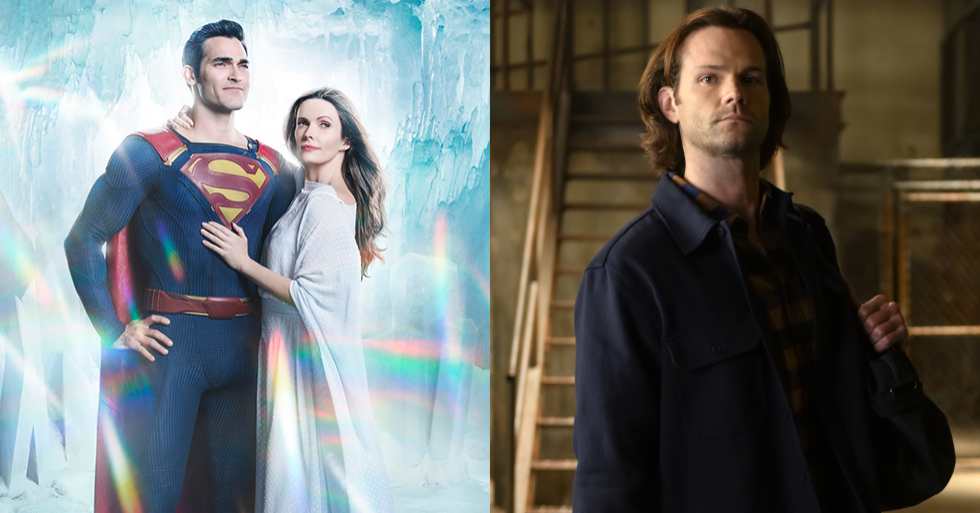 The CW has picked up two new series, Superman & Lois, starring Supergirl's Tyler Hoechlin and Elizabeth Tulloch, and Walker, a reimagination of Walker, Texas Ranger, with Supernatural's Jared Padalecki.
This news comes shortly after The CW announced they are renewing all thirteen scripted series that are not ending this year.
What does that mean for you?
It means even more of the shows you love! 
While we don't know how Superman & Lois will fit into the Arrowverse or when we can expect to see Walker, it's reassuring to know that we will be seeing more of Jared Padalecki on our television even after Supernatural comes to an end later this year.
Here's what we know so far about both of these new series coming to The CW...
SUPERMAN & LOIS stars Tyler Hoechlin and Elizabeth Tulloch as the world's most famous Super Hero and comic books' most famous journalist as they deal with all the stress, pressures and complexities that come with being working parents in today's society. Both Hoechlin and Tulloch have already appeared as these iconic characters in multiple episodes of The CW's DC Super Hero series, including this season's Crisis on Infinite Earths Crossover event.
WALKER, a reimagining of the long-running series Walker, Texas Ranger, stars Jared Padalecki as Cordell Walker, a widower and father of two with his own moral code, who returns home to Austin after being undercover for two years, only to discover there's harder work to be done at home. He'll attempt to reconnect with his children, navigate clashes with his family, and find unexpected common ground with his new partner (one of the first women in Texas Rangers' history) while growing increasingly suspicious about the circumstances surrounding his wife's death.
Stay tuned for more news and updates on when you can expect to see these new shows and more coming to TV.