Don't Wait, Vaccinate.
March 15, 2021 6:00AM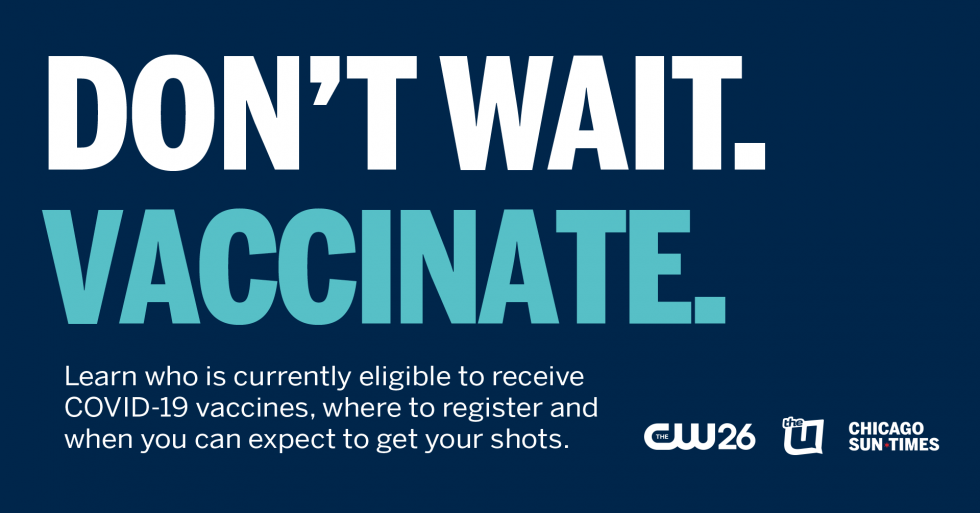 CW26 and The Chicago Sun-Times are teaming up to bring you up-to-date, reliable information on the COVID-19 vaccine from state health officials. Find everything you need to know from how to register to where you can receive your vaccine from the trusted reporters of the Chicago Sun-Times by visiting the Coronavirus Vaccine News page and make sure you bookmark this page to see all of the content from The Jam.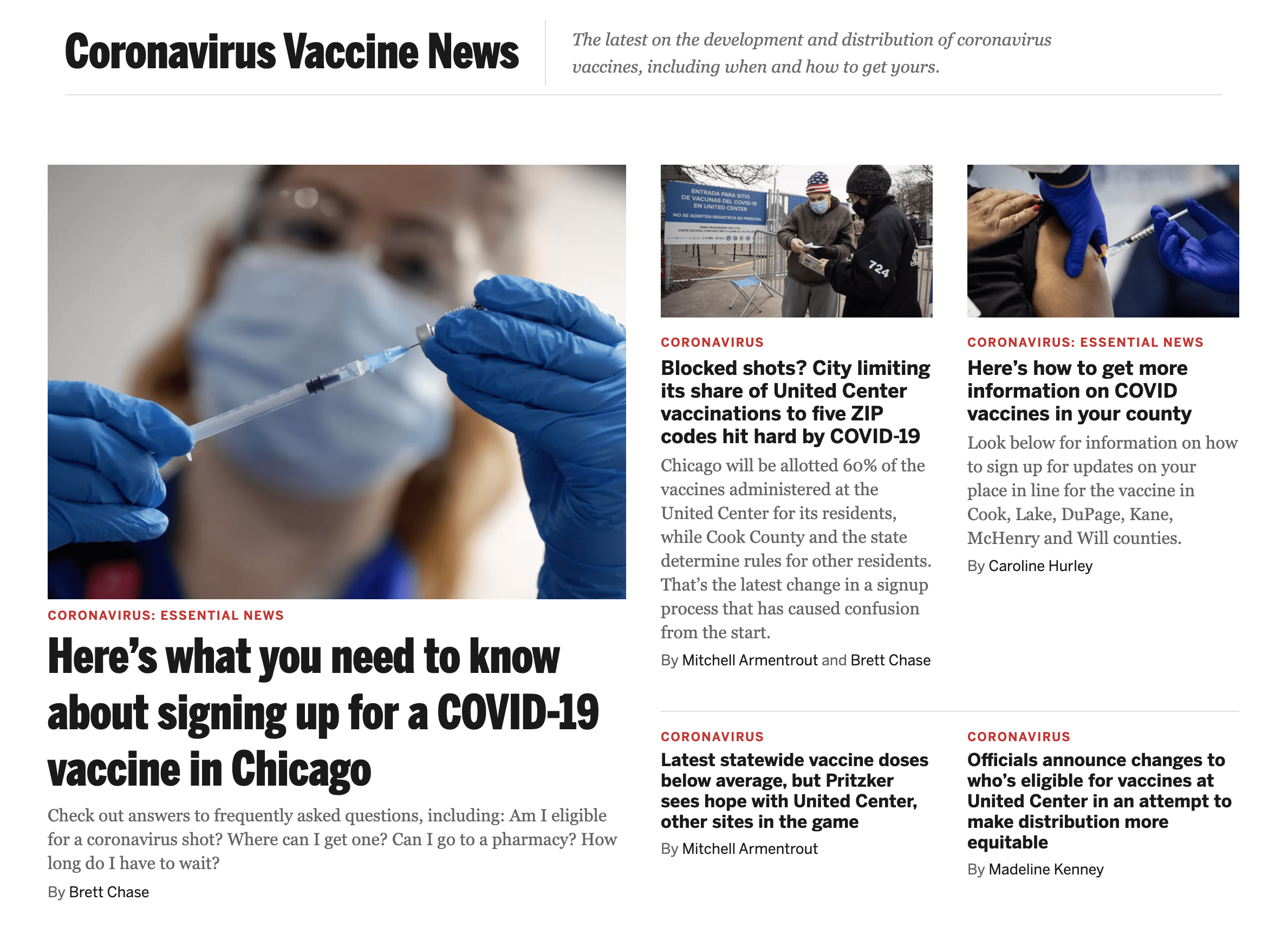 We're working together to give you the facts that can protect you and your family. It's critical that each of us step up, do our part but most importantly stay informed.  Don't wait. Vaccinate.