CW26 Holiday Specials for You and the Family
December 21, 2021 11:08AM
The air is cold and crisp and there is nothing better than cozying up on the couch under a blanket to watch holiday feel good TV!  CW26 is here to help you get into the holiday spirit with Christmas carols, special holiday episodes, movies, and more!
BEEBO SAVES CHRISTMAS: December 21 at 7P 
Everyone's favorite fuzzy toy-turned furry god will once again be a hero as he tries to save Christmas in the all-new animated one-hour special.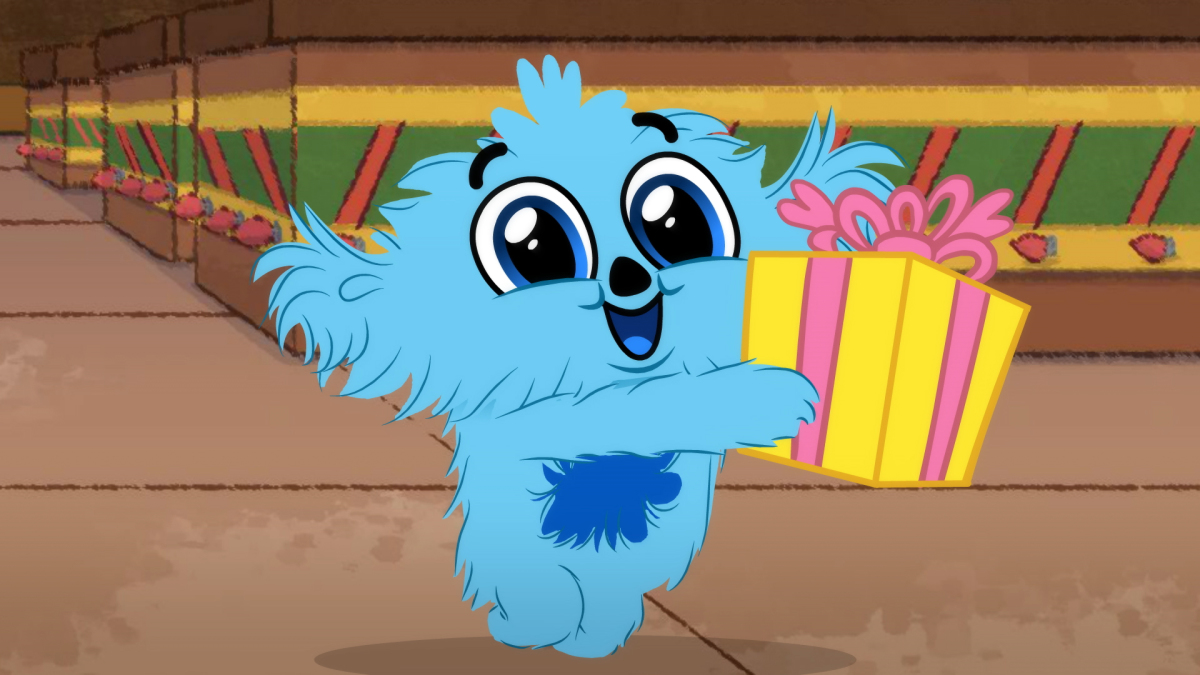 GREATEST HOLIDAY COMMERCIALS COUNTDOWN 2021: December 21 at 8P 
This holiday special will countdown the 12 best holiday commercials ever – one for each of the 12 days of Christmas.  In addition to the top 12, the special features other great commercials from both the U.S. and abroad, that capture the true spirit of the holiday season – from the heartfelt to the hilarious, from the outstanding to the ridiculous.
GRANDMA GOT RUN OVER BY A REINDEER:  December 22 at 7P
Based on the hit song that became a timeless holiday classic, this wild, wacky and heartwarming adventure features young Jake Spankenheimer on the quest of a lifetime to track down his missing Grandma on Christmas Eve and prove that Santa Claus is indeed real.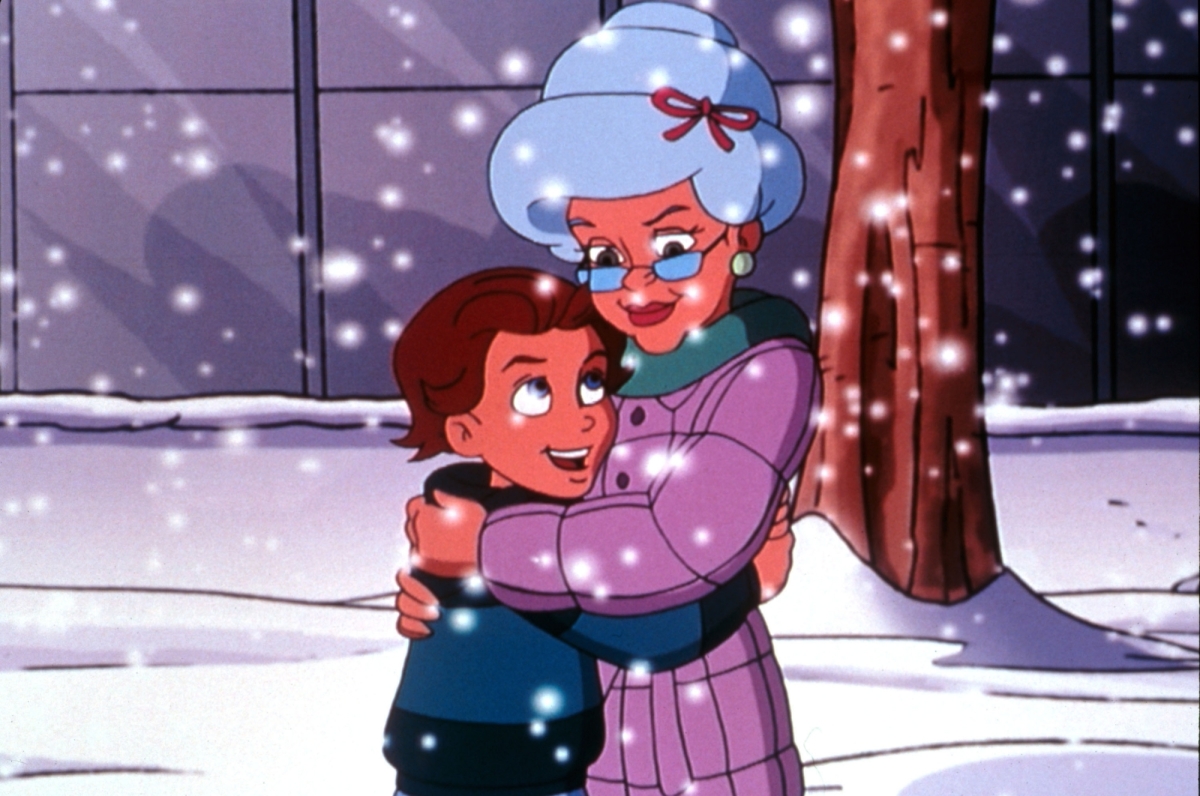 Masters of Illusion: Christmas Magic 202" — Wednesday, December 22 at 8P
This one-hour special features some of today's hottest magicians, along with a dose of holiday magic. The special is hosted by Dean Cain. 


Christmas Around the World:  Friday, December 24 at 7P

From medieval to modern, unique Christmas experiences are found throughout the world. In this two-hour special, Dean Cain and Laura McKenzie will take you on a stroll down the beautiful streets of London, the origination of the quintessential Christmas story, Charles Dickens' "A Christmas Carol." They will transport you to Australia to view the "Santa On The Run" event, ski indoors in Dubai, watch the penguins come to the shore in South Africa, bring the party outside with bonfires in Spain, and celebrate for almost a month in Mexico! Feast your eyes on worldly culinary delights, activities, and history all while enjoying some holiday performances by Garrett Clayton, Brandon Rogers, Mikalah Gordon, Elliott Yamin, Luys (Light) Vocal Quartet, Edgar Dance Ensemble, Vahagn Drum Ensemble, triple Olympic® gold medalist and ice dancing champion Tatiana Navka, Russian-American ice dancer Peter Tchernyshev, Russian ice dancer Roman Kostomarov, Rassvet (Sunrise) Dance Ensemble, magician Mai Uyên. Co-hosts Elizabeth Stanton and Montel Williams join the festivities with commentary from around the globe.
iHEARTRADIO JINGLE BALL 2021: December 25 at 7P 
A 90-minute holiday music event that celebrates the season with performances by the year's biggest recording artists. This star-studded concert event will feature performances from many of today's hottest musical stars.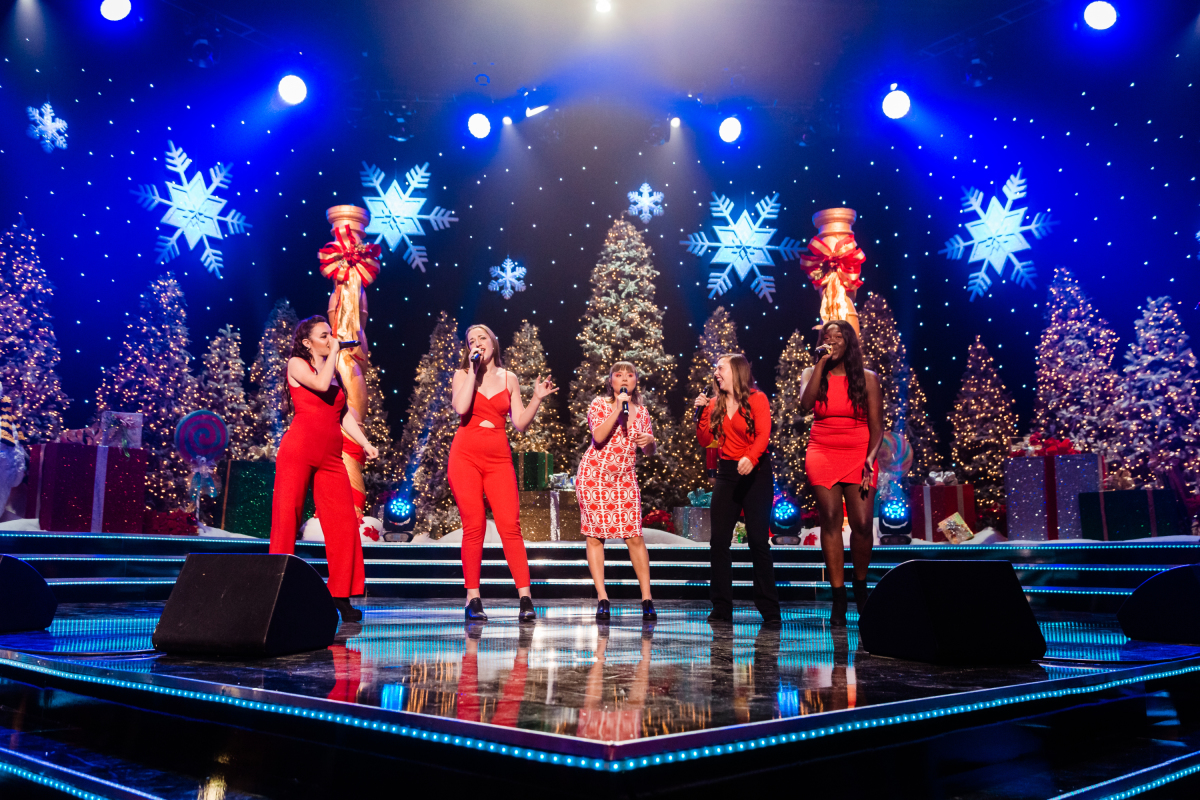 POPSTAR'S BEST OF 2021: December 28 at 7P 
Presented by Associated Television International, host Elizabeth Stanton will count down the greatest and most memorable moments and trends of 2021 based on polls from Popstar Magazine.  
DOGS OF THE YEAR 2021: December 29 at 7P 
Returns with an all-new cast of characters to charm their way into our hearts.  Hosted by Kevin Frazer and Keltie Knight, this special highlights the most amazing dog stories of 2021.
iHEARTRADIO MUSIC FESTIVAL – NIGHT 1: December 30 at 7P 
The legendary concert event, filmed over two nights at Las Vegas' T-Mobile Arena, features performances by some of the biggest names in the music industry. Hosted by Ryan Seacrest ("On Air with Ryan Seacrest"), the iconic lineup of musical acts scheduled to perform includes Dua Lipa, Coldplay, Billie Eilish, Weezer, Finneas, Nelly, Darius Rucker, Walker Hayes, Cheap Trick, Florida Georgia Line, and more.
iHEARTRADIO MUSIC FESTIVAL – NIGHT 2: December 31 at 7P 
The legendary concert event, filmed over two nights at Las Vegas' T-Mobile Arena, features performances by some of the biggest names in the music industry. Hosted by Ryan Seacrest ("On Air with Ryan Seacrest"), the iconic lineup of musical acts scheduled to perform includes The Kid LAROI, DuaLipa, Khalid, Tate McRae, Journey, Coldplay, Lil Baby, Nelly, Sam Hunt, J.Cole, Billie Eilish,and more