Next Week On The Tamron Hall Show
July 10, 2020 10:14AM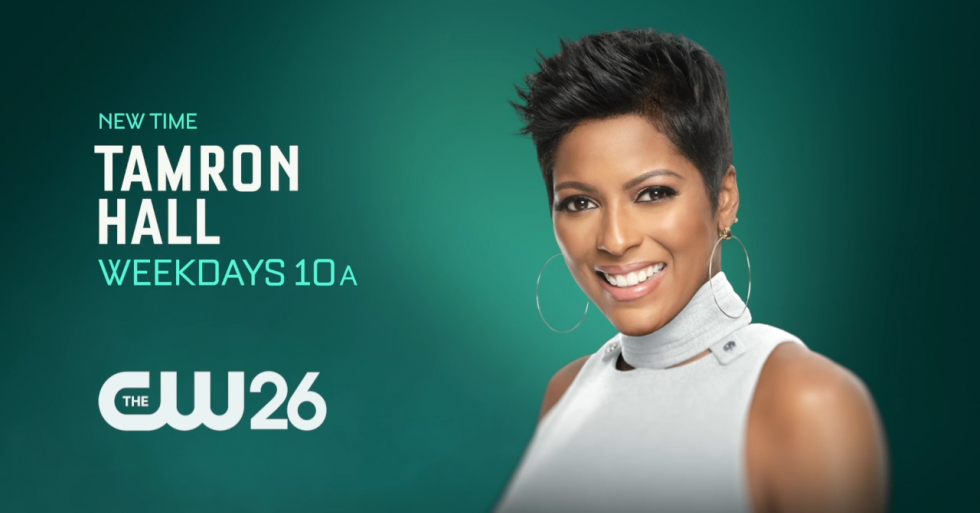 See what is coming up next week on The Tamron Hall Show...
Monday, July 13th
"Tune In to Win – Hot Summer Giveaways" continues as Tamron and lifestyle expert Danny Seo surprise Tam Fam members in desperate need of home office quarantine makeovers! Viewers at home will have the chance to win big alongside the deserving and unsuspecting show guests.
Tuesday, July 14th
(Orginal broadcast: 5/12)
Explore small towns in America fighting for survival, including Tamron's hometown of Luling, Texas. Tamron goes over how restaurants in small towns are surviving; a doctor who is running a mobile health care clinic in Appalachia; and the 4th generation farmer who fears he is running out of funds. Plus, inside the hardest-hit community in rural America – the Navajo Nation. 
Wednesday, July 15th 
(Original broadcast: 5/13)
Love during Lockdown: creative weddings while in quarantine, including a virtual wedding officiated by Tamron during the show; celebrity wedding planner Jung Lee gives a virtual consultation to the couple; newlyweds stuck in Peru on their honeymoon, and tips to keep the spark alive while in quarantine. 
Thursday, July 16th 
(Original broadcast: 5/14)
Philanthropist Melinda Gates talks with Tamron about what she believes is crucial to restarting the economy, how to keep families and communities safe, and the work her foundation is doing to help battle COVID-19. 
Friday, July 17th 
(Original broadcast: 5/15)
College and COVID-19: how the coronavirus has disrupted college decisions and college life for students nationwide. Shark Tank's Mr. Wonderful Kevin O'Leary will address the financial impact that COVID-19 is having on colleges and the financial concerns being raised by parents and students.
You can watch the Tamron Hall Show weekdays at 10A on CW26 and weeknights at 8P on The U!