Next Week On The Tamron Hall Show
January 15, 2021 4:40PM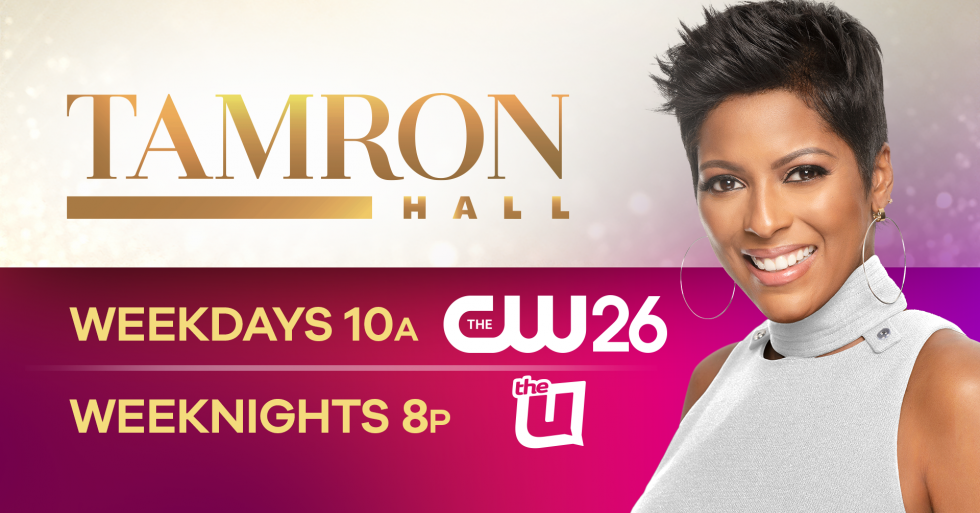 Next week is filled with all-new episodes of the Tamron Hall Show! Here is what to look forward to…
Monday, January 18:
Actress Chrissy Metz shares the latest on "This is Us," her debut album, and recent engagement rumors. Plus, celebrating the bonds of friendship with the cast of "If Not Now, When?" - Meagan Good, Tamara Bass, Mekia Cox, and Meagan Holder. And, Tamron checks in on friends who went on the road trip of a lifetime after losing their jobs due to the pandemic.
Tuesday, January 19:
Serving up the hottest new food trends from plant-based meals and non-dairy milks to immunity boosters and air fryers.
Wednesday, January 20: All things design: lifestyle expert Clinton Kelly on his new HGTV show "Self-Made Mansions." Plus, Galey Alix Gravenstein, a successful finance executive on weekdays who became a social media star through her weekend interior design projects. And, an interior design project that turned into a healing connection for two grieving moms.(OAD: 12/3/20)
Thursday, January 21:
Ty Pennington discusses his new HGTV show "Ty Breaker." Plus, Discovery+'s "Toddlers & Tiaras: Where Are They Now" stars The Tiara Twins – Alycesaundra and Giavanna and their Mom on life 10 years after the reality show first premiered.
Friday, January 22:
Raising kids during COVID-19: from toddlers to teens, the effects of the pandemic on our children.
You can watch the Tamron Hall Show weekdays at 10A on CW26 and weeknights at 8P on The U!