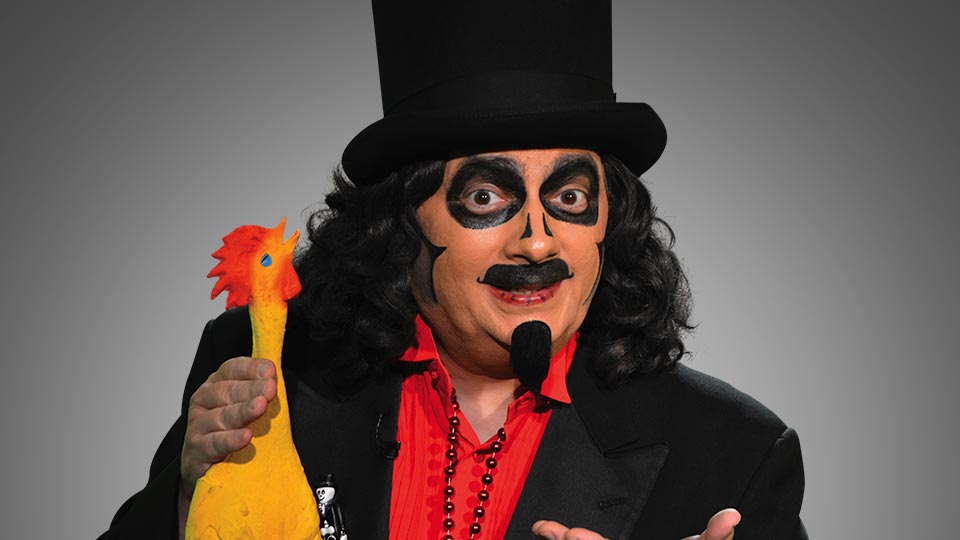 Svengoolie
Saturdays 11A on CW26
No one brings fright and fun together like the one and only Svengoolie. Just watch out for flying rubber chickens!
Next Episode
KONGA
A London botany professor returns from Africa with a small chimpanzee called Konga. He injects the animal with a serum extracted from a carnivorous plant, which turns it into a gorilla monster that goes on a rampage throughout London.
Videos
THIS OCTOBER, WATCH 'SVENGOOLIE'S HALLOWEEN BOO-NANZA!'
This October, keep up with Svengoolie's Halloween BOO-nanza! Plus, tune in to the world premiere of Svengoolie Uncrypted Saturday, October 1 at 8P on MeTV.