The Shrine Survives
How parishioners, community members, and preservationists saved a landmark Woodlawn church from demolition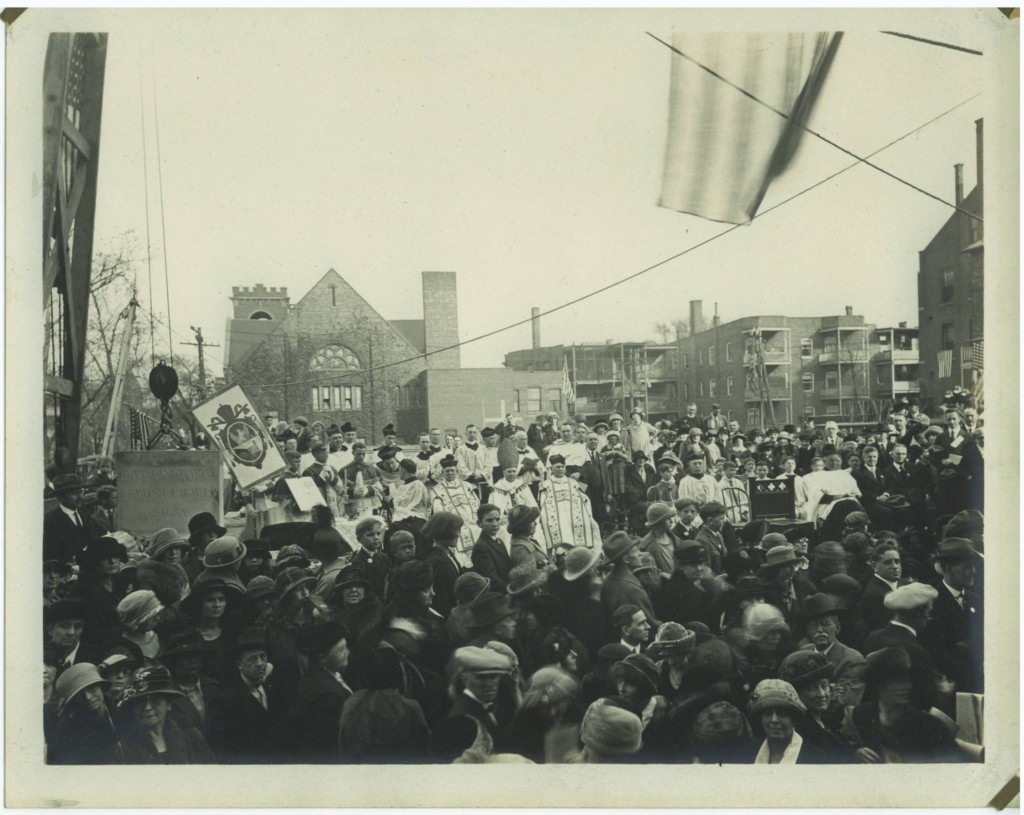 When fire struck Woodlawn's Shrine of Christ the King last October, it took less than two months for the Archdiocese of Chicago to file for permits to tear down the nearly one-hundred-year old building, which stands at the corner of 64th and Woodlawn.
A $6 million renovation project on the church had nearly finished when an oily rag, left in the building from the last of the construction work, caught fire by accident. The fire destroyed most of the building's interior, the roof, and some of its windows. In December, the Archdiocese filed for demolition permits and explained in a letter to the Shrine's canon that reparations for the burned building were "cost-prohibitive."
Neither the fire nor the threat of demolition was unprecedented for Shrine: it burned down once before in 1976, in a suspected arson. The church's interior, known to have been just as glorious as its outside walls, has never been fully
To continue reading, please visit our friends at South Side Weekly.