The old Morton Salt Building is getting a makeover and a second life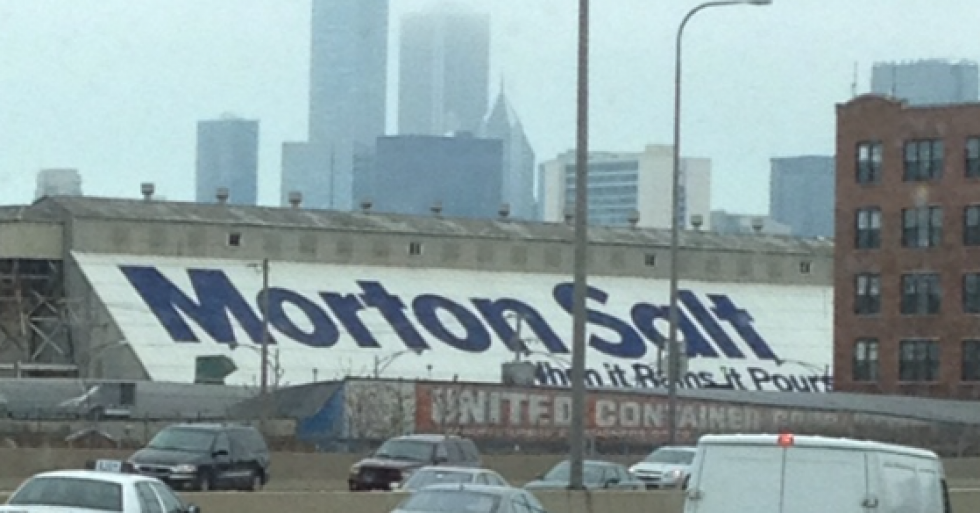 Chicago landmarks include the Willis Tower, the CNA building, the Cloud Gate, and a few other well known tourist locations. However, true Chicagoans have a few less popular landmarks that remind them of home, one of those being the Morton Salt warehouse. The 125,000-square-foot structure with the company's logo on the roof cannot be missed when driving down the Kennedy Expressway, or taking a Metra into the city from the north. The factory was shut down in 2015, but it is now about to get a second life.
According to Crain's Chicago Business, R2 Companies have plans to redevelop the Morton Salt warehouse. The branded rooftop is not going anywhere, but this structure will soon host an event and concert space, along with retail tenants. The Morton Salt company will even be moving their research and development team from Elgin into the new space. R2 also plans to take advantage of the 500-foot stretch of land that lines the Chicago river. They plan to incorporate a park area with an outdoor venue space.
Once completed, the space could be the next booming concert and festival area in Chicago.