The Merchandise Mart goes under "Canstruction"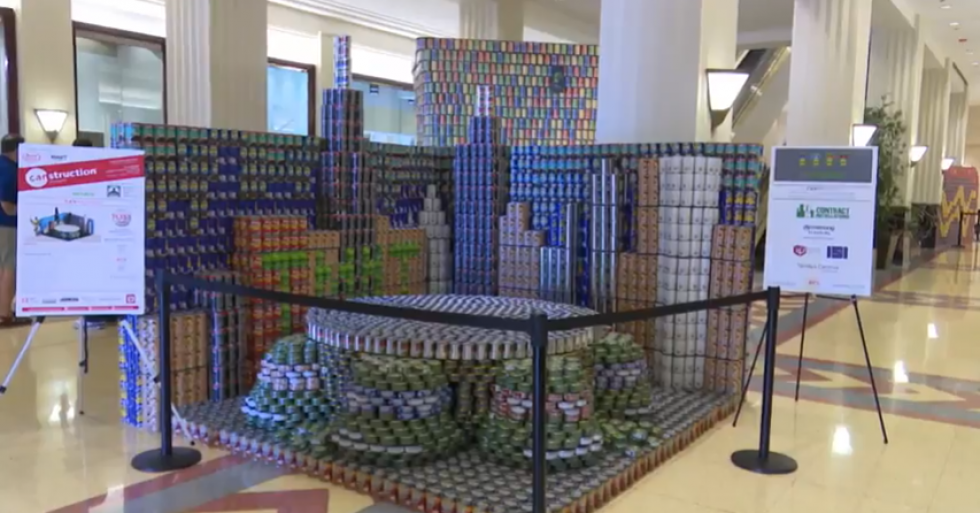 If you happen to be strolling around the Merchandise Mart, you will see some temporary new additions. The Greater Chicago Food Depository hosted their annual design/build competition that challenges teams of architects, designers, engineers and contractors to create sculptures made entirely of canned foods. This year, 24 different teams participated and made some amazing sculptures. The structures will be on display through September 5.
Although there are some whimsical structures, this competition is not just for fun. All cans used to create these colossal works of art will eventually make it to the GCFD warehouse where it will get distributed to local families in need. And that's a lot of food! Organizers estimate that the event will garner more than 100,000 pounds of food to help feed the hungry.
There will be an award ceremony emceed by hosts of "The Jam" Jordan Cornette, Felicia Lawrence and Danielle Robay on Thursday, August 17, at the Merchandise Mart.
The U is proud to be the media sponsor for this amazing event. We hope that you will come out and support it. Tickets are available for purchase here.
For a glimpse of some of the structures, watch the video below