Students in Chicago participate in National Walkout Day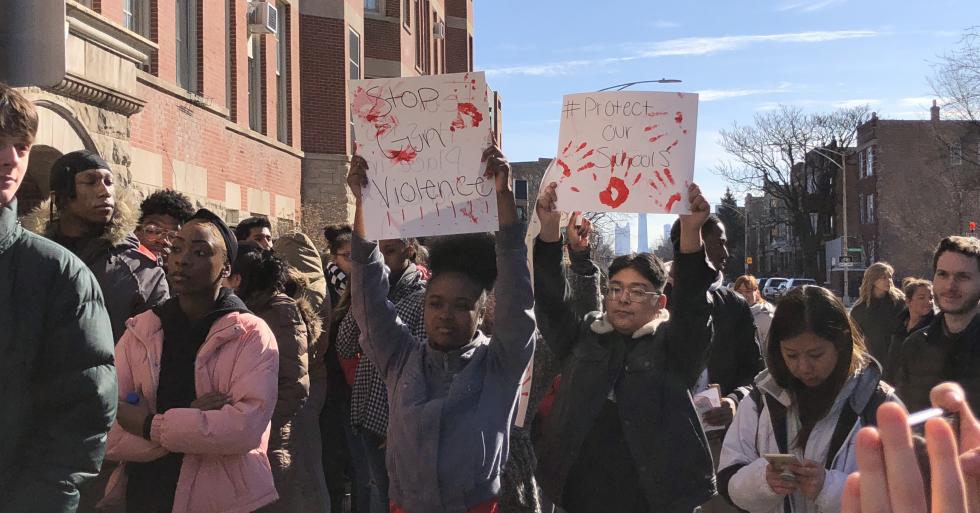 Today, students all over the nation walked out of class to show solidarity and support for tougher gun laws. This protest comes in the wake of the tragedy at Marjory Stoneman Douglas High School in Parkland, FL.
In Chicago, both private and public schools students participated in the walkout. Janice Jackson, CEO of Chicago Public Schools made a statement saying CPS plans to support the students and educators and will not pursue disciplinary action against the students who chose to participate.
The walkouts began at 10 AM and the students protested for exactly 17 minutes. One minute for every victim of the Parkland Florida shooting.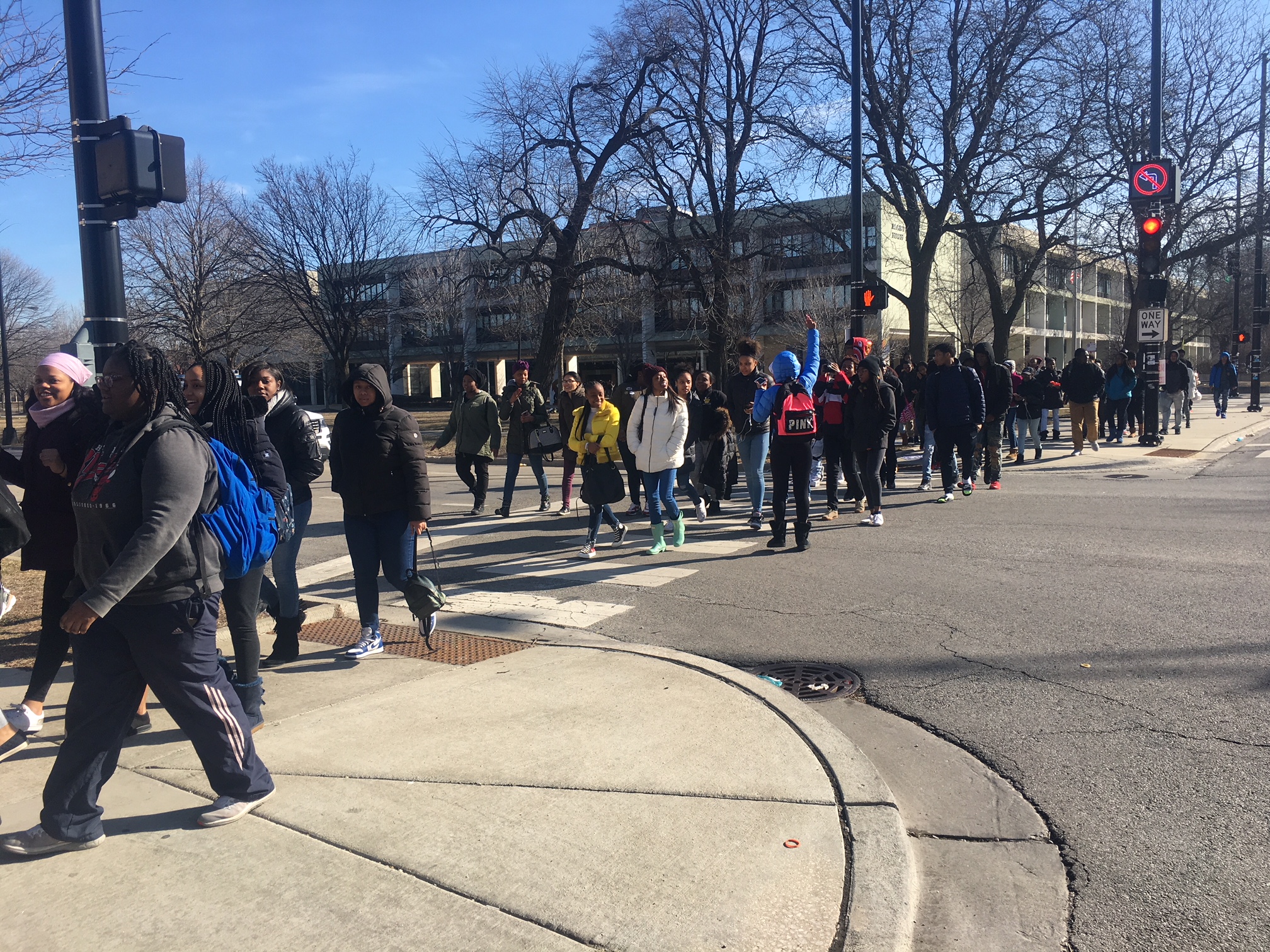 King College Preparatory High School (4445 S. Drexel Ave.)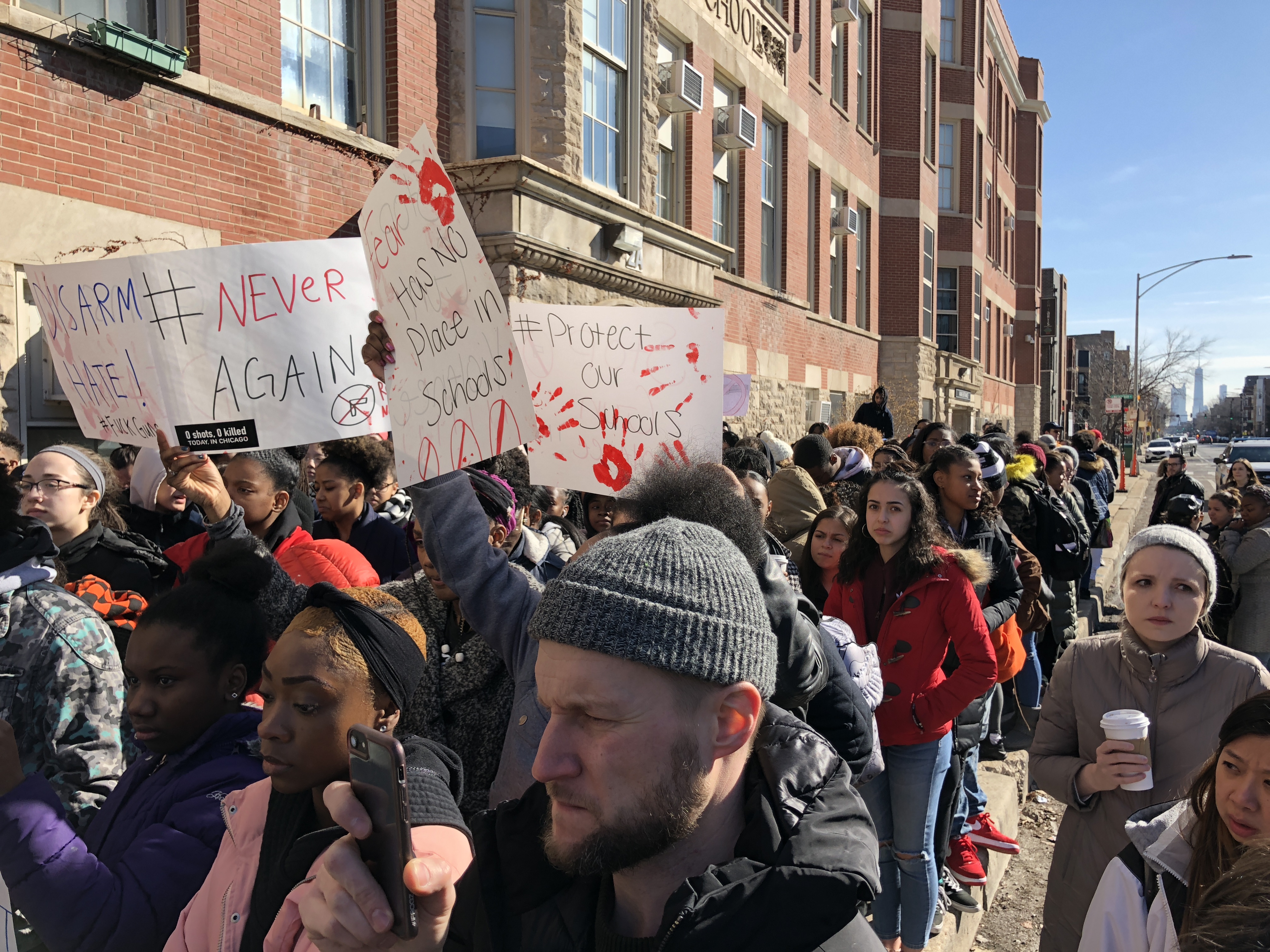 Chicago High School for the Arts (2714 W Augusta Blvd.)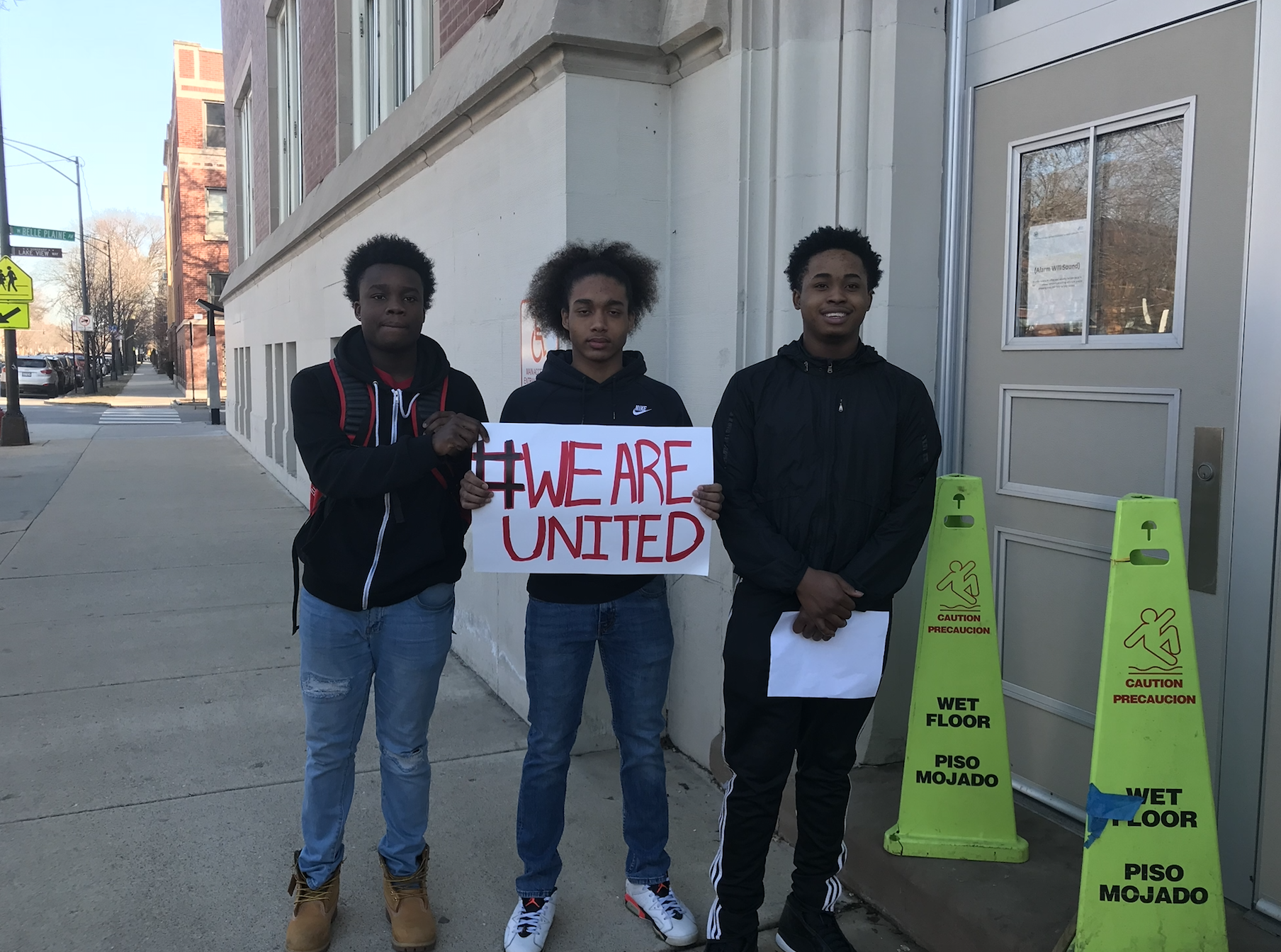 Lakeview High School (4015 N Ashland Ave.)