November in Chicago: Events Around Town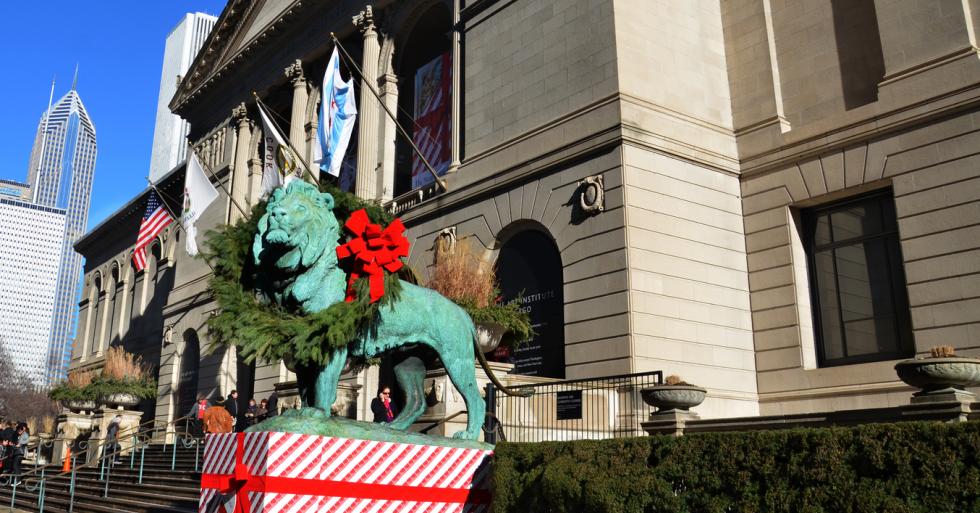 Updated November 21, 2017
There is plenty going on around town this month. From holiday events to food festivals, we have it all planned out for you. Check out the video and the event listings below. Here's what should be on your agenda.
NOVEMBER 17–December 24: Christkindlmarket
The 22nd Annual Christkindlmarket will kick off November 17 and continue to Christmas Eve. This market is inspired by Christkindlesmarket in Nuremberg, Germany, which began in 1545. The market is reflective of many European traditions with Chicago flair. We also adore the commemorative mugs. This event is free to attend.
NOVEMBER 24–January 7: Holiday Flower Show at Lincoln Conservatory
The Lincoln Park Conservatory's will turn in to a winter wonderland filled with poinsettias, trees, sparkling lights, and a model train that travels through the plantings, all themed around the colors black and white.
NOVEMBER 24–26: Zoo Lights
This fun, family event at Lincoln Park Zoo will feature 3-D holiday displays, musical light shows, a holiday market and much more. The zoo is free and open to the public.
NOVEMBER 24–January 7: Wonderland Express
The Chicago Botanic Garden's annual holiday extravaganza delivers model trains, ice sculptures and more. Tickets start at $11 for adults, $8 for seniors, and $8 for children.
NOVEMBER 25: McDonald's Thanksgiving Parade
A Chicago tradition truly kicks off the holiday season. Marching bands, horses and floats will parade down the street with special guest appearances by the Harlem Globetrotters and more.
NOVEMBER 30: Adult Night Out: Holiday Daze
The kids will not get to have all the fun at the zoo. Lincoln Park Zoo is hosting a winter holiday version of their Zoo After Dark event. Guests will enjoy unique animal chats, educational entertainment and cash bars throughout the zoo at this after-hours event. Tickets are priced at $15.
PAST
NOVEMBER 2–5: SOFA Chicago
The Sculpture Objects Functional Art and Design (SOFA) Fair in Chicago is the gallery-presented art fair dedicated to three-dimensional art and design. This annual event started in Chicago in 1994 and has become a top art event of three-dimensional artwork. Single-day admission is $20.
NOVEMBER 3: Black Cinema House presents Tupac: Resurrection
Rebuild is a free art center located on Chicago's Southside. They will continue their Black Cinema House film series by showing the documentary Tupac: Resurrection. The event is free.
NOVEMBER 4: Fake Shore Drive 10th Anniversary with Big Tymers, Birdman + Mannie Fresh & Tee Grizzley
The Red Bull Sound Select concert series will be going on all month. The Fake Shore Drive, a Chicago-based hip-hop blog, is throwing one of the best gigs on the schedule. Its 10th Anniversary concert reunites Cash Money Records titans Birdman and Mannie Fresh. Celebrate hip-hop Chicago style. Tickets are $15.
NOVEMBER 4: Mac & Cheese Fest
Macaroni and cheese lovers can unite in gooey glory at the Mac & Cheese Fest. There will be 30-plus restaurants featuring the greatest of cheesy dishes. Tickets range from $65-$105, and admission includes all-you-can-sample privileges.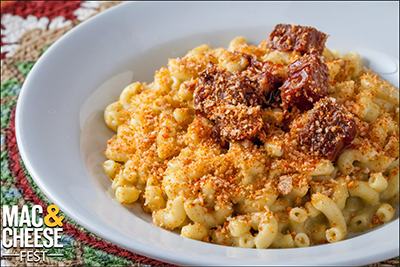 NOVEMBER 4: Chili Tasting
More into chili con queso than mac & cheese? The 9th Annual Charitable Chili Cook-off will feature all kinds of chili and is far a good cause. Tickets range from $20–$50.
NOVEMBER 9: Fulton Market Networking Gala
This will a celebration of community and an opportunity for business-to-business networking. There will be an open buffet featuring some of the top chefs from the area. Tickets are priced at $75.
NOVEMBER 11, 12: Chicago Printers Guild Publisher Fair
Local indie artists and publishers an open platform for showing off their talents and wares. Artist from all over Chicago will have their work on display. Tickets for the opening event are $8, while the fair is free.
NOVEMBER 11, 12: 13th Annual Lycée French Market
Start your holiday shopping at the French Market in the Ogilvie train station. There will be French-inspired shopping at its 13th annual Lycée French Market. Over 60 local artisans will be on hand with decorative and fine art, woodworks, jewelry, apparel, accessories and more.
NOVEMBER 16: Adler After Dark
This month, the Adler After Dark event will be themed "Adler After Dark Ages." The planetarium will be celebrating all thing medieval at this 21-and-older event. There will be world-class collections of medieval astronomical instruments, as well as talks on medieval cosmology, science and culture. Tickets are $20 for advanced purchases and $25 at the door.
NOVEMBER 16: Christmas Around the World at the Museum of Science and Industry
Check out this annual exhibit of Christmas trees with decorations from all over the globe. It is an experience that brings a holiday tradition from across the globe together. The exhibit is included with standard museum admission.
NOVEMBER 17-18: Magnificent Mile Light Festival
Travel downtown and see the 13-block stretch of North Michigan Avenue light up with holiday decorations. This year's festivities will include a performance by American Idol winner Taylor Hicks, as well as Alec Joseph, Asher Angel, Billy Gilman and Temecula Road. This event is free.