Need A Sweet Treat? Try These Chicago Spots!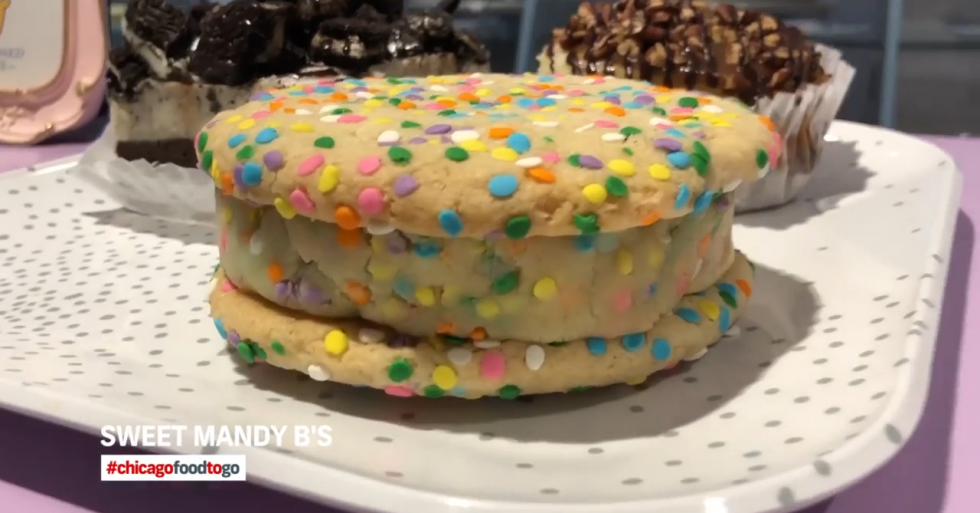 While Chicago indoor dining is closed for now, there are many fantastic options for takeout!
You can still get your favorite foods and support local restaurants in need. If you need some inspiration on where to go for a sweet treat this week, check out what #ChciagoFoodToGo has on the menu below...
Baked fresh in small batches throughout the day, Sprinkles are handcrafted from the finest ingredients. They offer cupcakes, cookies, layer cakes and bake boxes. These deliciously sophisticated updates on an American classic are perfect for every occasion.
Munchiez features 33 types of cereal, sweets by the pound, over-the-top milkshakes, and more!
In May of 2002, Sweet Mandy B's opened its doors to share that happiness with the community. With its pastel colors and old fashioned décor, this neighborhood bakeshop evokes a sense of warmth and nostalgia from the moment you enter.
KCCF Gourmet is a family-owned business established in 2017. Learn more about them online here.
Did you know a portion of Molly's Cupcakes profits is donated directly to schools in the community. So that every time you eat a cupcake or sip a latte, you help out kids. So eat up!
Need more food recommendations made by local Chicagoans? Check out all the restaurants featured on #ChicagoFoodToGo online here and watch the show Saturday at 10A on The U and Sunday at 11:30A on CW26!