Menu Item of the Week: Thai 55 Bangkok Shrimp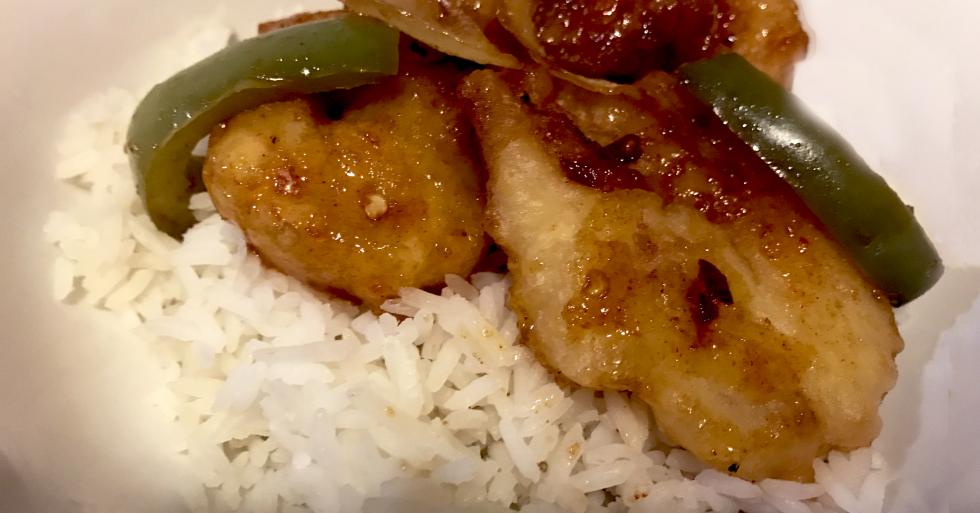 What's for dinner? It is a timeless question, which usually results in swinging through a drive-through or scrolling through the listings on Grubhub.
However, there are some spots that are an easy go-to when you just can't decide what to eat. Tucked away in Hyde Park, Thai 55 is an unassuming restaurant that is cooking up fresh flavors.
Their menu offerings include an assortment of curry options, popular noodle entrees, and much more. However, their Bangkok Shrimp dish is one of the favorites.
Lightly-battered, deep-fried shrimp is the core of the dish, but stir-fried green peppers, onions and chili pepper add a mixture of textures. All of the ingredients are tossed in a glaze that creates a sweet and spicy flavor. The entree is served over a bed of rice, making it a complete meal. The best part is this tasty dish is only $11.95.
So if you are scanning for great tasting take-out or find yourself in Hyde Park, swing by Thai 55.