Menu Item of the Week: Kanela Breakfast Club's Fried Egg Sandwich and more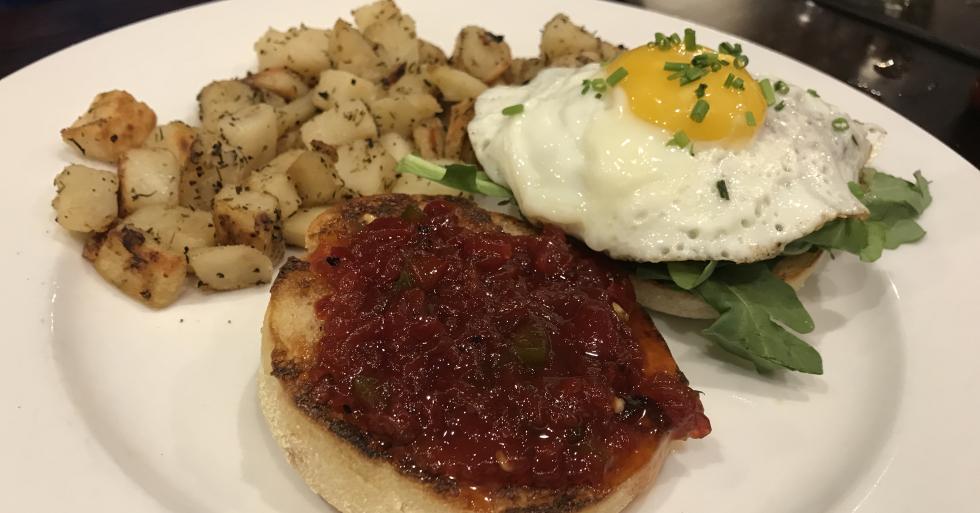 If you are a fan of brunch (and who isn't?), Kanela Breakfast Club is a place to be on a weekend morning.
Kanela, which means "cinnamon" in Greek, is a multi-location restaurant that infuses Greek heritage into its menu. It is owned by two brothers along with a friend, who found it important to prepare healthy meals made from scratch.
After we tried fresh-made monkey bread, lox and bagels, and more, we had the tedious job of singling out just one menu item of the week to share. The winner was the fried egg sandwich.
This may seem like a simple homemade skillet-fried egg concoction that your pre-teen self-made at home, but it is not. The sandwich starts with a toasted bagel, peppered bacon (veggie bacon is optional) and a perfectly cooked, runny egg. It's then dressed with cheddar cheese, spinach, and tomatoes. However, the chili aioli topping braids all the flavors together and gives the sandwich its unique twist. On the side, a generous portion of herb roasted potatoes pairs well with the sandwich.
This sandwich is priced at $11.99 and available at all six of their locations. Make sure you include Kanela in your weekend brunch plans. Check out photos below of some of the other items we tried at Kanela.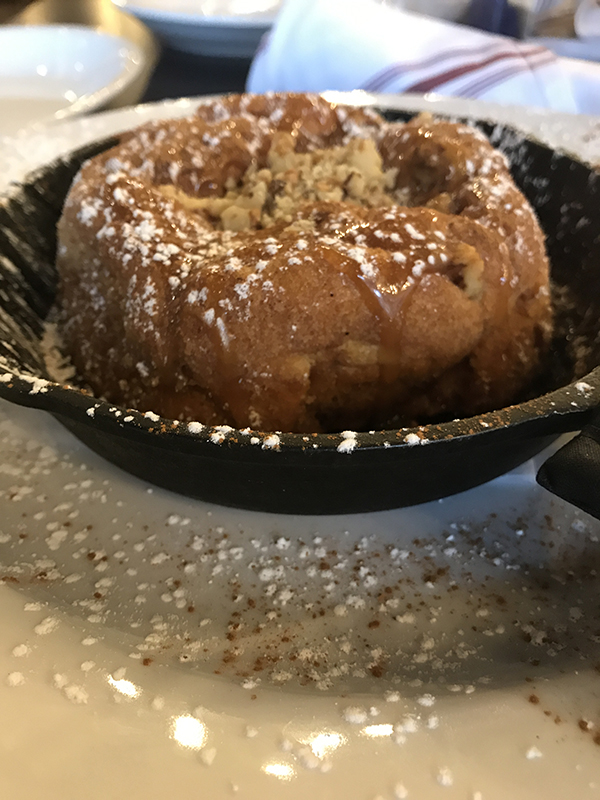 Monkey Bread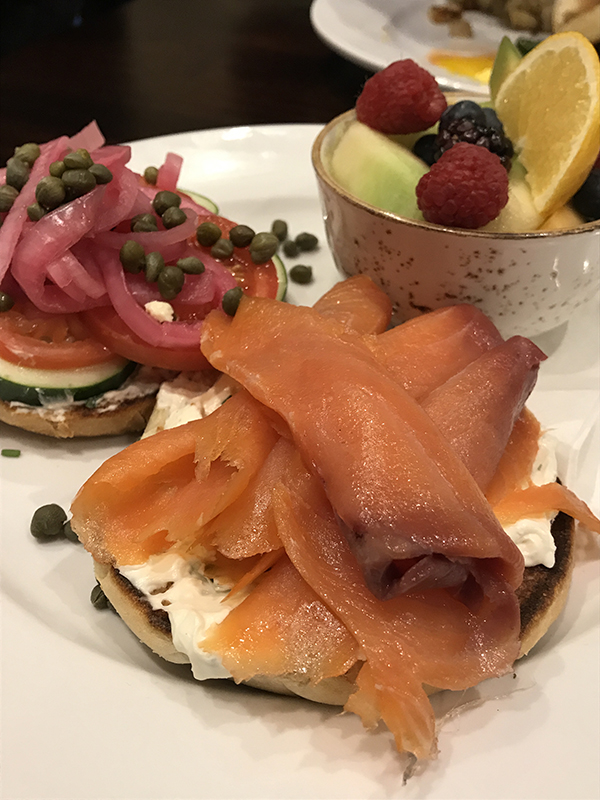 Lox & Bagel