Menu Item of the Week: Ja'Grill Jerk Lamb Chop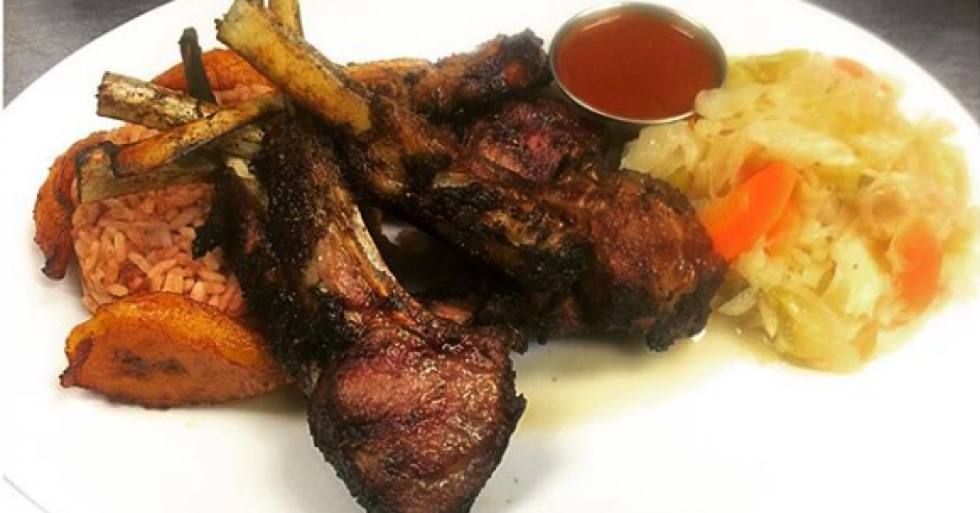 Want to escape to Jamaica this winter season… but can't? Do it through food and music at Ja'Grill. The restaurant is vibrant and fun, with Caribbean beats and reggae music playing constantly. The island flavors are brought to Chicago via the wide array of jerk and curry menu options, as well as rum drinks. From the food to the ambiance, Ja'Grill totally captures the feeling of the West Indies. That being said, one menu item in particular stole all of the attention.
The jerk lamb chops are a must at Ja'Grill. These lamb chops are seasoned with a spicy jerk dry rub, marinated and then baked. The combination of all of the seasonings and marinades makes these tender chop mouth-watering. This dish can be ordered as an appetizer, which is quite a healthy portion of lamb chops for $16.
However, if you want the full Jamaican culinary experience of lamb chops, rice and peas, cabbage and carrots, plantains, and hard dough bread, the dish is priced at $32. You will definitely leave the restaurant with a to-go bag of leftovers.
Make sure you stop by Ja'Grill, located at 1510 E. Harper Court, in Hyde Park.