Menu Item of the Week: Commonwealth Tavern's Kale Salad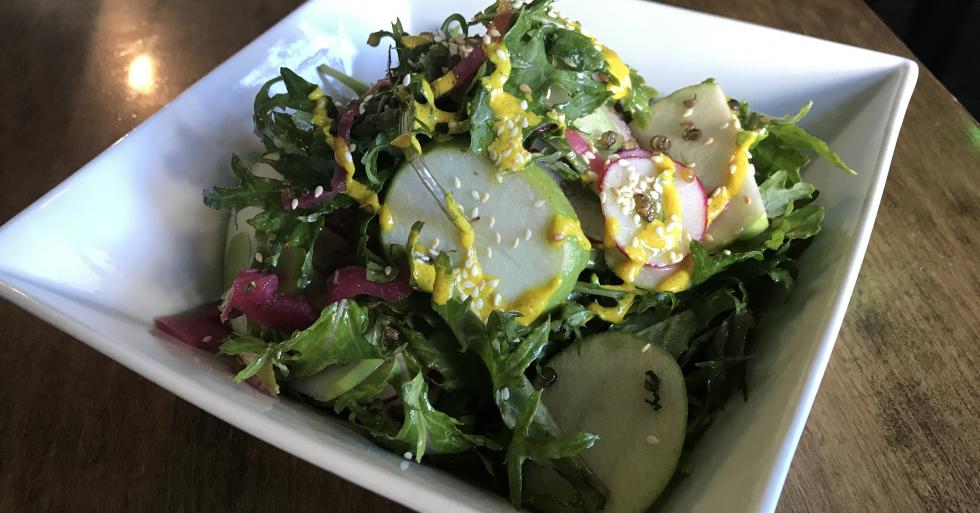 Tucked in Roscoe Village, Commonwealth Tavern is a gastropub with a true neighborhood feel. Whether you are looking for a place to go for a laid-back Sunday brunch or want to cheer on Notre Dame Fighting Irish, this is the place to be.
When you think of a gastropub, greens and salads are not the first things that come to mind. However, Commonwealth Tavern can do it all. Their rendition of a kale salad brings together a few unlikely ingredients. The salad is a mixture of fresh kale, crisp apples, pickled red onions, radish, and lentils. These ingredients are tossed with lemon juice and olive oil, then dressed with a tahini vinaigrette. The mixture of bitter and sweet form a unique flavor medley. The lentils bring some additional protein to the dish, making it more fulfilling.
You can't go wrong with this salad. So if you are looking to try something outside of normal pub food, venture to Commonwealth and try out this salad.