Menu Item of the Week: Chicken & Farm Shop's Fried Brussels Sprouts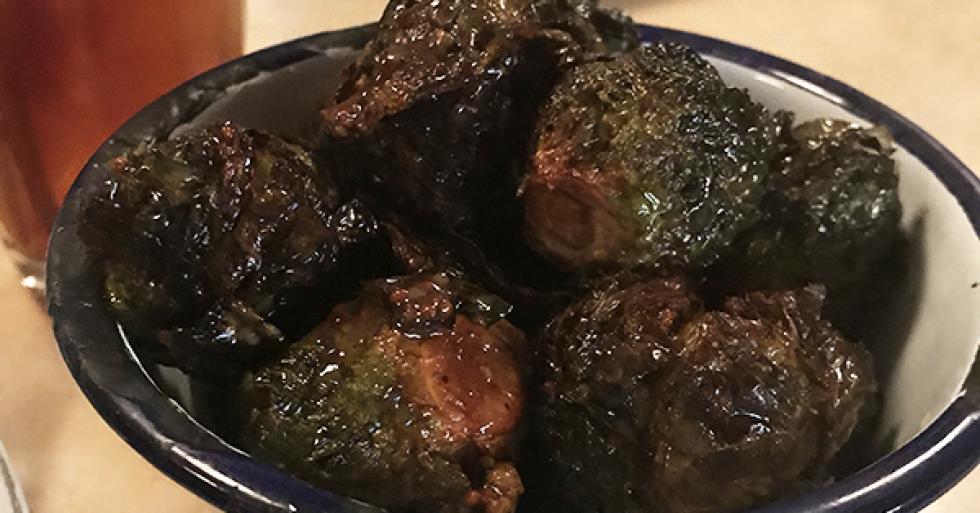 Have you ever chosen brussels sprouts over french fries? Well, we certainly have.
For all of those people out there who despise brussels sprouts, we had some that will change your mind. Chicken & Farm Shop, located at 13-125 N. Green St., has a menu full of homestyle comfort food and their fried brussels sprouts rank supreme.
These miniature cabbages are dropped into the fryer for a few moments and then sprinkled with a bit of salt and tossed in a dressing. The sprouts are slightly crispy with a hint of sweetness. The flavor is unparallel to any other brussels sprout recipe.
The generous helping of brussels sprouts is priced at $8. The brussels sprouts can be ordered as a side dish to complement rotisserie chicken, a hamburger, or any of the other main course menu items. You can also order them as an appetizer. We are sure that the whole table will be taken by surprise with the amazing flavor.
Now, the great dishes don't just stop there, Executive Chef James Garron has a lot of tasty items on the menu. Learn more about his story and the restaurant in the video below.