Menu Item of the Week: Bowtie Donut at Dat Donut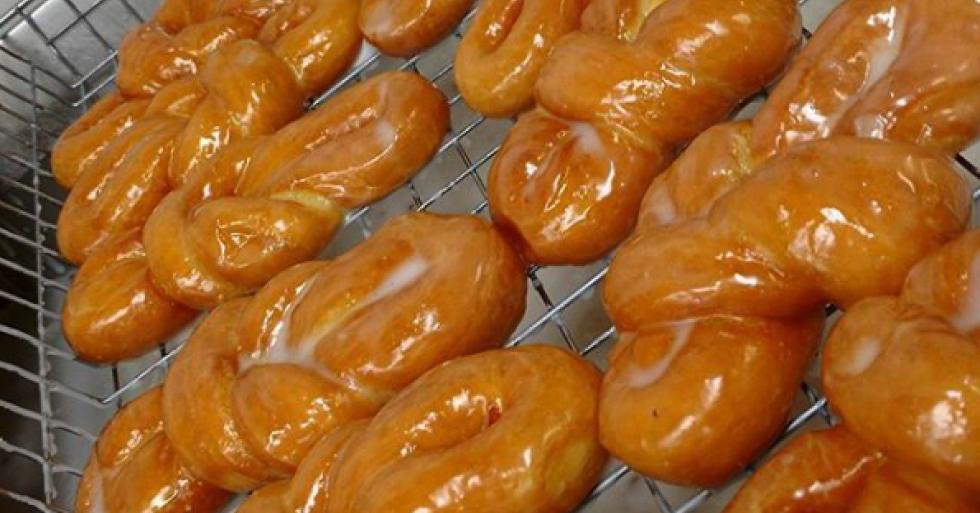 Photo: Dat Donut Facebook
In Chicago, we take our doughnuts seriously. There are many specialty doughnut shops to choose from around town, featuring everything from classic glazed to creative new concoctions. However, there is a little 24-hour doughnut shop in the Chatham neighborhood that has "dat" doughnut.
Dat Donut, located at 8251 S. Cottage Grove, has been baking fresh doughnuts daily for nearly 24 years. Everything from the batter to the frosting is housemade. They are famous for the "Big Dat" which is a gigantic donut, equal to about five donuts. They could be hard to finish for even the biggest sweet tooth.
However, if you are less ambitious, you can try our favorite, the Bowtie donut. This is a glazed donut twisted into a knot. When you bite in, you will taste the light, sweet, airy creation that is unique to Dat Donut. The Bowtie is priced at only $1.19, so next time you are in a mood for a sweet treat, you know where to go.